Straight-talking when it comes to getting her messages across to the wider company, Vizrt CIO Petra Tesch revels in transformation and communication
By
Martin Veitch
Published: 14 Sep 2023
Six months into her role at real-time Norwegian graphics and live production service provider Vizrt, Petra Tesch is enjoying challenges old and new.
The Stockholm-based chief information officer (CIO) is an exponent of plain speaking when it comes to getting the message across.
"There's a saying in Swedish that goes, 'Speak with farmers in farmers' language,'" says Tesch. It illustrates that classic challenge for IT leaders the world over: communicating without boring people to death or leaving them bewildered by three-letter acronyms and jargon. It's also perhaps indicative of her approach to the CIO role, whereby communication and consensus are key.
Tesch is a recent arrival at Vizrt, a leading provider of visual storytelling tools for global media outlets. If you've watched the BBC, CNN, Fox, Sky, NBC, Al Jazeera or many other TV channels, you'll have seen its work in the tickers, charts, graphics and overlays that accompany rolling news reports. The company also does a lot of behind-the-scenes work via software and cloud services that manage the editing and curating of broadcast items.
Six months into the job, she arrived with an impressive CV, having led IT at a Swedish system integrator and at a pharmaceuticals company where she was promoted after the previous CIO retired. At the heart of her ethos is the framing of the CIO role as a nexus or crossroads where business plans can be activated and accelerated through the use of technology.
"I'm curious, humble and interested in learning new things," she says. "I'm a team player … the CIO role is not a one-person show, and it's all about having good teamwork behind you. [You must understand the] business side, but it's also seeing structures and opportunities for improvement in data and all types of process improvements.
"It's crucial to form a strong team that can be the glue that ensures IT strategy, systems and services are fully in line with [plans] … [to] inspire and enable the business strategy and associated objectives. Without the right team in place that can drive those objectives forward, it will be very difficult to achieve any sort of change – especially digital transformation."
Why Vizrt?
"I'd been thinking about joining a real product company that was software-based," says Tesch. "When I was contacted by Vizrt, I was intrigued by the opportunity."
Is she confronted by the familiar challenge of a CIO working in a space with other people who have a strong technical understanding and therefore their own opinions as to how IT should be run?
"What I sense is that it's actually easier, as people know the importance of the correct handling of data," says Tesch. "It's a constant change, and emerging technologies are making my life easier, but in the end it's also about people, setting the scene and getting [product people] you work for aligned and up to speed. It's a lot, but there are new opportunities for cloud, machine learning and artificial intelligence, and the speed is not changing or slowing down.
"I'm humble but I have a need to take on business challenges and to have a positive impact. I'm also quite brave in managing people's expectations and taking decisions. It's a very techie company and a very development-driven company. I haven't been here very long, but we are driven by being at the forefront of this technology."
Tesch sees her role as a hybrid of providing the data and analysis to make Vizrt truly data-driven with managing everyday IT operations. Based in Stockholm, Sweden, her role is global, and Vizrt has a physical presence in 27 countries. As for many of us, the Covid pandemic necessitated an adjustment in favour of remote working, but she now enjoys being back in the office.
"I like the possibility to be in the office again" says Tesch. "It's easier when you sit in the same office to reach out and interact."
She reports to the company chief financial officer (CFO), and says building relationships with all stakeholders is key. "It's more about [developing an understanding of] the people, their support and the budget you get. Storytelling and creating a good story to back up your plans is extremely important to get traction and support.
"It is so necessary to have respect, shared goals, commitment, ambition, skills and determination, from both the business and IT sides of an organisation, alongside a willingness to sit at the same table to drive things forward in order to succeed."
The rise of public-facing technologies such as generative artificial intelligence (AI) is "undeniably" an aid in promoting the IT business case, Tesch adds. And, unlike many CIOs, she has no ambition to swap sides and become a CEO or other leader.
"I think I'm a devoted IT person and will continue to work in IT," she says. "The CIO role is a lot of fun to me. I can dive into any area of it and I want to continue to learn. I'm curious about further developments and I'm not striving to become a CEO."
Tesch is also not bothered about sitting on the board, saying that "the governance model and the people involved are more important than the actual position in my experience".
She says cloud has had a major impact in making areas such as outside broadcast less hardware-intensive, and anticipates another big wave of change. "I see potential in evolving AI and machine learning in products, but also in being better at the customer-facing side of what we do," says Tesch.
She relaxes by taking advantage of Sweden's outdoors and doesn't appear to be the type to get bogged down by the psychodramas that can accompany any senior role.
"I'm not very easily stressed," says Tesch. "I have dogs, and enjoy being outside with friends, family, horses, as well as downhill skiing. This may be controversial, but I find stress [to be] something positive. [It] helps me focus and produce better outcomes. If it becomes obviously too much to handle, I try to deal with it in a transparent way with my team, so we are all aware of the elephant in the room and [we can] agree with how we deal with it. I want and expect my teams to do the same with me. Honesty helps us all do our best and communicate when we need time or a step back to ensure we recover so we can do our best."
The power of mentoring
Tesch is a big believer in the power of mentoring, and counts herself lucky to have been guided by strong individuals.
"I have met many fantastic people that have influenced me positively, including many professionals within the industry," she says. "A couple of them that have been instrumental in how my journey has been shaped are Lars Wijkman, a management consultant that mentored me and opened me up to a world of inspiring opportunities, and Mats-Olof Wallin, who was an insightful manager and impressive CFO to work under. Without these two people in my life, my career would be drastically different than it is now – mentorship and management are two integral pillars in any strong career trajectory."
In hiring, Tesch seeks out a blend of complementary qualities. "I look for high-performing talents that bring something we need to the team," she says. "It could be anything from specific expertise to generalists, with the aim [being] to create an inspiring workplace where people thrive and feel like they can make a difference. We should never underestimate the ability of positive and optimistic personalities in a team, and how they can influence the culture and productivity of the team and the workplace."
Tesch currently has plenty on her agenda as Vizrt makes a transition to a new revenue model. "A big focus for us right now is transforming our business model from perpetual to subscription-based with more SaaS [software-as-a-service] offerings," she says. "This is no simple undertaking … we must tailor our business systems on all fronts to support that fully, and [we] need to look at our own tech stack and upgrade it in areas to be more agile, efficient and modernised."
Tesch's no-nonsense approach is refreshing, but, when asked that old chestnut about what keeps her awake at night, she admits that one area presents a constant challenge.
"Right now, I think one thing on many CIOs' minds is security threats," she said. "We can give all the training in the world, and bring in many modes of protection, but ultimately, hackers are getting smarter and more crafty, so continual education and innovation are key to vigilance.
"But exciting things also keep me up, like planning and executing major projects or new strategies."
Read more on CW500 and IT leadership skills


The changing role of the CIO from a Finnish perspective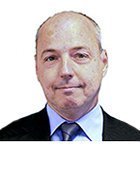 By: Pat Brans


CIO interview: Clare Lansley, CIO, Aston Martin Formula One

By: Mark Samuels


Building teams: A Computer Weekly Downtime Upload podcast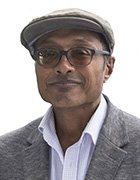 By: Cliff Saran


CIO interview: Cynthia Stoddard, CIO, Adobe

By: Mark Samuels
>>> Read full article>>>
Copyright for syndicated content belongs to the linked Source : Computer Weekly – https://www.computerweekly.com/feature/CIO-interview-Petra-Tesch-Vizrt