The government breached the privacy of victims of the Post Office Horizon scandal through making a compensation offer public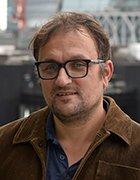 By
Karl Flinders,
Chief reporter and senior editor EMEA
Published: 29 Sep 2023 11:15
The government has breached the privacy of victims of the Post Office Horizon scandal by publicising an offer of compensation, according to a lawyer acting for 70 former subpostmasters.
Earlier this month, the government offered £600,000 to settle claims with former subpostmasters who have had convictions that were based on evidence from an unreliable computer system overturned.
The former subpostmasters were wrongly prosecuted for financial crimes when accounts in their branches showed unexplained losses. These phantom losses were later proved to have been caused by computer errors.
Computer Weekly first reported on the problems with the Post Office's Fujitsu-supplied Horizon system in 2009, when it made public the stories of a group of subpostmasters whose lives were ruined when they were blamed for accounting shortfalls caused by computer errors (see timeline of Computer Weekly articles below).
Some were sent to prison, many were heavily fined, large numbers were made bankrupt and families were ruined. It has been described as the biggest miscarriage of justice in UK legal history
A total of 91 former subpostmasters have so far had criminal convictions overturned as part of the Horizon scandal, with many more expected to follow. Over 900 people in England, Wales, Scotland and Northern Ireland were prosecuted by the Post Office with unreliable Horizon data used as evidence.
Neil Hudgell of Hudgell Solicitors, who represents 70 former subpostmasters, said there has been a "troubled response" from his clients. "I think the first and most concerning response is a collective feeling that their privacy has been breached here," he said. "Many of these people are heavily traumatised and private people that like to keep their business to themselves, and that opportunity has been taken away from them. They are now worried and frightened as they live in communities where people know they are entitled to a minimum payment of £600,000."
Breach of privacy
Former subpostmaster Michael Rudkin said he has no intention of accepting the £600,000 offered by the Post Office, and that the announcement of the offer is a breach of his and his wife's privacy.
"This was supposed to be a private matter and the Post Office has, as usual, breached that confidentiality when it suits them to try and get a speedier resolution," he said.
Michael and Susan Rudkin ran a Post Office in Leicestershire. Susan, who worked at the branch, was prosecuted for theft. She was convicted, received a 12-month suspended sentence, was ordered to carry out 300 hours of unpaid work and placed on an electronically monitored curfew for six months. She has since had this wrongful conviction overturned, but the couple lost hundreds of thousands of pounds as a result of the Horizon errors and the Post Office's actions.
This is not the first time details of compensation offers have been publicised against the wishes of subpostmasters. In 2019, after the Post Office reached a settlement with the 555 subpostmasters in a High Court litigation, it announced details of the confidential agreement.
Hudgell said he has requested a meeting with Department for Business and Trade minister Kevin Hollinrake to air the views of his former subpostmaster clients. "The Post Office say it is public money and so they have to make some announcement, but I don't think they needed to make an announcement which went into the very specifics of things. The damage is done now.
"What we don't want, and I am sure what the government didn't want to create, is an added tension and pressure on people to accept this sum of money, rather than carrying on through the process. It has taken two and a half-years to reach this point, and the process with regards compensation claims for those who have had convictions overturned is open ended."
Read more on IT for retail and logistics


Five more subpostmasters have IT system-related convictions overturned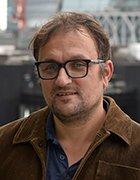 By: Karl Flinders


Government offers £600,000 to subpostmasters with overturned convictions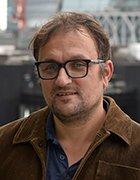 By: Karl Flinders


Six subpostmaster appeals to be heard in Scottish court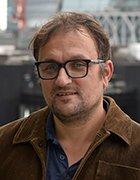 By: Karl Flinders


CCRC refers two more subpostmaster convictions for appeal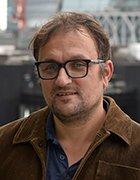 By: Karl Flinders
>>> Read full article>>>
Copyright for syndicated content belongs to the linked Source : Computer Weekly – https://www.computerweekly.com/news/366553642/Government-breached-privacy-of-Horizon-victims-with-compensation-offer-says-lawyer