If you have been using WhatsApp for conference calls and want to present something on screen, you will be happy to learn that it has been updated to support screen sharing, which you can do it from your phone or the WhatsApp desktop app.
The feature can be easily accessed when you perform a video call on WhatsApp, where you will only need to press a button on the video call screen, choose the specific app or entire display to share to your caller, it will also work in landscape in case you need more screen estate on your phone.
While you might be disappointed not to see that feature even after you recently update your WhatsApp, the feature is still being rolled out globally to users so you will just need to exercise some patience.
One advantage that WhatsApp has other video conference apps is unlimited time limits in conference calls without needing a paid subscription, though it still lacks features such as breakout rooms and whiteboard interactions, having screen sharing is definitely a big win for people who depends on the platform for conference calls.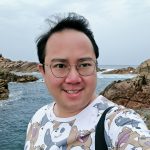 Warren
The geeky dictator of KLGG.
>>> Read full article>>>
Copyright for syndicated content belongs to the linked Source : KLGadgetGuy.com – https://klgadgetguy.com/whatsapp-finally-lets-you-do-screen-sharing-in-video-calls/