Image: Arika / Bandai Namco Online / Digerati / EA / Gameloft / Secret Location / Ratloop Games / Square Enix / Hi-Rez / Good Luck Games LLC / Gun Media / Warlogics / Sharkmob / Yager Development / Kotaku
We're still making it through 2023 and a surprising number of games have already been killed off, as devs have announced their impending deaths. Normally, we'd reserve this list for the end-of-the-year round-up, but we're ringing the death knell early because, with 15 games already lined up for public execution, we need to start paying our respects now. So, let's get right into it.
Update 03/08/2023 6:30 p.m. ET: We've added 12 more games to this article that have already been taken offline, will no longer receive updates, and/or are scheduled to be delisted in the near future. This brings our total number of dead or soon-to-expire games to a whopping 27. That's a lot of death.
Update 05/03/2023 5:35 p.m. ET: Another couple of months have gone by, which means we've updated this story with another crop of games that have unceremoniously died in some way, shape, or form. This time, we bring word of the untimely demise of an additional nine games. Pour one—or 36—out, folks.
Update 06/09/2023 1 p.m. ET: Here we are again. A month later and we're updating this story to include more games that have been laid to rest in some capacity. RIP to these seven games. Our total's now 43. Y'all will be missed.
Update 08/04/2023 2:15 p.m. ET: It's been about two months since we last updated this article, and 11 more games have croaked in the interim. Now, our total of games that died in 2023 is up to 54. Wow, we're getting close to 100.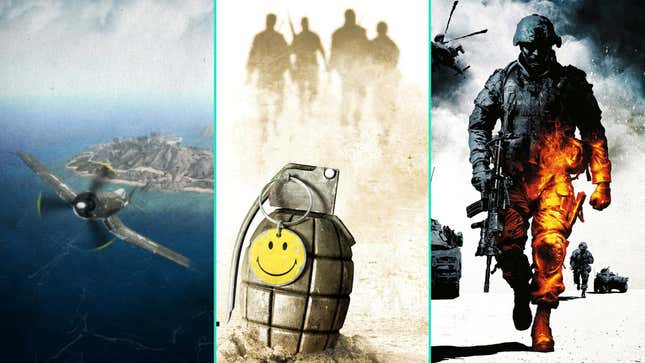 Image: DICE / Kotaku
While Battlefield's been around since 2002, it really wasn't until the release of 2008's Bad Company, Battlefield 1943 in 2009, and 2010's Bad Company 2 that the series was propelled into stardom. All three games shaped Battlefield into what it is today, what with the squad-based combat and heavily destructible environments, but now, all three games have been removed from digital storefronts as of April 28. EA said that this is in preparation for discontinuing the online servers, which will get turned off on December 8. You can still play the single-player campaigns of either game if you own them, but otherwise, these legacy games have been retired.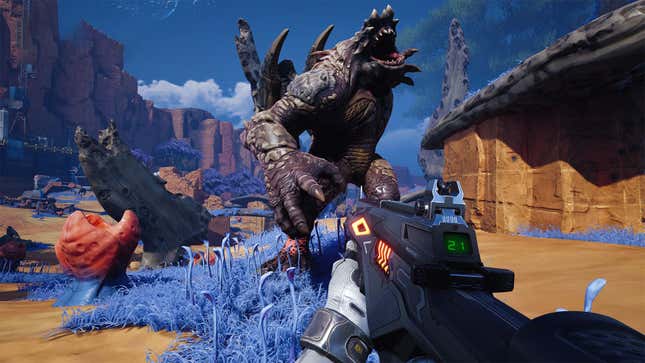 Image: Yager Development
Yager Development's PvPvE free-to-play survival shooter The Cycle: Frontier is shutting down on September 27 for a major bummer of a reason: cheaters. The studio said that while it's become something of a money pit, the biggest nail in the coffin was that cheaters created an unfair experience for everyone, and The Cycle: Frontier never recovered despite Yager putting resources into establishing anti-cheat guardrails. The game is still playable, but once September 27 rolls around, it'll get taken offline. Thanks a lot, cheaters.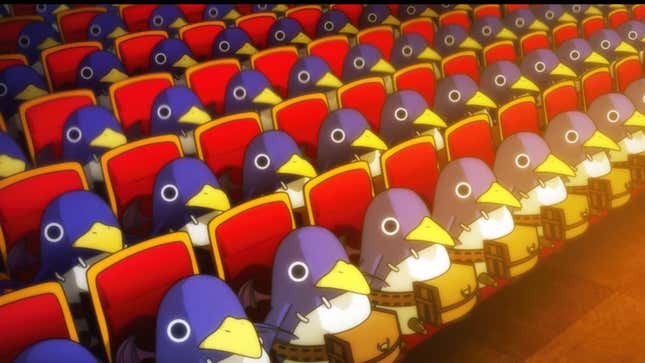 Image: Boltrend Games
Disgaea is a pretty popular series of tactical turn-based anime games that stretches back 20 years, but I won't blame you for not knowing about the 2021 mobile spin-off Disgaea RPG, which was shut down on May 12 (though it remains playable in Japan, according to Noisy Pixel). Publisher Boltrend Games announced that the 2D turn-based RPG's in-game store has closed, and that folks can no longer log into their accounts now that the game's offline. RIP.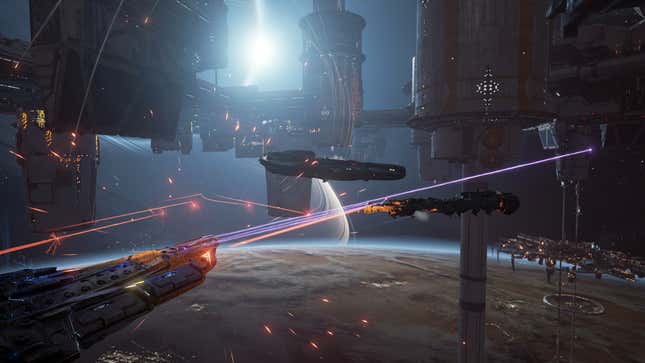 Image: Six Foot
After pushing the deadline (get it?) by four months, developer Six Foot announced that the free-to-play space-faring MMO Dreadnought shut down on July 11. The studio took to Twitter to bid a final farewell to its beloved game, urging folks to "cherish the memories" they forged in the game as Six Foot looks to its next projects. "Change is an inevitable part of life, and as one chapter ends, another begins," Six Foot wrote. "Our journey does not conclude here; it merely takes a different path." While you can still download Dreadnought on Steam, the in-game store has been shuttered and the servers have been taken offline, rendering the action multiplayer shooter unplayable.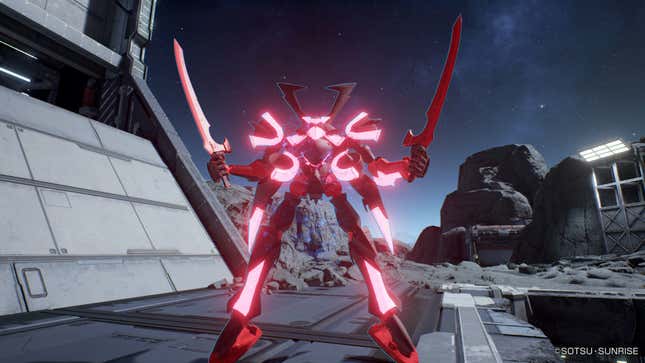 Image: Bandai Namco Online
Bandai Namco Online's take on Overwatch but with mechs, Gundam Evolution, will get taken offline on November 29. It was a middling affair, and the studio wrote in a July 21 blog post that part of the reason for the game's shuttering was because it couldn't provide an experience that'd satisfy players. Despite that, Bandai Namco Online still plans to drop some updates for the hero shooter on August 23 and October 25. But then, one month later, the game will stop operating. Shinji can finally get out of the robot.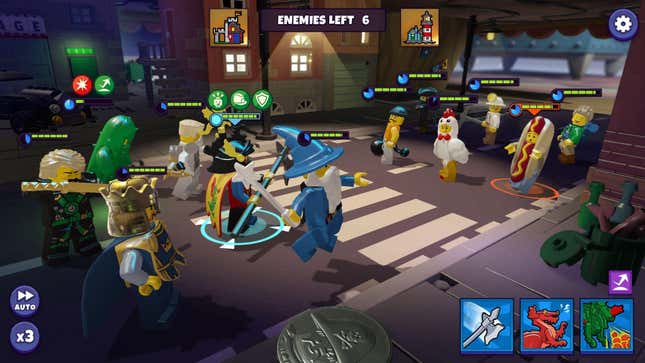 Image: Gameloft
This is a weird one. Launched in February 2020 for mobile and PC, Lego Legacy: Heroes Unboxed is a turn-based RPG that shut down on February 28. Not long after, the game moved to Facebook Cloud Gaming, a section of Meta's social media app that lets you stream Android and Windows games, where it will remain playable until 2023's end. Once 2024 hits, Lego Legacy: Heroes Unboxed will only be playable for Netflix subscribers in the streamer's Gaming app. So, already dead for a lot of folks, and it's hard to say its future's looking bright.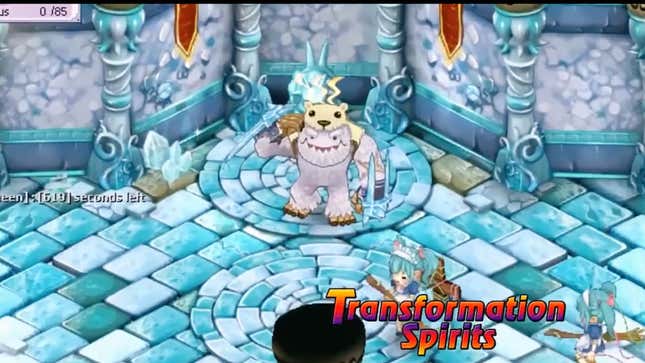 Image: Valofe
It wasn't the best free-to-play MMORPG around, but it still sucks to see developer Valofe's Luminary Online: Rise of the GoonZu go offline. A game that first launched in Asia in 2004 and hit Steam in 2022, Luminary Online: Rise of the GoonZu shut down on May 3. The studio said that "circumstances beyond [its] control" forced Valofe to let go of the longstanding project. 19 years is a pretty good run, though.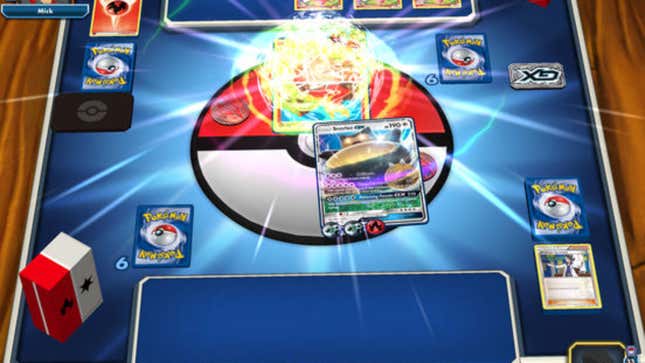 Image: Dire Wolf Digital
Pokémon Trading Card Game Online, a mobile spin-off based on the Pokémon TCG that originally came out in March 2011, has been pulled offline and the game servers have shut down as of June 5. Developer Dire Wolf Digital thanked players for their support over the years in a May 3 blog post, announcing that the now-dead tabletop card game has been replaced by Pokémon TCG Live on Android, iOS, and Pokemon.com. So, while it's great that the game's legacy lives on, Pokémon TCG Online is still technically dead here.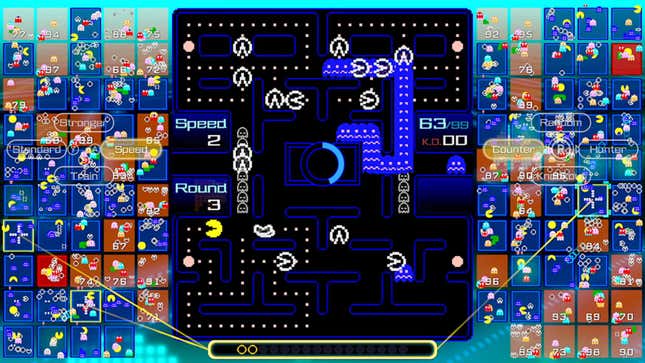 Image: Arika
Remember Pac-Man 99, that battle royale maze game that captured some of the internet's attention for a brief moment in 2021? Well, developer Arika confirmed in a May 17 blog post that the Nintendo Switch Online exclusive will shut down on October 8. While the online servers will get taken offline then, folks who own either of the game's paid DLC, Pac-Man 99 Deluxe Pack or Pac-Man 99 Mode Unlock, can still play a variety of offline modes. But are you playing a battle royale game to go up against 98 other CPUs? Probably not.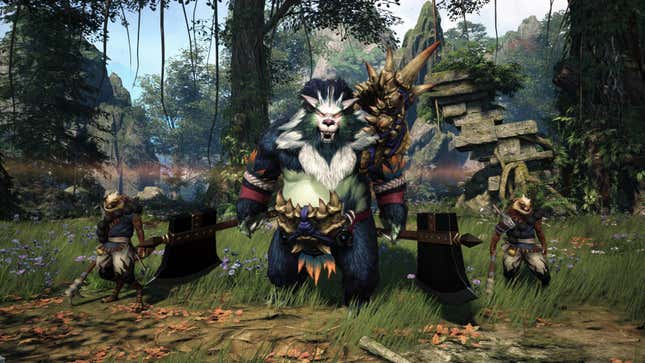 Image: Wangyuan Shengtang
Another MMORPG bites the dust. Developer Wangyuan Shengtang's Sword of Legends Online was pulled from digital storefronts on June 1, with the servers getting turned off on June 30. The studio said the "MMO market is fiercely competitive," which made it difficult for Wangyuan Shengtang to maintain a strong enough playerbase to sustain the game's development. As such, after "several months of discussions" with publisher Gameforge, the two agreed that cutting their losses was best, though the genre-dedicated news site MMORPG states that Sword of Legends Online remains playable in China.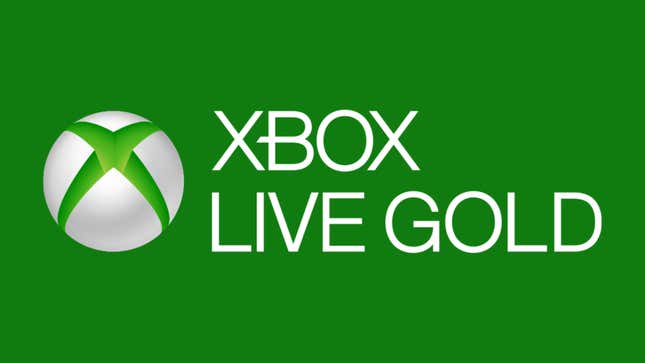 Image: Microsoft
Not technically a game and not technically dead since they'll be folded into Xbox Game Pass Core, but Microsoft's OG services, Xbox Live Gold and Games with Gold, are being retired on September 14. You'll still be able to access your downloaded Games with Gold titles—and still be able to play games online so long as you're a Game Pass Core subscriber—but the legacy of these two Xbox mainstays, which have been around since 2013, is what we're mourning here. Games with Gold will get phased out on September 1.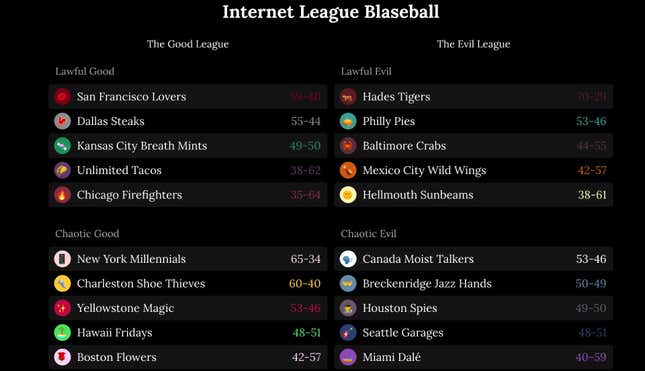 Image: The Game Band
The popular bizarre baseball simulator Blaseball, which dominated the meme-o-sphere of the early 2020s thanks in part to the covid-19 pandemic, has cleared off the diamond. Basically, the game is done and dusted, and the development team at The Game Band has been laid off as a result of its shuttering. In a Medium post announcing Blaseball's death, The Game Band said the project became unsustainable, highlighting the massive work required to keep it up and running. "The cost, literally and metaphorically, is too high," the team said.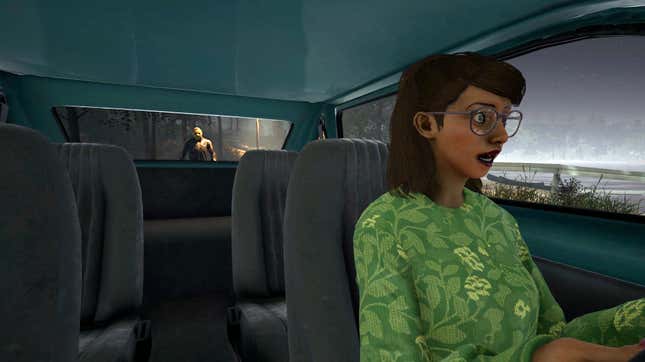 Image: Gun
Masked serial killer Jason Voorhees is preparing to murder his last teen counselor, as the asymmetrical horror game Friday the 13th will get delisted from sale digitally and physically on December 31. Developer Gun announced with a solemn JPEG that because of expiring licenses, the studio couldn't work on the project further. There are two silver linings here, though. The first is that Friday the 13th will remain playable until at least December 31, 2024. The second is that Gun is working with another mass murderer, Leatherface, for the asymmetrical multiplayer survival game The Texas Chain Saw Massacre, which is currently slated for an August 18 release date on most platforms.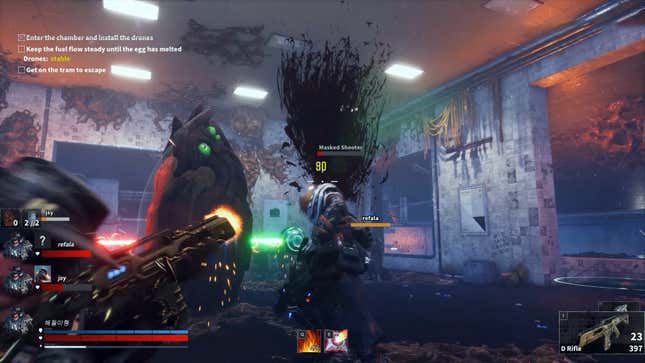 Image: Jofsoft
A game you might not have heard of, developer Jofsoft's Rift Sweepers has shut down as of May 31. The co-op third-person shooter, which looks like a cross between Gears of War and Returnal, launched in Steam Early Access in September 2022, but was unceremoniously pulled not even a year later due to a premature release and "various factors and circumstances," according to the studio. As such, you can't purchase or play Rift Sweepers at all anymore. However, folks who did buy the game should see refunds at some point.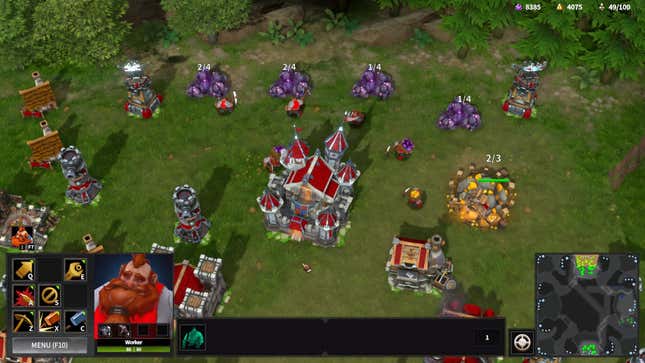 Image: Warlogics
If you were looking for a game to fill the StarCraft- or Warcraft-sized hole in your heart, I'd say Warlogics' Purple War could do that—except it's now dead. Launched in Early Access in October 2022, the studio announced on the game's Steam store page that "due to the continuous deterioration in profitability," the online multiplayer RTS became difficult to maintain. While you can no longer buy the game online and servers will get shut down on November 30, folks who own Purple War will still be able to play it well after its death.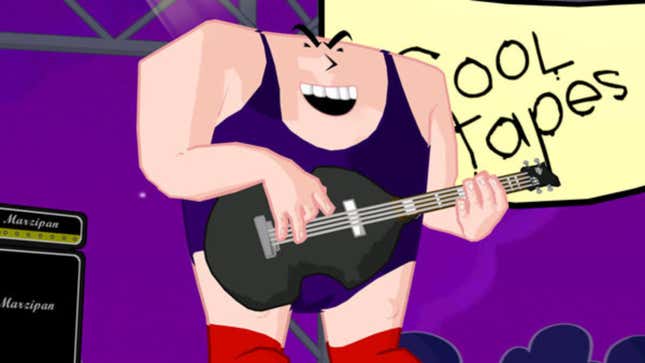 Image: Telltale Games
This is kind of a weird one, considering developer Telltale Games went through an entire birth-death-rebirth cycle of its own. But the studio's point-and-click adventure with the worst name possible, Strong Bad's Cool Game For Attractive People, was pulled offline on June 1. In an update post on the game's Steam store page, the studio said that because it no longer has the rights to the IP, it can't sell the game or support it any longer. Womp womp. At least folks who own the game can still download and play it at their leisure.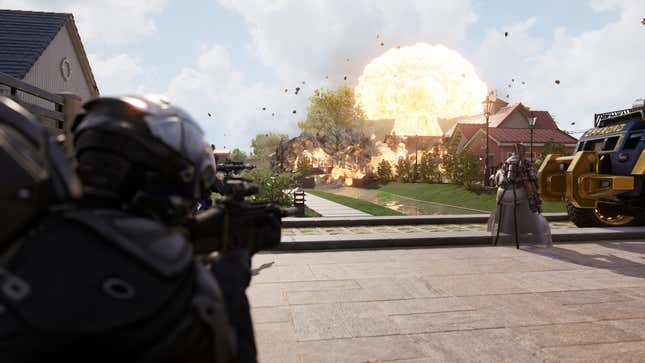 Image: Wonder People
I never played this one but the death of developer Wonder People's Super People 2 seems like a bummer because of how cool the game looked. Yeah, it entered a crowded battle royale genre, which probably doomed it from the start, but the premise—superhuman soldiers using their powers to do battle with guns in tow on a massive map—was different enough to be at least interesting. Unfortunately, it wasn't enough, as the studio shared in an update on the game's Steam store page that Super People 2 will get terminated on August 21. Citing a continued decline in the playerbase, the team said production on the game became unsustainable, leading to Super People 2's demise. RIP.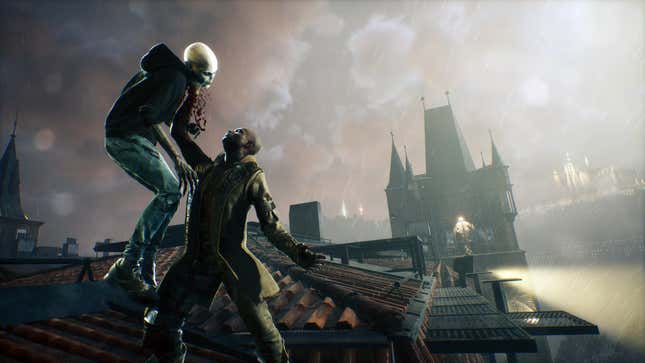 Image: Sharkmob
Another battle royale shooter has been sucked dry—literally, as developer Sharkmob announced the end of Vampire: The Masquerade – Bloodhunt's development. In an update on the game's official website, the studio said the free-to-play battle royale shooter never reached the "critical mass needed to sustain development," leading Sharkmob to stop working on it entirely. The good news, though, is that while the game will get no more new content, Sharkmob said Bloodhunt will remain playable for the foreseeable future. Or for as long as the game has an active playerbase. We'll see how long that lasts.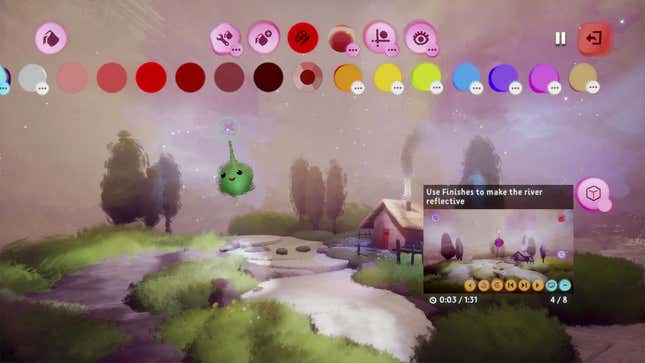 Image: Media Molecule
Dreams, PlayStation's ambitious game-creation toolkit, will no longer receive regular updates after September 1, developer Media Molecule announced in an April 11 blog post. This doesn't necessarily mean the game is dead. The studio confirmed that Dreams will remain playable after September 1, with folks still able to make and share their creations in the game for the foreseeable future. However, Media Molecule clarified that it wants to put its energy into "an exciting new project" that has yet to be disclosed. As such, new events and updates for Dreams are over, and a May 22 server migration will limit storage for in-game content to just 5GB, which will effectively make preserving files a hassle as you'll need to be intentional about what you save. This is especially true since Media Molecule is removing Dream's archival feature as well. Here's a detailed breakdown of everything that's changing in Dreams. It may linger for a time, but I'm thinking it's time to pour one out for Sony's fanciful creation toolkit.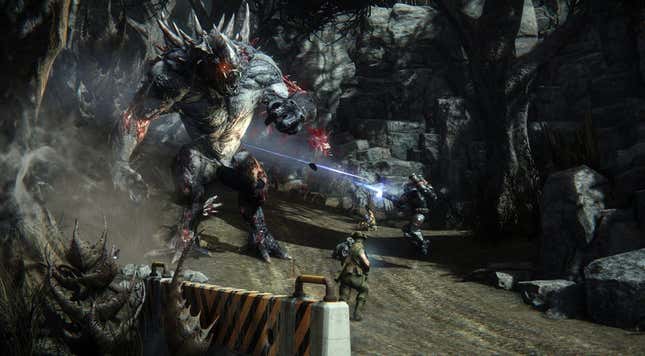 Image: Turtle Rock Studios
Wait, wasn't Evolve already dead? Yes and no. Although publisher 2K shut the servers down in September 2018, a dedicated fanbase has kept the asymmetrical monster shooter alive through a peer-to-peer multiplayer mode on the Evolve: Reunited Discord server. But after five years, 2K games and developer Turtle Rock Studios have announced that all Evolve servers will be taken offline starting July 6. In an April 10 blog post, 2K said the enthusiasm for the game has been much appreciated but that "the time has come to dedicate our resources to other projects," a similar line to what Turtle Rock Studios said when it transitioned from Back 4 Blood to whatever unannounced project it's currently working on. Regardless, 2K confirmed that Evolve is dead for good this time.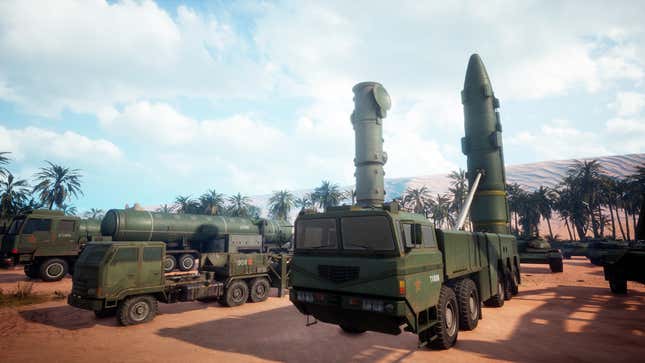 Image: Angela Games
Here's a game you might not have heard of. Iron Conflict, a WW2-focused online multiplayer RTS that launched in early access in January 2021, will see its servers shut down on July 27. Developer Angela Games delivered the news on the game's official Steam page, confirming that the in-game shop that sold battle passes and currencies locked up its virtual doors on April 27. The studio also said that while July 27 is the planned shutdown date, this time "may be changed without prior notice." So, although you can download Iron Conflict for free (as of the time of this writing), if you boot up the game and can't log in, chances are the servers have been shut down earlier than expected. Oof.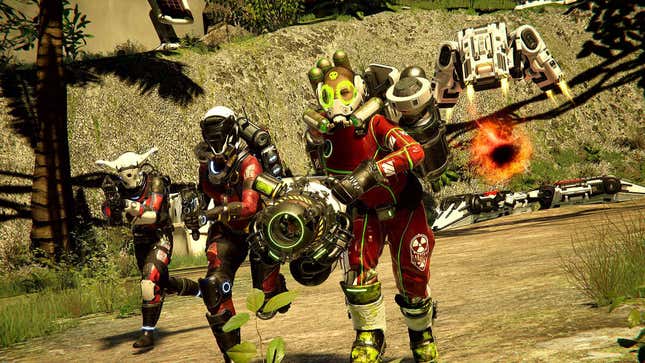 Image: Ratloop Games Canada
The turn-based time-manipulating FPS Lemnis Gate has officially been removed from sale across all platforms, developer Ratloop Games Canada announced. In a March 9 update on the game's Steam page, the studio confirmed that while no new players can jump into the game, those who managed to snatch it up before its digital removal can play the game until July 11, at which point the servers will shut down. In a strange move, the console versions' exclusive local multiplayer and training modes will remain available after the servers get turned off, while PC players are SOL.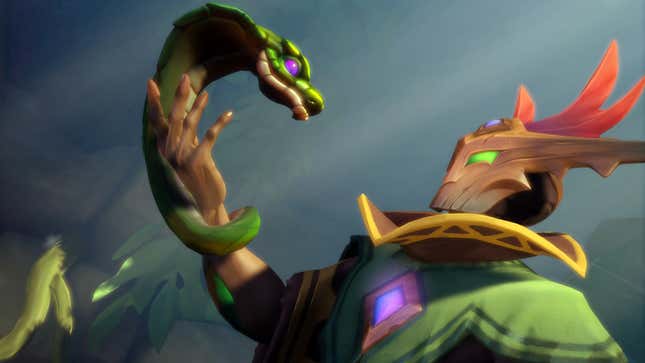 Image: Evil Mojo Games
The servers for the Nintendo Switch port of the team-based hero shooter Paladins will become inaccessible in "late June," developer Evil Mojo Games confirmed in an April 18 blog post. The studio explained the rationale for sunsetting this version, saying the "performance of our Switch port was not up to [ours or the community's] standards" and that the team couldn't provide the support Paladins on Switch desperately needed. On April 19 the game and its DLC became unavailable on Switch and in-game purchases ceased. However, because Paladins supports cross-platform progression via a Hi-Rez account that links across systems, you can pick up your progress on a different console if you so desire. And don't worry, Evil Mojo Games said that the team will continue to support the game on PC, PlayStation, and Xbox.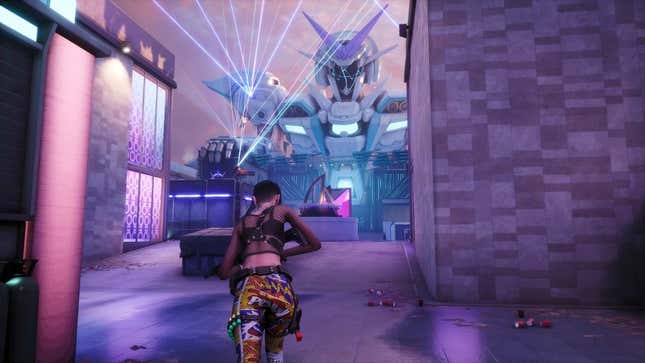 Image: First Watch Games
Similar to Paladins, developer First Watch Games and publisher Hi-Rez Studios announced on April 11 that support for the Nintendo Switch version of the free-to-play third-person hero shooter Rogue Company will end on June 20. In-game purchases and Nintendo eShop sales have already come to a close, with the team saying the Switch port was "not up to our standards" and that it couldn't "provide the level of support our players deserve." As such, First Watch Games will now focus its efforts on supporting Rogue Company across its other available platforms, including PC, PlayStation, and Xbox. And if you played the game on Switch, you can pick up where you left off via account linking thanks to Hi-Rez's cross-platform progression. It's not all terrible, huh?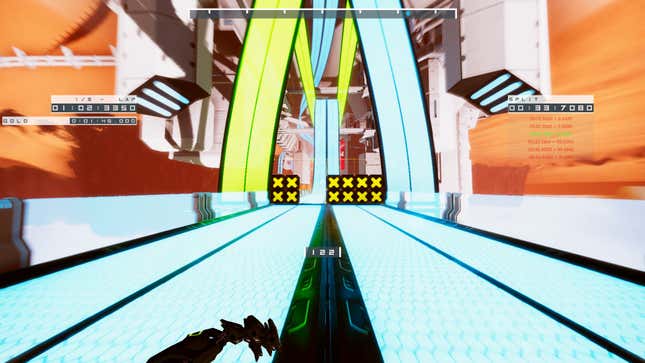 Image: RageQuit Studios
Another game you may not have heard of. SRC: Sprint Robot Championship, a first-person time trial racer in which you build mechs to sprint at hyper speeds down windy neon highways, is coming to an end. Developer RageQuit Studios announced in an April 25 post on the game's official Steam page that due to some third-party services the game relies upon having shut down, the team has requested the immediate removal of SRC from Steam because RageQuit Studios doesn't have the capacity to fix the game's many issues, particularly relating to the unavailability or unreliability of character customization, leaderboards, and multiplayer functionality. While it's unclear when the game will get pulled, folks who have SRC can still play it for the foreseeable future.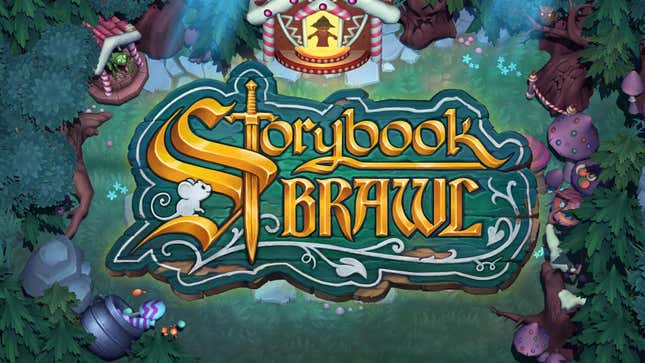 Image: Good Luck Games
Storybook Brawl, the card-based auto-battler that was Sam Bankman-Fried's (SBF) second-fave game, has walked itself into a grave as of May 1. Both on the game's Steam page and Twitter, developer Good Luck Games, which was acquired by Bankman-Fried's now-bankrupt crypto company FTX in March 2022, said it's shutting the game's servers down because "there is no path forward." This makes sense, considering FTX went belly up in November 2022 and its founder, Bankman-Fried, was arrested and charged with fraud in December 2022. Yikes.
Image: Schell Games
Now, time for a completely random game that probably no one has heard of or thought about. Water Bears VR, developer Schell Games' casual puzzle simulator, will get taken offline and pulled from digital store shelves on May 8. In an April 25 update on the game's Steam page, the studio didn't provide an explanation for shutting the game down but confirmed that folks who have Water Bears VR can still access it in their libraries for the foreseeable future.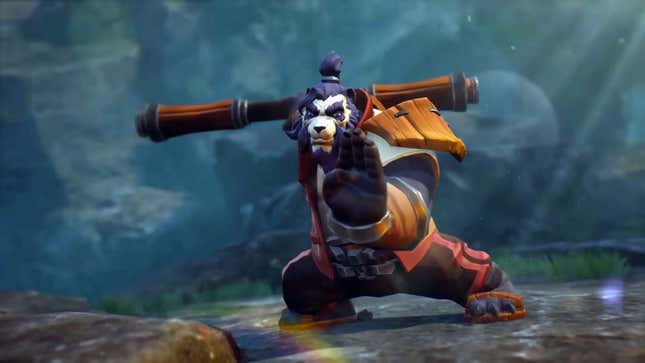 Image: Dragonest
Developer Dragonest's eight-player strategy game Auto Chess will get pulled from the PlayStation store on June 1, the studio tweeted back in November. The game won't receive any new updates, and cross-platform features have already stopped working as of March 1. Although this only affects the PS4 and PS5 versions of the game, if you haven't synced your console account to the mobile servers, everything you've unlocked has now vanished since cross-platform features no longer work. At least you can still play Auto Chess on Android and iOS, I guess?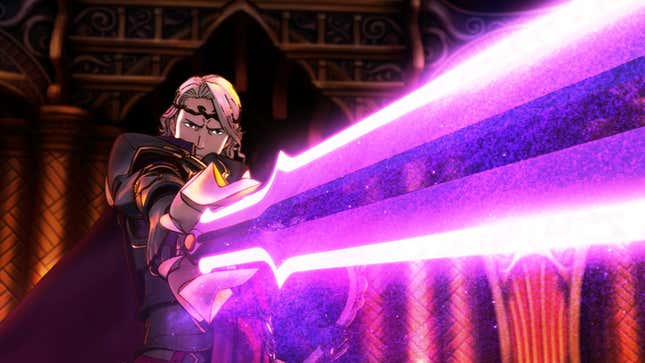 Image: Intelligent Systems
The sequel to Fire Emblem Awakening, Fire Emblem Fates has already met its…fate. Developed by Intelligent Systems, this tactical RPG is no longer up for sale on the eShop because you won't be able to buy anything from the Nintendo 3DS or Wii U digital storefronts come March 27. (Fates was unceremoniously delisted on February 28.) In a blog post about the stores' demise, Nintendo confirmed that DLC for Fates will remain accessible until the 3DS and Wii U eShops cease operations. You can still play the game if you've already bought it, but otherwise physical copies will be the only legal method through which to play Fates. While we're at it…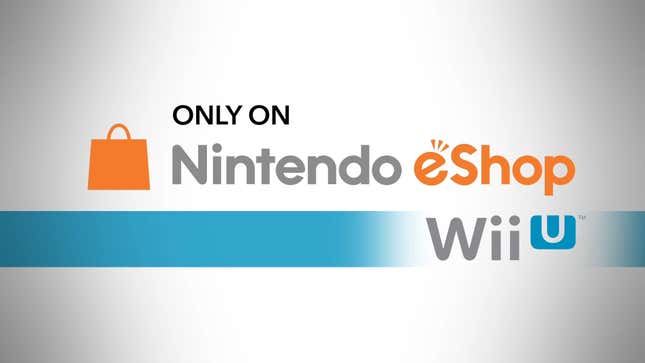 Image: Nintendo
There is a swath of 3DS eShopexclusive games you won't be able to buy anymore once March 27 rolls around. BOXBOY!, Mario and Donkey Kong: Minis on the Move, Kokuga, and Phoenix Wright: Ace Attorney – Dual Destinies are just a few games that will get delisted when the 3DS eShop goes offline later this month. There's also an array of Wii U-only games that will be removed once the platform's digital storefront closes up, including Devil's Third, Dr. Luigi, and Pokémon Rumble U (not to be confused with Pokkén Tournament, which is now on Nintendo Switch). So, any digital download 3DS or Wii U game you enjoyed will become unavailable for purchase at the end of March, and a lot of those will be rendered completely unavailable through legal means. That's a bummer.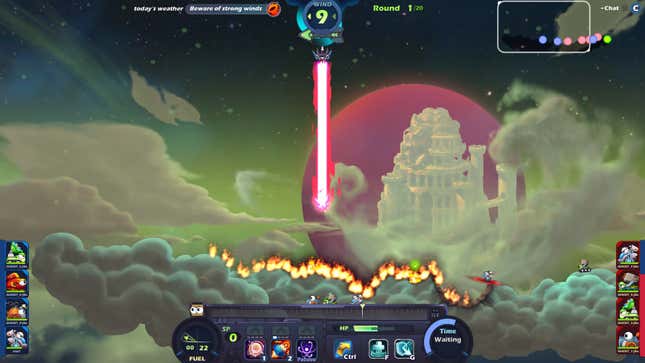 Image: Retiad
The strategic tower defense game Fortress V2 will shut down on March 22, developer Retiad confirmed in an update on the game's Steam page. The studio said that, "due to deteriorating revenue, it was impossible to maintain the service any longer," leading Retiad to stop working on Fortress V2 entirely. Thanks were given to "the users who have sent us support and encouragement," which is always a nice gesture. Unfortunately, for the folks seeking refunds, it appears those are "subject to Steam regulations."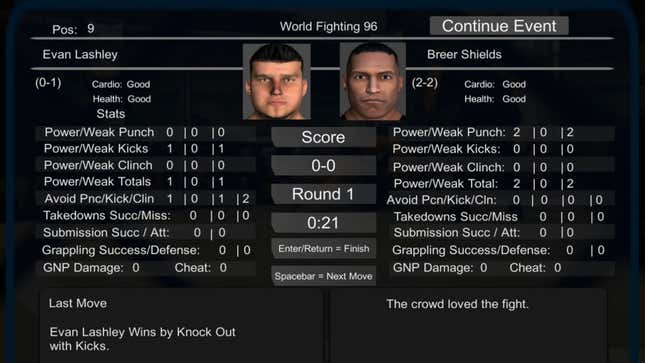 Image: Sim World Games
This was a lowkey death, as developer Sim World Games has already taken the fighting sports management game MMA President off of the Steam store. Released in December 2019 to mixed reviews, Sim World Games announced in an update that after over three years of work, the studio has chosen to "retire the game from Steam." If you own the game, you can still play it. But for any newcomers curious about checking MMA President out, you're out of luck.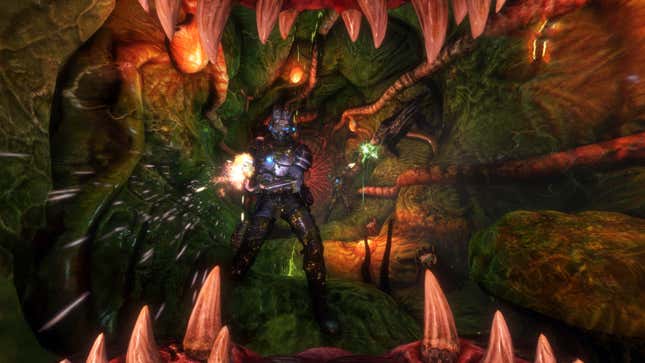 Image: Unknown Worlds Entertainment
With 10 years of development under its belt, Unknown Worlds Entertainment's team-based real-time strategy FPS Natural Selection 2 will no longer receive updates. The studio confirmed the news in a post on the game's Steam page, thanking fans for the ongoing support and planning to "continue on to other projects within [Unknown Worlds]." It's not all doom and gloom, though. The developer said that it will "still continue to host matched play servers" so that folks can still play with other players or bots. However, much like Super Smash Bros. Ultimate, what you see is what you get with Natural Selection 2 now. There are no new additions or changes coming to the game. This is all there is.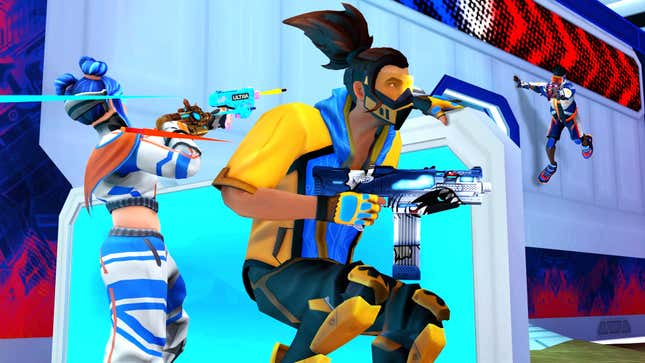 Image: Secret Location
Did you know there was a virtual reality Nerf game? It sounds vaguely familiar to me, but I certainly didn't know it was already delisted from the Meta Quest store. According to a blog post about the future of the competitive multiplayer FPS Nerf Ultimate Championship, the Oculus Quest exclusive was removed from the digital storefront on March 1. Sorry new Quest owners, but you can't buy it now. Not that you'd want to anyway as once August 31 passes, Nerf Ultimate Championship will get taken offline and no longer launch on the VR headset. This is primarily because the developer, Secret Location, is shutting down and "will no longer have resources to continue supporting the game." So, for those who happen to still own it, you've got a few more months to shoot some VR Nerf guns.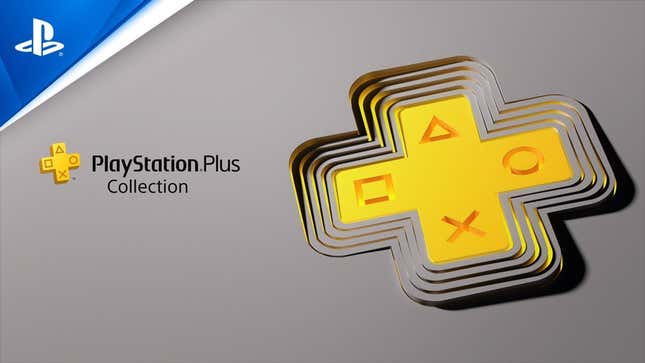 Image: Sony
This only hurts PlayStation players, but it's still disappointing to see all the same. Sony announced on February 1 that the PlayStation Plus Collection, a catalog of 19 of the company's top-tier games (like Bloodborne and God of War), will no longer be offered come May 9. It's not as if these games will get yanked offline; you can still purchase them from the PlayStation store, and if you've already downloaded them, they will remain accessible in your library. It's just that all of them won't come folded into the neat package that is PlayStation Plus anymore. By subscribing for a handful of dollars a month, you could download any of these games. But soon, you'll have to buy them individually, which could run your wallet anywhere from $20-$60 depending on the game. That's the bummer here. Sony had something good in this introductory collection that acclimates new PS5 owners to the company's pedigree of developers. Unfortunately, that idea will be killed come early May.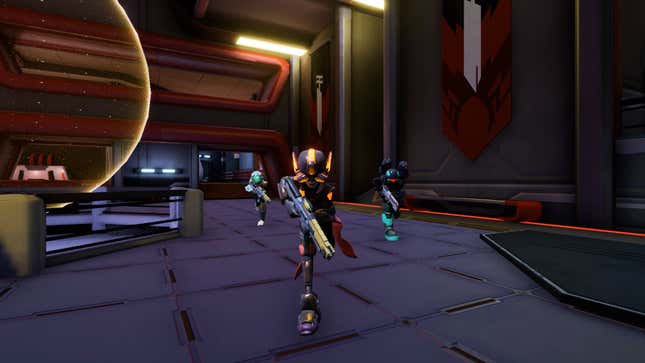 Image: The Studio of Secret6
Project Xandata, a 3v3 arena FPS developed by The Studio of Secret6, will get laid to rest in May. While no firm date was announced, the gut punch is that the game launched on March 22, 2022, meaning it'll shut down forever just a little past its first birthday. Project Xandata will remain playable until May rolls around, but Secret6 said that "no more new updates and events will be coming," clarifying that active development on the game has come to an end.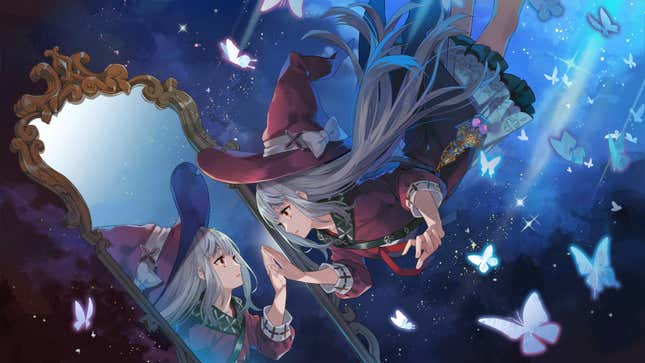 Image: Yostar Limited
The servers for the mobile-exclusive adventure RPG Revived Witch will "stop operating" on May 7, developer Yostar Limited tweeted on March 5. The team said that "due to an adjustment in game development and operation strategy," active work on the game is done and dusted. However, if you still happen to have Revived Witch installed on your phone, you'll be able to play the game until early May, with Yostar Limited continuing to offer service updates and weekly supplies for the duration of Revived Witch's operation. But once May 7 comes, the servers will go offline and players won't be able to log in anymore.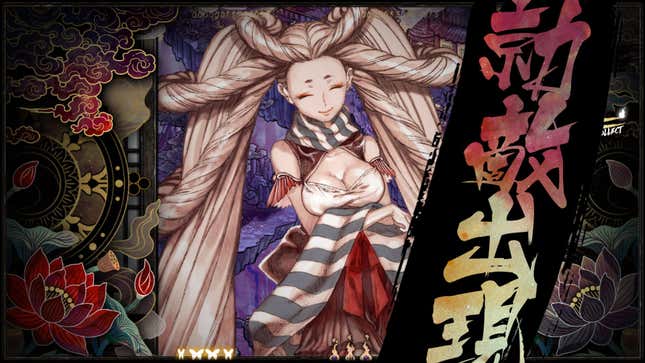 Image: DeerFarm
Shikhondo, an anime-styled bullet hell shoot 'em up, will be delisted from all console platforms on March 31. The game's overseas publisher EastAsiaSoft delivered the news on February 27, confirming that a sale for the PlayStation 4 version should be happening "soon." Meanwhile, the EU and U.S. publisher Digerati (which is in a legal battle with an indie developer right now) told Kotaku over Twitter DMs that "[because] our contract for the title is up and the developers have asked us to delist [it]," Shikhondo will also get removed from every digital storefront that has Digerati attached as the game's publisher.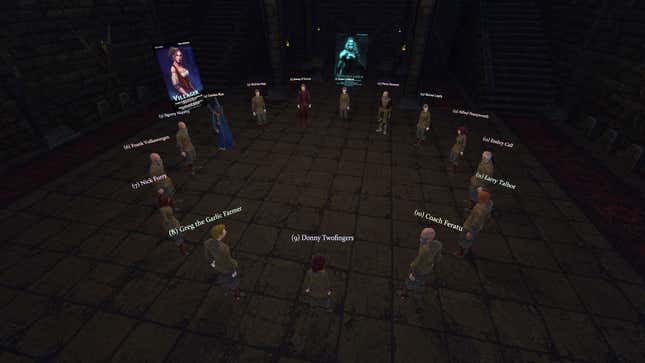 Image: LizardFactory
Another game that has already been quietly killed off, LizardFactory's Among Us-like multiplayer RPG Wolflord – Werewolf Online is no longer available on the Steam store. In a rather heartbreaking update, the developer said that due to "health problems, mental problems, and financial problems," the game became a rock that was "too heavy [to] keep pulling." LizardFactory cited other issues with Wolflord – Werewolf Online's development that made the project no longer viable as well, including "interpersonal problems" such as the need to recruit new players and prevent community toxicity. Folks seeking refunds should be able to get them, and the studio has "arranged with the new owners" to ensure that current players will get into the new version of the game, whatever form that takes. Unfortunately, it's also entirely possible that whoever the new Wolflords are will shelve the IP for good, as it won't be in LizardFactory's hands anymore.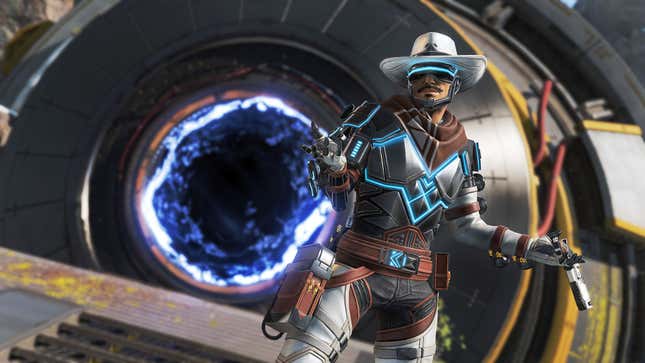 Image: EA
EA announced earlier this month that Apex Legends Mobile, the free-to-play handheld spin-off that very much resembles its console counterpart, will shut down on May 1. The publisher explained in a blog post that while the game had a "strong start" at the beginning of its lifecycle, Apex Legends Mobile's content pipeline "[began] to fall short of [the] bar for quality, quantity, and cadence" that the team expected. Anything you purchased in the game won't be eligible for a refund, according to EA. Thankfully, Apex Legends Mobile's imminent shuttering won't have any influence on the main console version of the game.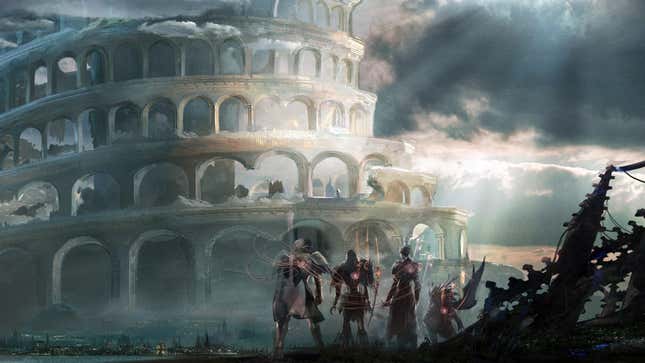 Image: Square Enix
Arguably the worst PS5 game, Square Enix's action RPG Babylon's Fall is on the verge of breathing its last breath. The publisher announced late last year that the game will cease operation completely at the end of February, with all data being deleted and the servers getting turned off. I'm not sure who was still playing this game, but maybe the sole person keeping it alive at one point might be experiencing some heartbreak. Either way, Babylon has fallen and there is no chance for recovery here.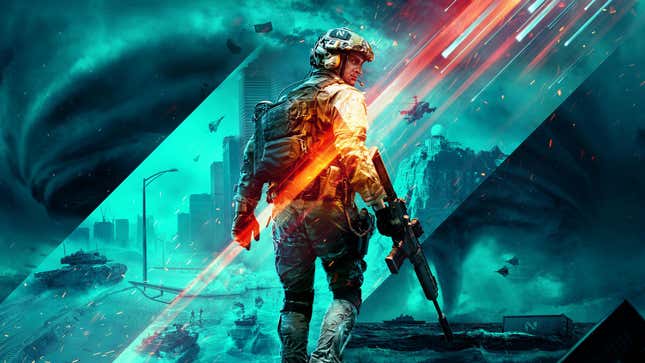 Image: EA
Another EA joint ending in a whimper, the publisher confirmed that just as Apex Legends Mobile is going down in flames, so too is the unreleased Battlefield Mobile. In a separate blog post, EA said that due to the industry's evolution, the team will "pivot" from the formerly in-development game to focus on Battlefield 2042, with at least one studio, Industrial Toys, closing its doors in the aftermath. At least EA has confirmed that it's also in "pre-production on our future Battlefield experiences at our studios across the globe."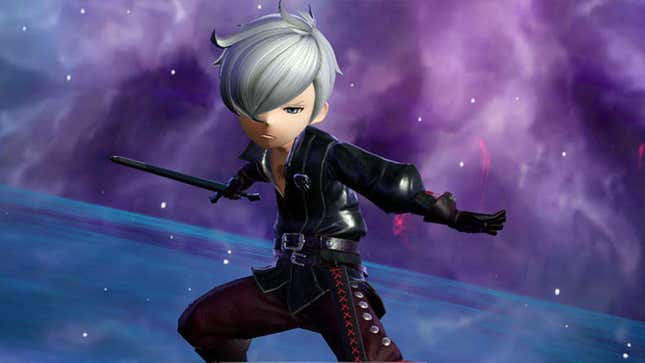 Image: Square Enix
Square Enix's Bravely Default has had a couple of sequels since the RPG series kicked off in 2012. One of these games, the free-to-play mobile spinoff Brilliant Lights (which only launched in January of last year) isn't shining so bright, as the publisher confirmed at the end of last year that the game will be discontinued on February 28. Square Enix said in a blog post that Brilliant Lights didn't "provide services that satisfy our customers," leading the team to cancel development on the project. There are two silver linings here, though: The first is that any unused in-game currency will be refunded, and the second is Square Enix's intention to "distribute an offline version" which lets you look back on various characters and their stories. How this "offline version" will play out is unclear, but for now, Brilliant Lights is getting dimmed.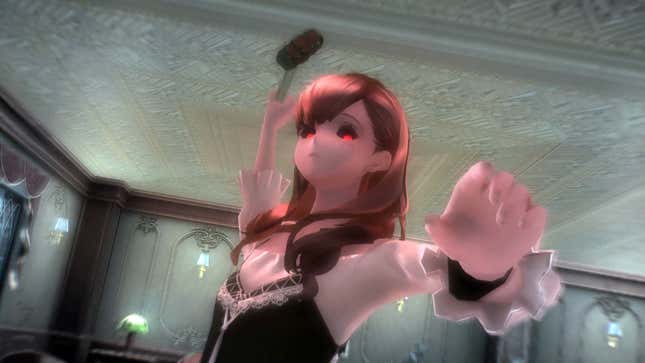 Image: Konami
I don't blame you for not having heard of this game, as it seems to have flown under the radar after launching on April 14, 2022. However, Konami's Crimesight, an Among Us-like whodunnit social deduction game, will shut down on May 1 alongside EA's Apex Legends Mobile. The publisher shared the news on the game's official Steam store page, citing various unspecified "circumstances" that led to the game's shuttering. Game bundle sales have already ended, the Standard and Deluxe editions won't be available after February 27, and the game itself is slated to become unplayable once Crimesight ceases operation.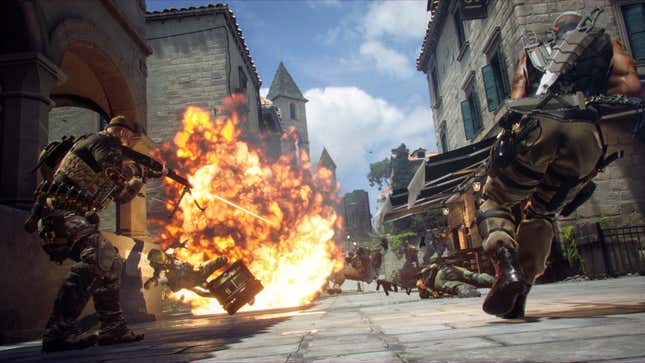 Image: Remedy Entertainment / Smilegate Entertainment
CrossfireX, the Remedy Entertainment and Smilegate Entertainment co-developed free-to-play FPS that came out almost a year ago to the day, will cease operation on May 18. In a blog post, the team said the game was "ultimately not where it needed to be," resulting in the unceremonious shuttering. Sales on Xbox, where CrossfireX was exclusively launched, will be halted and purchases made within the last 14 days (as of February 3) may be eligible for a refund. Otherwise, the servers will shut down in May and the game will no longer be up for sale.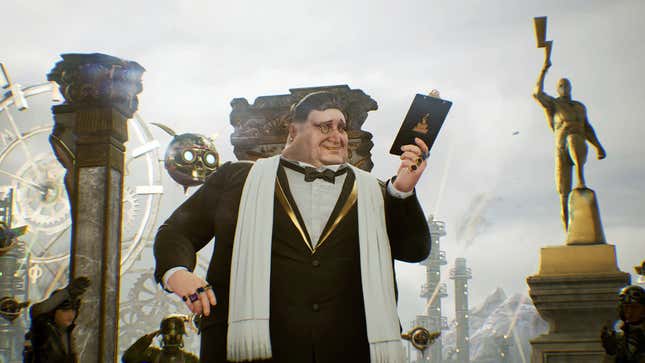 Image: GungHo Online Entertainment
This is a bit of a weird one since it's only temporary, but GungHo Online Entertainment's free-to-play battle royale hack-and-slasher Deathverse: Let It Die will see its development suspended on July 18. But don't fret! The publisher shared a blog post on the decision, saying that although the developers couldn't "resolve the underlying problems" with lag and matchmaking, the team will redevelop the game to ideally "re-release [it] with significant improvements." As such, any content currently planned for season three will "only be partially released" and the game won't be playable once services are suspended this July.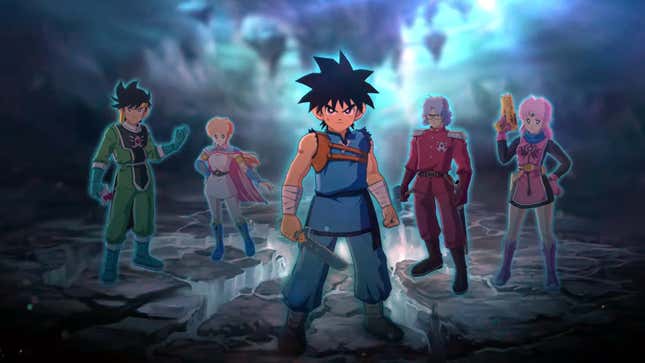 Image: Square Enix
Here's another game you might not have heard of that's shutting down soon. Dragon Quest The Adventure of Dai: A Hero's Bonds, a free-to-play mobile action RPG, will see its services end on April 26. Citing "the challenges and practicalities of delivering" a satisfying and varied experience, publisher Square Enix shared in a blog post that the sale of in-game items and the automatic renewal of the game's subscription service have already stopped. Some content, including a treasure hunt and season-exclusive equipment, will still be delivered before development wraps up. But otherwise, A Hero's Bonds will be no more.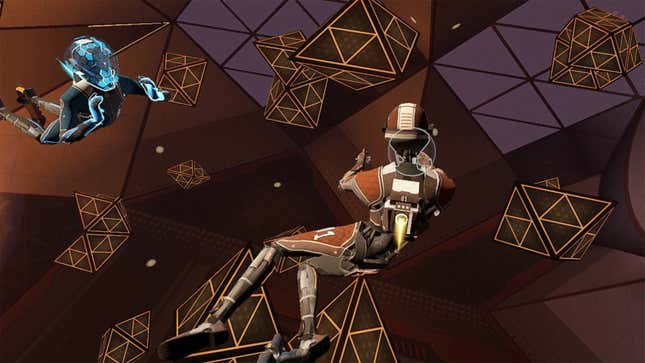 Image: Ready At Dawn
Virtual reality has been going through it lately, and Ready At Down's Echo VR was caught in the crossfire as Facebook owner Meta has announced that it's shutting the game down on August 1. Ready At Dawn said in a blog post about the news that the studio is "coming together to focus on" the next project, which wasn't disclosed as of yet. There are some things you can unlock if you play the game before it shuts down, including previous event rewards and in-shop items, but after August 1 comes around, Echo VR will be done and dusted.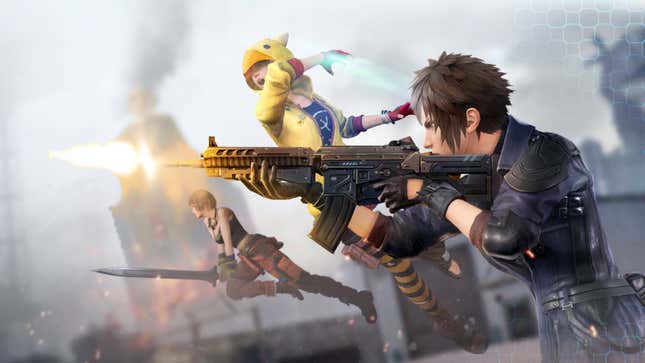 Image: Square Enix
This one appeared on last year's dead games of 2022 list. However, since Square Enix has finally laid Final Fantasy VII: The First Soldier to rest on January 11, I figured it was worth briefly mentioning this frustrating albeit exhilarating free-to-play mobile-only battle royale game. Maybe, if it ever gets re-released on PC, it will find the audience it so desperately deserved. Only time will time, though. So for now, all I can do here is lay some flowers on the casket and pray we meet again soon.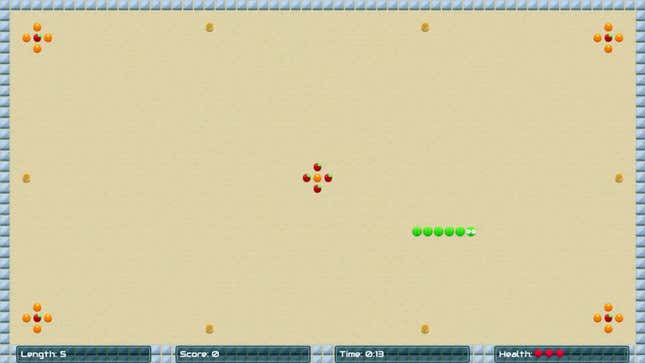 Image: Stadia Platform Content
Sure, this isn't a game as much as it is a platform for games, but that alone justifies its inclusion on this list in my eyes, especially since Google Stadia shut down on January 18. Even more of a bummer here, one of the last games landing on the platform, the internally developed test title called Worm Game, is no longer playable. Pour one out, y'all.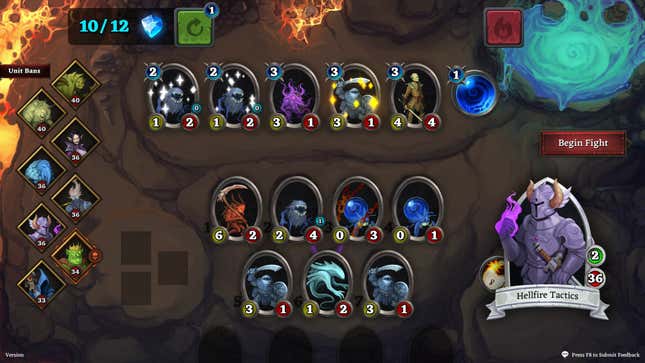 Image: JWaffle Games
Maybe another game you haven't heard of, JWaffle Games' free-to-play card-based auto-battler Hellfire Tactics, which came out in November 2022, will shut down on February 28. The studio shared an update on the game's official Steam store page, saying that because server costs are expensive and the player base has dropped off, keeping the game up and running has become "unsustainable." And that's it. Once February wraps up, Hellfire Tactics will float down the river Styx.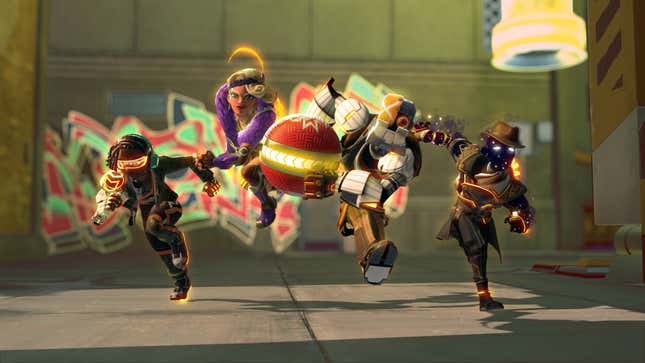 Image: Velan Studios
This one's a huge bummer for me, especially since I really enjoyed what Velan Studios' Knockout City was going for. However, the developer's free-to-play team-based multiplayer dodgeball game will have its servers turned off and get pulled from digital store shelves on June 6. The final season is already underway, so you've got time to play Knockout City with the rest of the world. But once June 6 comes around, Knockout City will be no more. There are plans for a private server version on PC to stay up for folks to play indefinitely; however, if you missed this train, it doesn't seem to be making any more stops.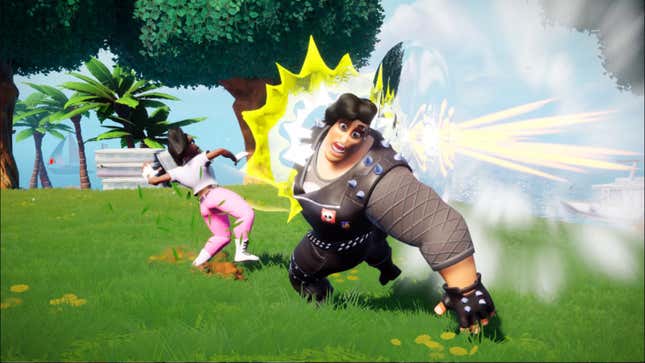 Image: Epic Games Publishing
Another personal gut-punch, Epic Games Publishing has announced its free-to-play wrestling battle royale Rumbleverse is hanging up its latex on February 28. Developer Iron Galaxy said in a blog post that players who spent any money on the in-game store are "eligible for a refund," with information on how this works coming sometime soon. In a follow-up post, Iron Galaxy also expressed some interest in bringing the game back, saying we "may not yet have seen the Rumble in its final form." What that means right now is unclear, but one thing is for certain: Rumbleverse will become unplayable when February ends. RIP.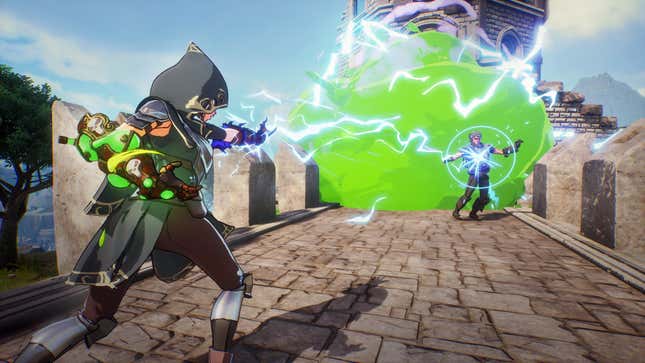 Image: Proletariat
It hasn't been a great start to the year for battle royale games as yet another one, Proletariat's free-to-play magic shooter Spellbreak, will shutter in "early 2023." There isn't an exact date on when the servers will get turned off, but company CEO Seth Sivak explained in a Reddit post that because the game was "not able to break through and reach a sustainable place," Spellbreak's development was no longer viable. On top of the unceremonious shutting down, the entirety of Proletariat was absorbed into Blizzard to support World of Warcraft's development.
It's not lost on me that a lot of the entries on this list are free-to-play, games-as-a-service titles. I think that's indicative of the state of the genre which has been dominated by other tentpole releases such as Apex Legends and Fortnite. There just aren't enough hours in the day or players in the world to sustain so many live-service games when they're developed to almost function like secondary jobs, replete with daily login bonuses and enough challenges to complete that you feel as if you're clocking into a digital workplace after clocking out of your real workplace. It's only the start of the year, though, so while a handful of games have already died, maybe the end of 2023 won't look so bloody.
>>> Read full article>>>
Copyright for syndicated content belongs to the linked Source : Kotaku – https://kotaku.com/game-preservation-server-dead-apex-battlefield-mobile-1850083031