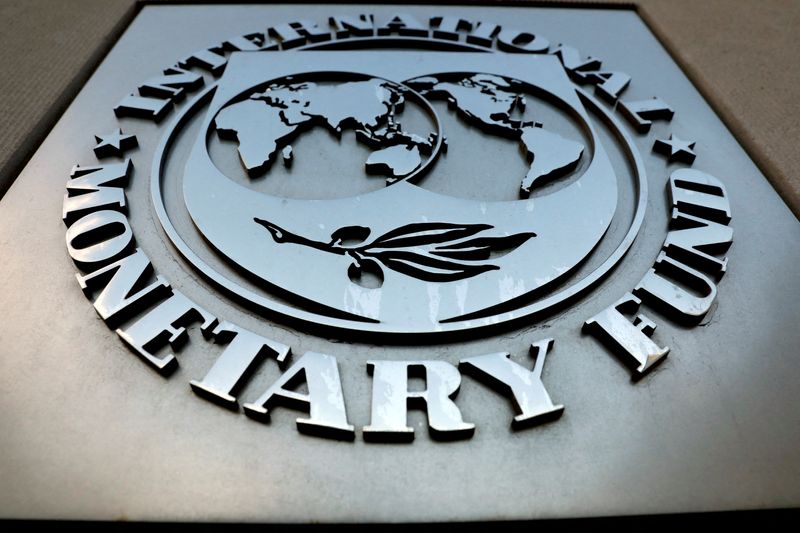 © Reuters. FILE PHOTO: The International Monetary Fund (IMF) logo is seen outside the headquarters building in Washington, U.S., September 4, 2018. REUTERS/Yuri Gripas/File Photo

(Reuters) -The International Monetary Fund said on Friday it has reached a staff-level agreement with Honduras for a 36-month credit facility for about $830 million to support the country's economic reform policies.
In a statement, the IMF said the economic program focuses on helping address urgent social spending and investment needs, while anchoring macroeconomic stability. A credit facility is an agreement between a borrower and a lender that is more flexible than a traditional loan.
The agreement follows an IMF team visit to Honduras between June 5 and 16 and virtual discussions in recent weeks, it added.
"The Honduran economy has remained remarkably resilient to several shocks, both domestic and external, including the pandemic, weather events (tropical storms and droughts), the impact of the war in Ukraine, and the global economic slowdown," the statement showed.
However, Honduras continues to face long-standing social and structural challenges, it said, and addressing these challenges will require "steadfast implementation (and) structural reforms that promote economic diversification and social inclusion."
Honduras Foreign Minister Enrique Reina welcomed the agreement on social media platform X, formerly known as Twitter, saying in a post the news demonstrated "the financial, monetary and economic soundness of the country."
The deal will fall under the IMF's Extended Fund Facility (EFF) and Extended Credit Facility (ECF), and has yet to be approved by the executive board.
The Central American country's economy expanded by 4% last year, according to official data, and the government has forecast gross domestic product growth of between 3.5% and 4.0% this year.
>>> Read full article>>>
Copyright for syndicated content belongs to the linked Source : Investing.com – https://www.investing.com/news/economy/imf-reaches-stafflevel-deal-of-around-830-million-to-support-honduras-3152862