Dancing with the Stars' Whitney Houston week saw tears of joy and sadness as Ariana Madix topped the leaderboard, and Barry Williams was sent home. It came as a shock to many, and the audience in the studio could be heard booing after the results were announced.
"This has been the most wonderful experience of my life," the 69-year-old told host Julianne Hough, as the other contestants flooded the dancefloor to give the beloved Brady Bunch actor hugs and kisses.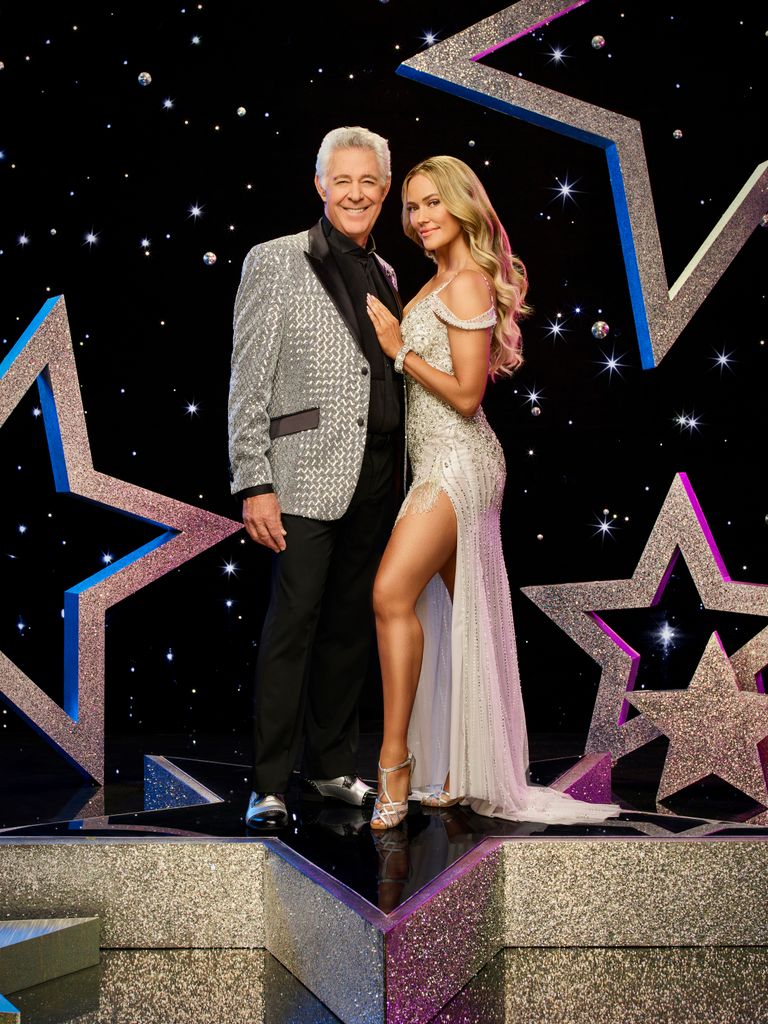 © ABC
Barry Williams and Peta Murgatroyd
Barry has been near the bottom of the leaderboard each week but had been pushing through thanks to fan support, and his exit comes after a week that saw him throw himself into a rumba and a salsa with partner Peta Murgatroyd.
Read on for a full week eight recap…
Billy Porter's technical issues
Week eight of Dancing with the Stars kicked off with guest judge Billy Porter performing Whitney's pop classic 'How Will I Know?', but technical difficulties ruined the impact of the high-energy performance and left viewers at home confused.
This week also saw a big format change as the side-by-side dance-offs took place for the first time this season; Ariana Madix and her partner Pasha Pashlov were given immunity from the dance-off after topping the leaderboard in week seven.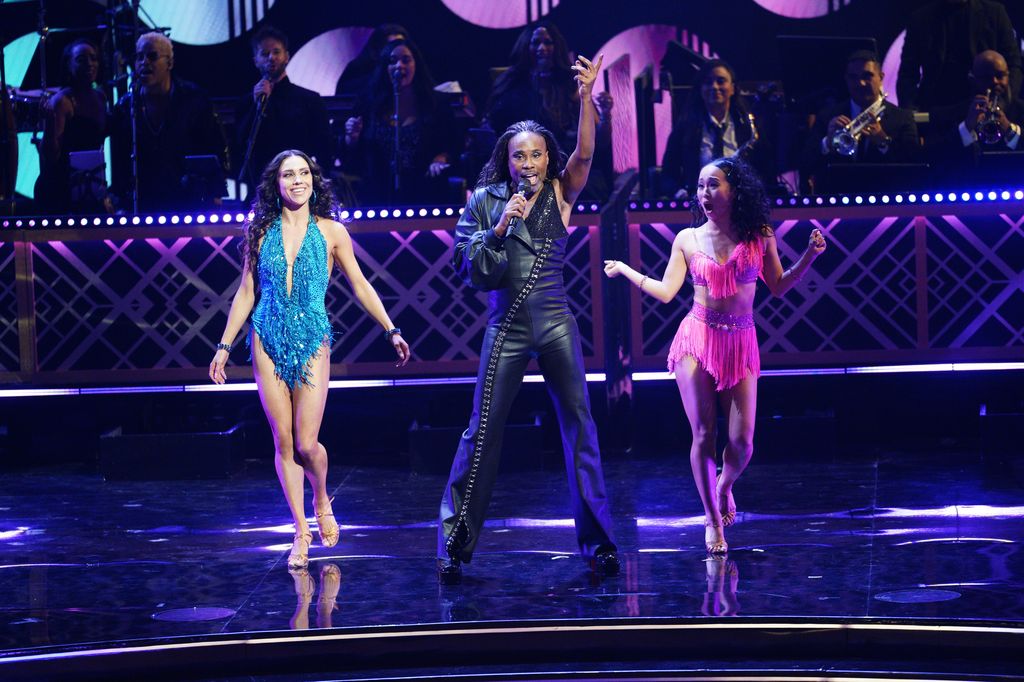 © Christopher Willard
Actor, singer and Whitney Houston superfan, Billy Porter performs on DWTS
Harry Jowsey tackles the ballet
Social media star Harry Jowsey and his professional partner Rylee Arnold were the first partners to dance as the night began, performing a Viennese waltz to 'I Have Nothing'.
He had shared during their VT that he was hoping to score an eight from at least one of the judges, and Rylee took him to a ballet class in order to help him find more grace in his transitions – something that judge Carrie Ann Inaba saw in the dance, telling him after their performance that she was finally "seeing grace, true grace, peeking out from the corners of every movement".
"The New York City ballet is calling, they want you for Swan Lake… for a tree," quipped judge Bruno Tonioli, praising the improvement but reminding Harry of the need to put all of his energy into filling the space and making the most of his height.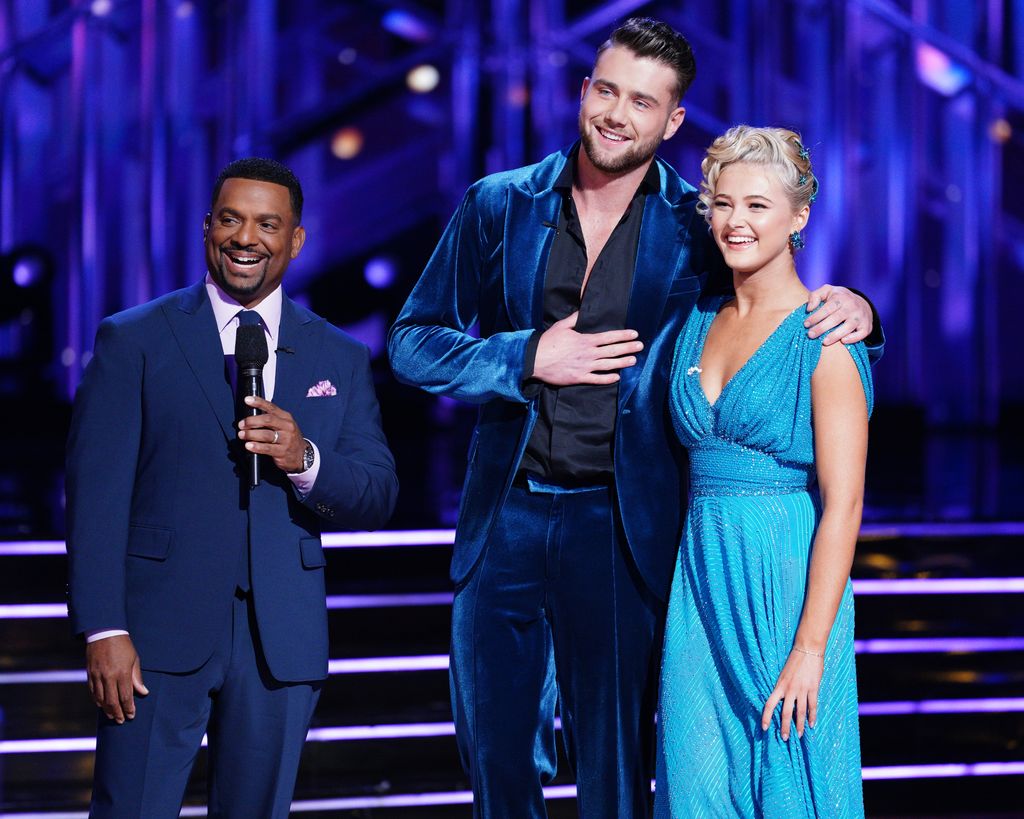 © Christopher Willard
Harry and Rylee made it through to another week
Up next was Jason Mraz and his partner Daniella Karagach who samba'd to 'Higher Love'; Jason has been a favorite of the judges – and HELLO!'s guest columnist Cheryl Burke had him down as a finalist after week one — but his points have been slowly dropping and Daniella choreographed a challenging dance with the hopes of a high reward.
It was a risk that only just paid off – they received a 33 out of 40, and were praised for the content, but Jason was also criticized by Bruno for messing up the routine several times, and by Carrie Ann Inaba who asked the singer to show more intent in his moves.
Alyson Hannigan in tears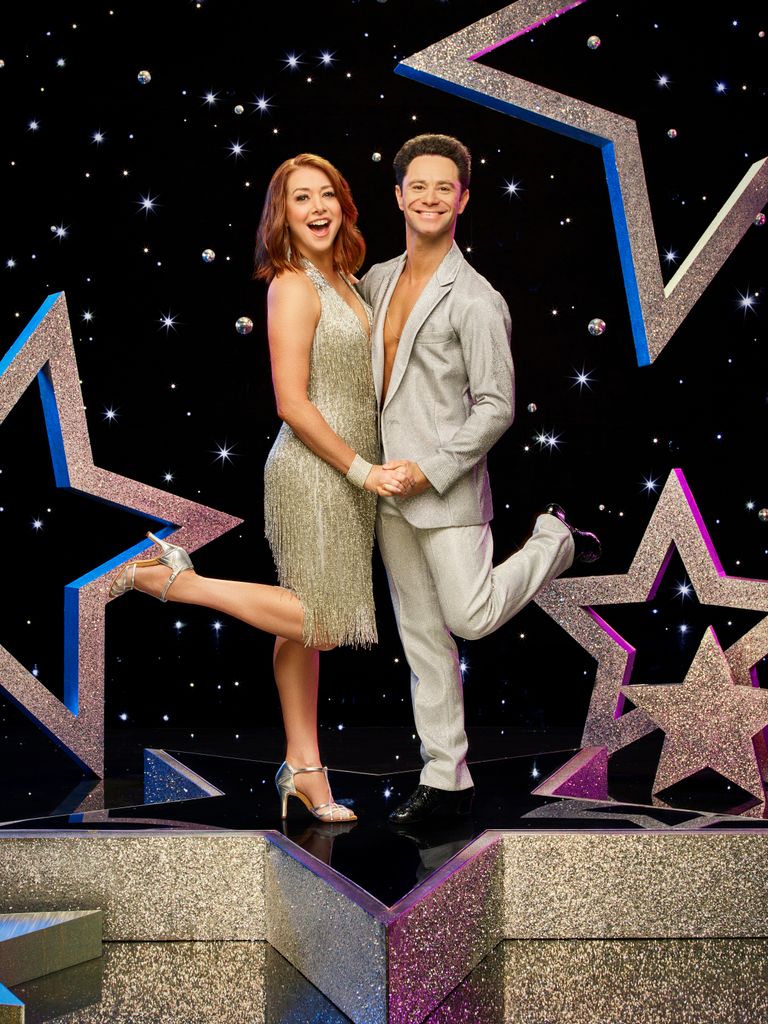 © ABC
Alyson Hannigan and Sasha Farber
Alyson Hannigan and Sasha Farber danced a contemporary routine to 'Greatest Love of All,' and it was an emotional moment for Alyson who spoke in her VT about growing up lonely, and how the song helped her to learn to love herself. She broke down in tears throughout rehearsal, and the live performance saw the Buffy the Vampire Slayer actress trusting her partner Sasha with a series of lifts that she had yet to perform on the dancefloor, finishing the routine with a smile on her face.
One person in tears after though was Carrie, who thanked Alyson for the storytelling. Billy praised her ability to hold the emotions together, which he said allowed the audience to focus on their feelings towards the dance; the pair received a 33 out of 40.
First 40 of the season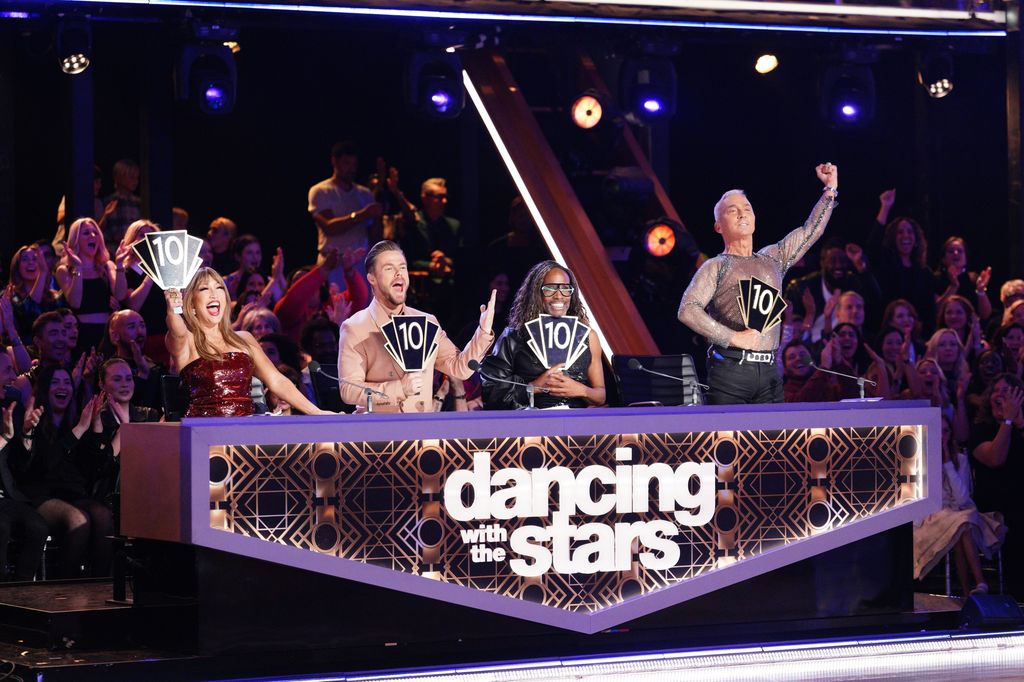 © Christopher Willard
Carrie Ann Inaba, Derek Hough, Billy Porter, and Bruno Tonioli give a 40 on Dancing with the Stars
Doctor Strange actress Xochitl Gomez injured her ankle during her week of rehearsals and admitted that the wardrobe malfunction from the week prior, which led to her receiving lower than usual scores, had humbled her, but she came out with professional dancer Val Chmerkovskiy for a tango to 'I Wanna Dance with Somebody', and received a top score of 40 out of 40, with Billy calling the performance 'magical,' and Bruno branding it "dancing at ts best".
The Brady Bunch actor Barry had also seen his scores falling, and the dancing hopeful received advice from his wife Tina Mahina, a hula dancer, this week as he was performing a rumba with 'Didn't We Almost Have It All?' with his partner Peta Murgatroyd.
He received a standing ovation from the crowds, and head judge Derek Hough praised him for his figure-of-eight hips, while Billy called on him to challenge himself and "do more".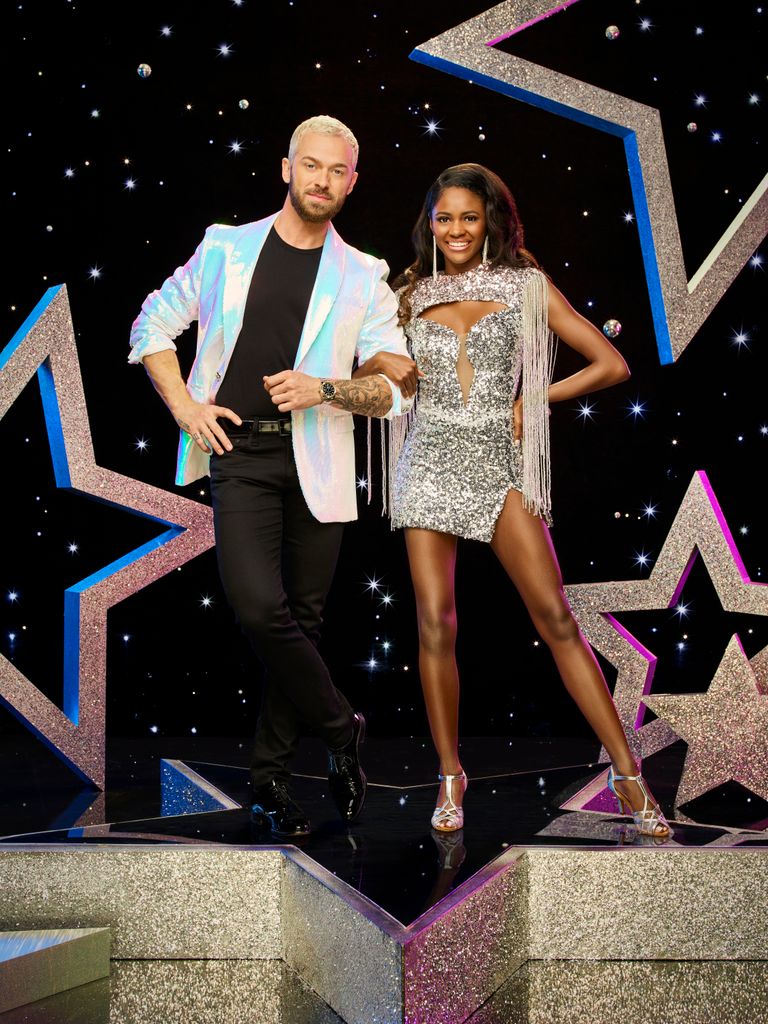 © Andrew Eccles
Artem Chigvintsev and Charity Lawson. (ABC/Andrew Eccles)
The Bachelorette star Charity Lawson and her professional Artem Chigvintsev also danced the Viennese waltz to Whitney's iconic cover of the Dolly Parton song 'I Will Always Love You,' and Charity opened up about her fears of the key change and the need to increase the energy for that big moment.
It wasn't the energy that she needed to worry about though, as the judges offered pointed feedback, calling her "magnificent" but asking for more connection between the body and the emotions, and offering critiques for her hold. The reality star received a 36 out of 40, finding herself third on the leaderboard at the end of the first round.
Vanderpump Rules star Ariana and her partner Pasha closed out the first round, performing a paso doble to 'Queen of the Night," and receiving 39 out of 40. This week Ariana opened up about how her work life has been impacting rehearsals, but it didn't show in the dance, with Carrie praising her ability to attack every dance and Bruno and Derek commending her use of arms and torso "in a way no one else in this competition" is doing.
Dance-off drama
Ariana had received an automatic additional three points for topping the leaderboard last week, and immunity from the dance-off, which began with Harry and Rylee vs. Alyson and Sasha dancing a rumba to 'One Moment in Time'.
The judges praised the inspiring storytelling in both, but Alyson came away with the three points.
The second dance-off saw Jason and Daniella vs. Barry and Peta salsa to 'It's Not Right But It's Okay', and Barry wowed the crowds – and the judges — by ripping his shirt open midway though leading to chants of his name throughout the audience.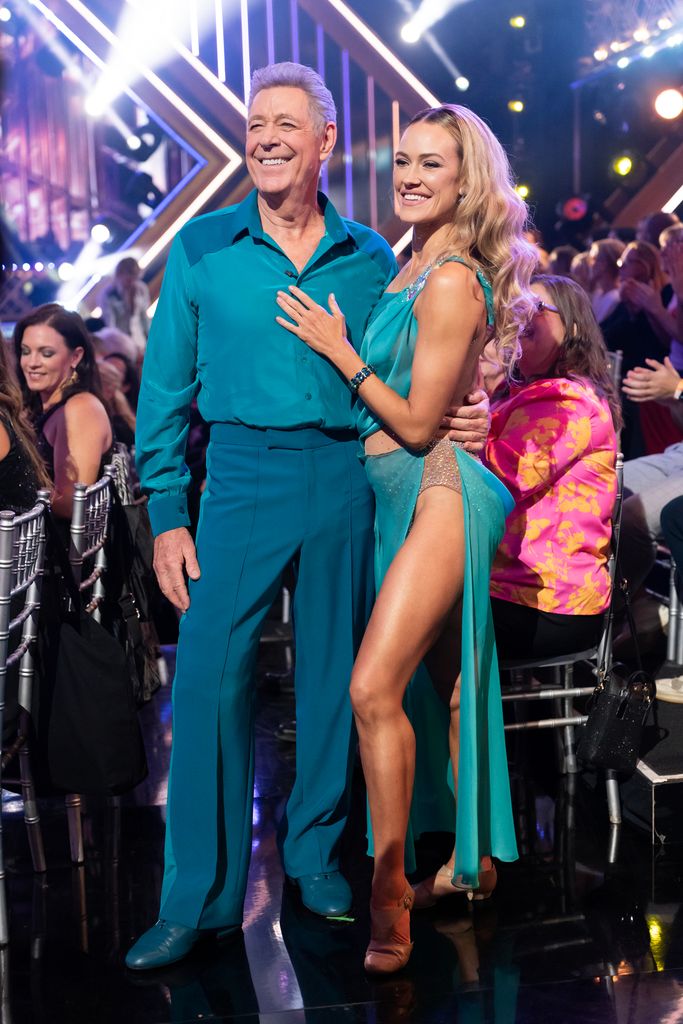 © Christopher Willard
Barry and Peta danced a rumba and a salsa
Derek admitted it would be a tough decision to make but the judges gave the three points to Barry – who proceeded to whip his shirt off in celebration.
Last but not least was Xochitl and Val vs. Charity and Artem who performed a cha-cha to 'So Emotional' and the cha-cha-challenge was strong, as both pairs ended the night with an incredibly strong performance. But the final decision went to Derek, who gave the three points to Charity.
Barry's DWTS exit
But as the night came to an end, the smiles disappeared as hosts Alfonso Ribiero and Julianne had the celebrities and their partners gather on the dancefloor for the results, with Alyson, Ariana, Harry, and Xochitl all safe, and Jason, Charity and Barry left waiting to hear who would be sent home.
It was, of course, Barry whose name was read out — but there was one more major surprise as Taylor Swift appeared for a prerecorded message to tease next week's episode that will see the celebrities dance to their favorite tracks from the singer's 17-year career.
Here's hoping for some deep cuts….
Keep up with the latest celebrity and royal stories
>>> Read full article>>>
Copyright for syndicated content belongs to the linked Source : HelloMagazine – https://www.hellomagazine.com/film/507467/dancing-with-the-stars-recap-emotional-evening-sees-fan-favorite-sent-home-in-tears/