Grilled Lemon Herb Chicken with Roasted Vegetables
By: Sammy Jones
Enjoy the beautiful outdoors with this delightful alfresco dining recipe. grilled lemon herb chicken paired with roasted vegetables.
Ingredients
4 skinless chicken breasts
2 lemons
3 tbsp olive oil
2 tsp minced garlic
1 tbsp fresh thyme leaves, chopped
1 tbsp fresh rosemary leaves, chopped
2 medium zucchinis, sliced
1 red capsicum, sliced
1 red capsicum, sliced
1 red onion, sliced
2 tbsp balsamic glaze
Fresh parsley, to garnish
Salt & pepper, to taste
Method
Preheat grill to medium-high heat.
In a small bowl, combine the juice of 1 lemon, olive oil, minced garlic, thyme, rosemary, salt and pepper. Mix well to create a marinade.
Place the chicken breasts into a shallow dish and pour the marinade over them. Ensure the chicken is evenly coated. Allow to marinate for 30 mins.
Meanwhile, preheat oven to 200°C.
In a large baking dish, combine the sliced zucchinis, capsicum and red onion. Drizzle with olive oil, balsamic glaze, salt and pepper and toss until well coated.
Place the baking dish into the oven for 20-25 mins or until tender and slightly caramelised. Stir occasionally.
Meanwhile, grill the marinated chicken breasts for 6-8 mins per side. Squeeze juice of remaining lemon over the chicken.
Once the chicken is cooked, remove from the grill and set aside for a few mins. Then, slice chicken breasts into thin strips.
On a platter, serve grilled lemon herb chicken alongside the roasted vegetables. Garnish with fresh parsley.
Tip: Don't forget to have some refreshing beverages and a selection of sides or salads to accompany the main dish.
Subscribe
Subscribe to a newsletter to receive latest post and updates
Sammy Jones
We Love
Masala Chai Tea – Organic Merchant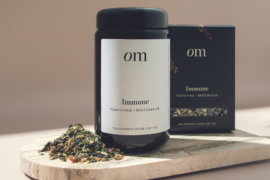 Organic Merchant Immune Tea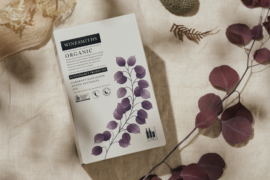 2 Litre Organic Cabernet Sauvignon NV – Winesmiths
Yumi's Traditional Hommus
>>> Read full article>>>
Copyright for syndicated content belongs to the linked Source : Wellbeing – https://www.wellbeing.com.au/recipes/grilled-lemon-herb-chicken-with-roasted-vegetables.html