On Friday, the iconic Bode Museum in Berlin, Germany, shimmered with the presence of Heidi Klum and her daughter Leni, as they attended the illustrious Intimissimi Dinner.
The internationally renowned supermodel Heidi, at 50, seemed to defy age, looking every bit the showstopper in a chic pink lace mini dress.
Standing by her side, Leni, 19, bore a striking resemblance to her mother. The young model is the daughter of Italian mogul Flavio Briatore, 73, but has known the love and guidance of singer Seal, who adopted her when she was five, shortly after Heidi's separation from Flavio.
Heidi's fashion sensibilities were evident as she elevated her elegance with open-toed heels, making her loom tall beside Leni. Not to be overshadowed, Leni showcased her own style with a captivating sheer black dress that flowed down to her ankles.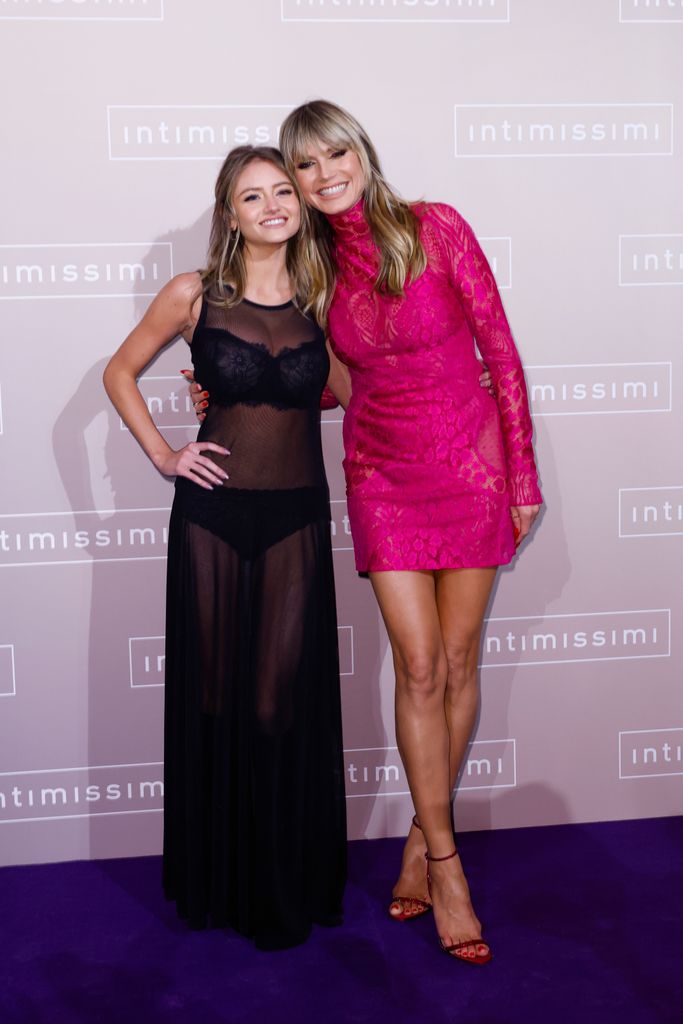 © Franziska Krug
BLeni Klum and Heidi Klum attend the Intimissimi Dinner at Bode Museum
As the two posed on the vibrant purple carpet, their bond was unmistakable. Heidi, with motherly affection, wrapped an arm around Leni, and their shared smiles exuded warmth.
The day offered more glimpses of the close-knit family. Heidi took to social media, posting a photo that featured herself, Leni, and her mother Erna. The three generations of women, each with their distinct charm, bore a striking familial resemblance.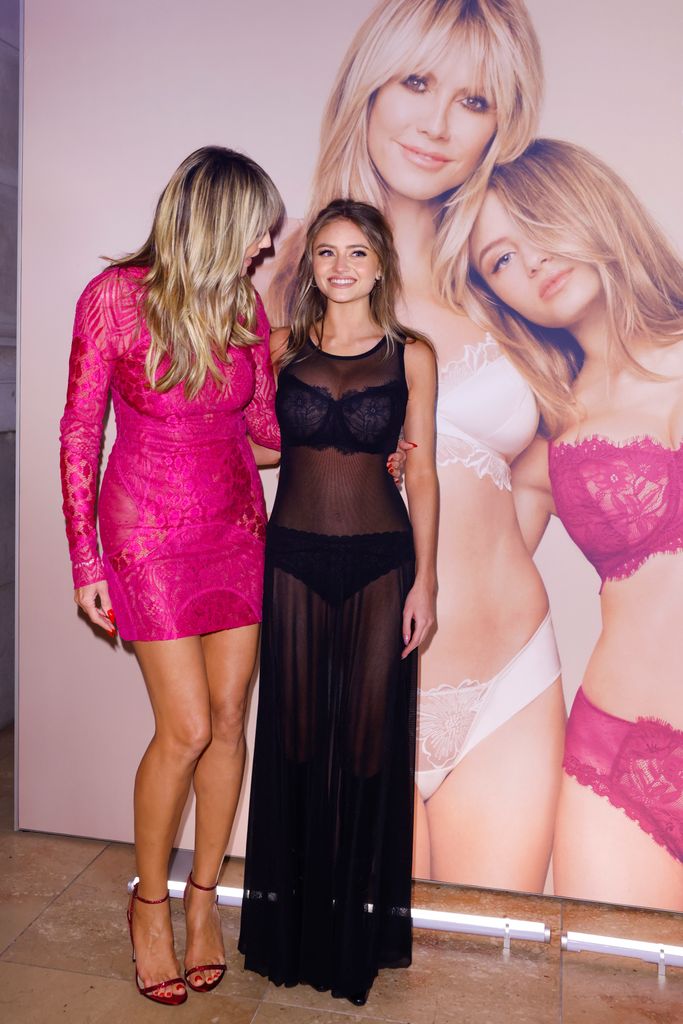 © Franziska Krug
Heidi and Leni turn heads
Erna epitomized grace in a black blazer, coupled with a leopard print top and a sophisticated silver necklace.
As October unfolds, anticipation around Heidi's annual Halloween costume grows. Each year, she stuns fans with her intricate and imaginative costumes.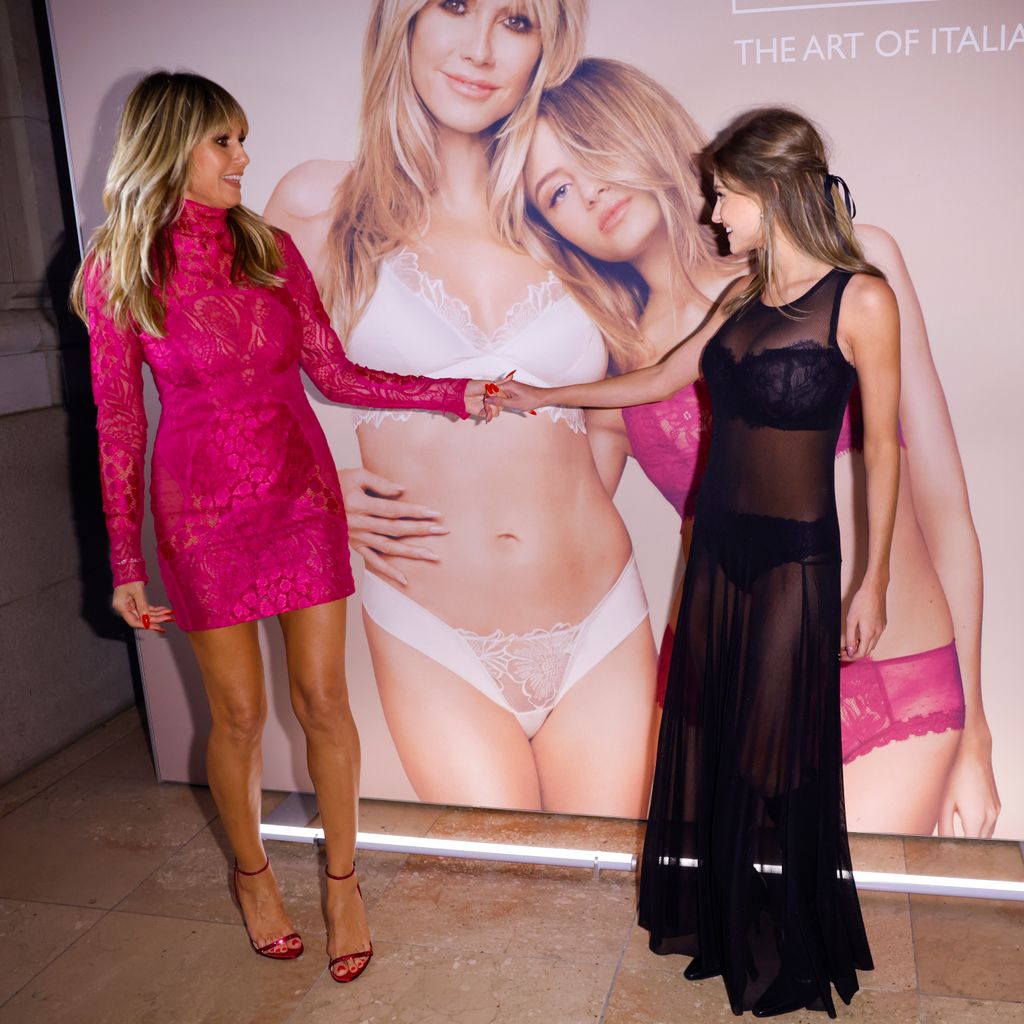 © Franziska Krug
Leni is a model like her mom
Giving a sneak peek into this year's theme, Heidi shared a video of artist Josh Hernandez sketching a spine-chilling poster of her.
The meticulous artwork captured a spooky version of Heidi in orange chalk, hinting at what might be in store. The poster's caption read: "Heidi Klum Halloween… coming soon."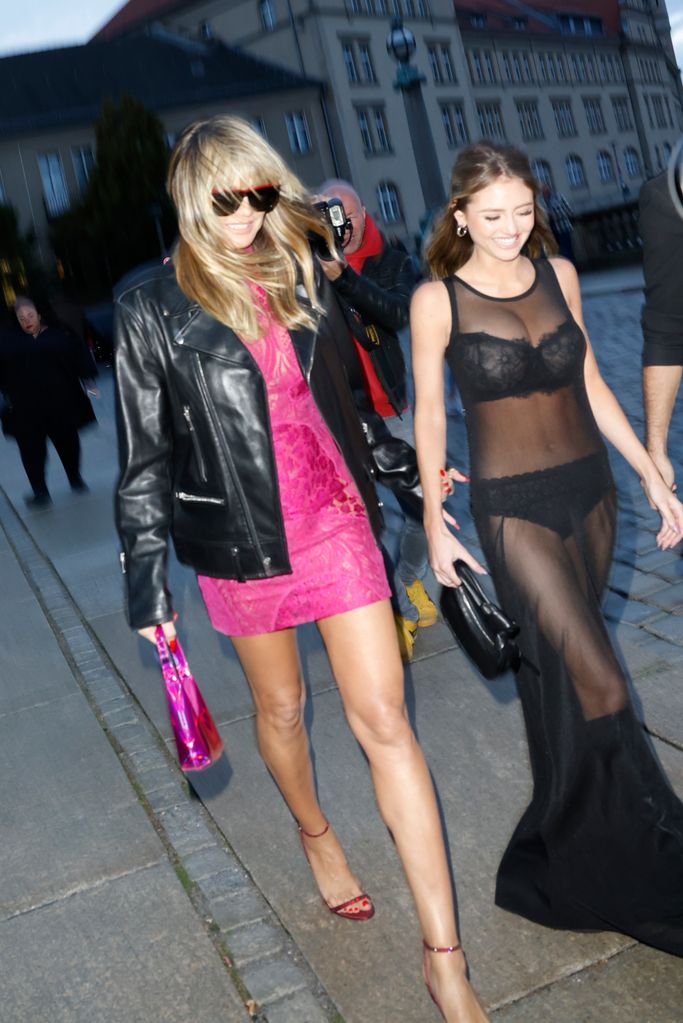 © Franziska Krug
Leni and Heidi looked sensational
True to her teasing nature, Heidi offered no additional information about her Halloween plans, instead punctuating her post with an array of festive emojis and acknowledging Hernandez's talent.
Given Heidi's history of Halloween outfits, this year promises to be as 'extra' as ever. Reflecting on her seven-foot-tall earthworm costume from last year, she commented, "It's going to be extra. It's going to be really extra," during an exclusive interaction with DailyMail.com at the America's Got Talent red carpet.
>>> Read full article>>>
Copyright for syndicated content belongs to the linked Source : HelloMagazine – https://www.hellomagazine.com/fashion/celebrity-style/504190/heidi-klum-and-model-daughter-leni-steal-the-show-in-see-through-frocks-for-red-carpet-appearance/