It looks like Rihanna and A$AP Rocky are loving their life as parents and could possibly be rooting for adding even more to their family.
The musical couple are the parents of sons RZA, 18 months, and Riot Rose, three months, and while they prefer keeping their family life out of the spotlight, the love is quite clear.
During his Puma x F1 unveiling in Las Vegas on Friday, rapper A$AP, 35, sat down with Complex to discuss whether he would want to collaborate with his longtime girlfriend, 35, on more music.
Inside Rihanna's new family life
While the two have only ever gotten together once, for a remix of Rihanna's 2012 track "Cockiness (Love It)," the Grammy-nominated rapper gushed about becoming a parent with her.
"If me and my lady was to collab what could we team up and just [expletive] smash and go crazy on?" he asked at first. "I think we do a real great job at collaborating and making children. I think that's our best creation so far."
He added that there was no better "collaboration" than their two sons and hinted at the fact that they'd love to make their family unit even bigger.
"Nothing's better than that out there," he lovingly said. "Any design…I mean we had a third designer come and help, a ghost designer named God, you know, and shaped everything and we had these beautiful angels. So that's the best collaboration."
A$AP was joined at the F1 Grand Prix in Las Vegas, where Belgian-Dutch racer Max Verstappen emerged victorious, by his girlfriend of three years, shutting down speculation that they were spending time apart in the wake of A$AP's current legal battle.
MORE: Rihanna and A$AP Rocky's private life with two sons amid legal troubles – and their massively different net worths
In a previous interview with British Vogue, in which Rihanna first introduced RZA to the world with a grandiose photoshoot, Rihanna said of life before motherhood: "You literally try to remember it – and there are photos of my life before – but the feeling, the desires, the things that you enjoy, everything, you just don't identify with it because you don't even allow yourself mentally to get that far, because…Because it doesn't matter."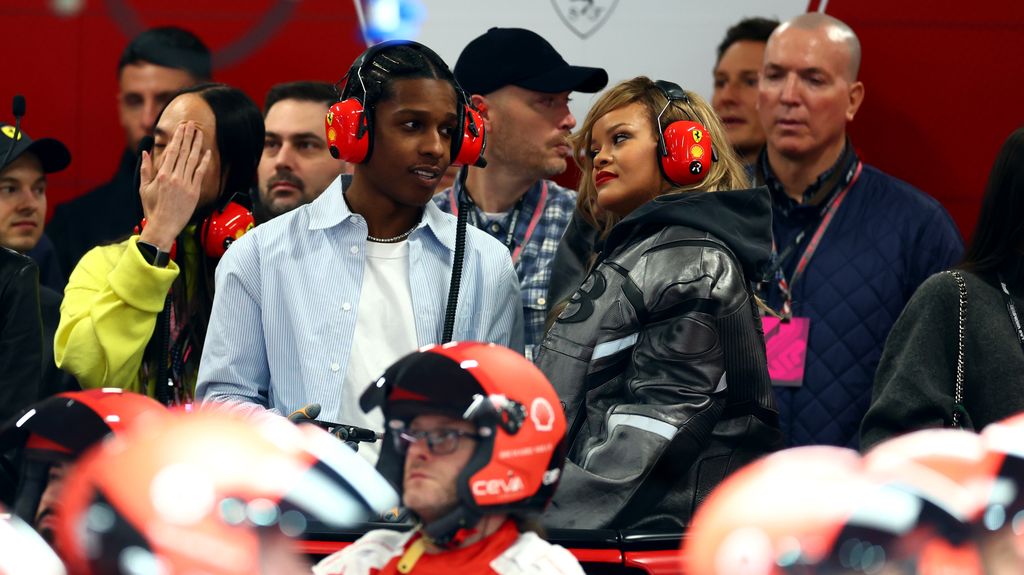 © Getty Images
Rihanna and A$AP were spotted at the F1 Grand Prix in Las Vegas over the weekend
During another interview with the publication following her second pregnancy reveal in February during her viral Super Bowl Halftime Show performance, the "Diamonds" singer once again indicated that she wanted more children. "Listen, I'm down for whatever," she said.
EXCLUSIVE: DWTS' Britt Stewart on making show history, plus Katy Perry, Rihanna revelations
"My wish would be I would like to have more kids but whatever God wants for me, I'm here. I'm open [to whatever baby sex next]. Girl, boy. Whatever."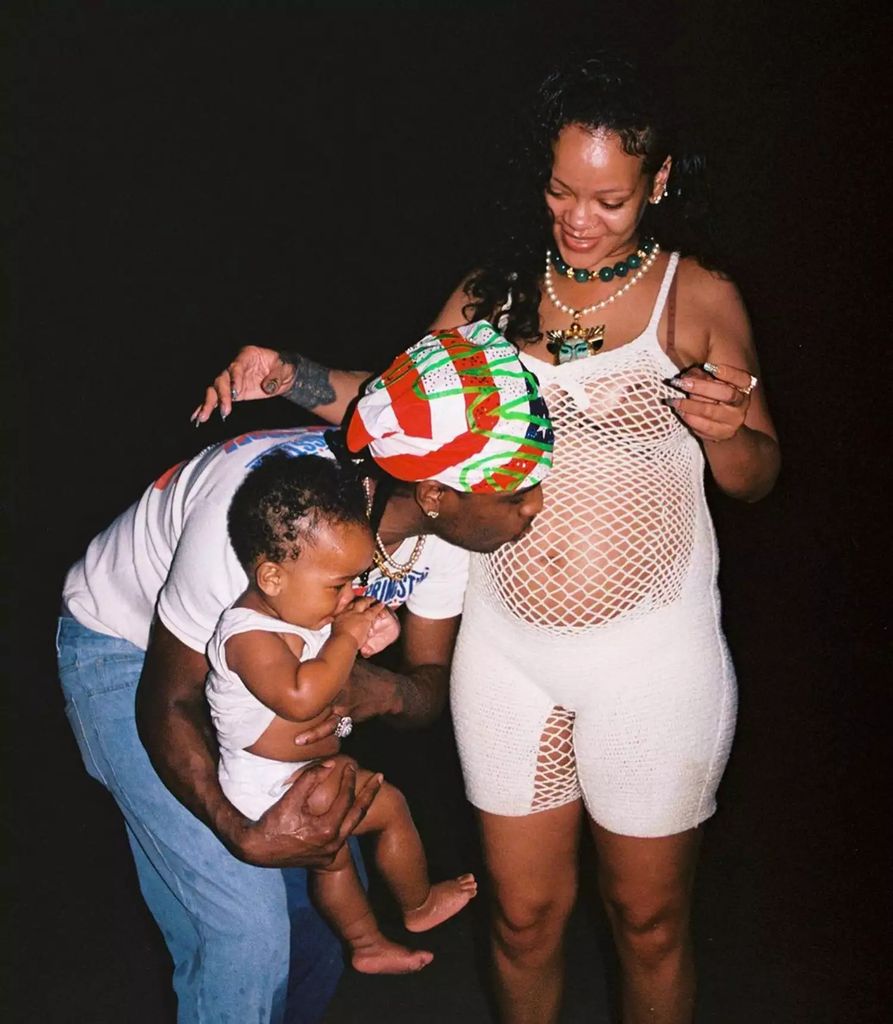 © Instagram
The couple are still open to adding more to their family
Speaking with the publication in September, after Riot Rose was born, she revealed that her own Puma x Fenty collaboration was inspired by her two sons.
SEE: Tour Pregnant Rihanna's new $21m property to raise growing family
"It's a bit of a family reunion. Coming back to Puma as a mom, in a new space, allowed for new perspectives and ideas," she explained.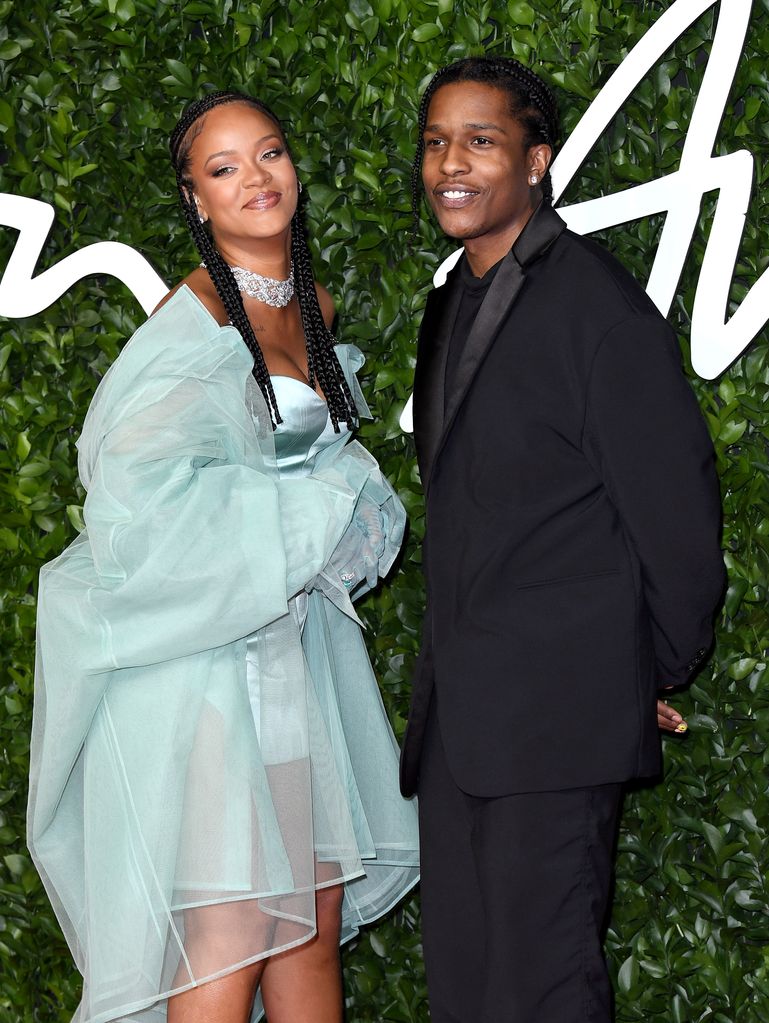 © Getty Images
"I think we do a real great job at collaborating and making children. I think that's our best creation so far."
"This time around, we expanded our creations to kids, 'cause I selfishly want my boys in everything their dad and I wear or design."
Get the lowdown on the biggest, hottest celebrity news, features and profiles coming out of the U.S. Sign up to our HELLO! Hollywood newsletter and get them delivered straight to your inbox.
>>> Read full article>>>
Copyright for syndicated content belongs to the linked Source : HelloMagazine – https://www.hellomagazine.com/healthandbeauty/mother-and-baby/507852/rihanna-asap-rocky-shed-light-baby-number-3-life-with-two-sons/