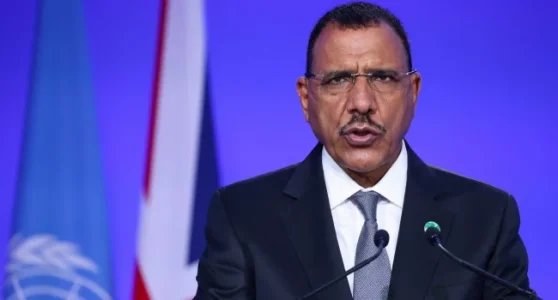 Niger's military junta has escalated tensions by threatening the life of ousted President Mohamed Bazoum if neighboring countries attempt a military intervention to reinstate him. The junta issued this threat during a conversation with a top U.S. diplomat, as reported by The Associated Press. The junta's actions are a response to the Economic Community of West African States (ECOWAS), which declared a "standby force" deployment to restore democracy in Niger after the deadline to restore Bazoum's government expired on Sunday.
The situation in Niger is complex, with the junta's willingness to escalate and the international community's efforts to find a peaceful solution to the leadership crisis. Niger is strategically important in the Sahel region for Western nations seeking to counter jihadi violence linked to groups like al-Qaeda and the Islamic State, which has caused significant instability, displacement, and casualties in the region.
Representatives from ECOWAS recently met in Abuja to discuss their next steps. The President of the ECOWAS Commission, Omar Alieu Touray, reaffirmed the decision to deploy a standby force but acknowledged that the junta is responsible for any hardships caused by the sanctions imposed on Niger.
The threat against Bazoum adds another layer of complexity to the situation, and there are concerns about the junta's rapid escalation since seizing power in July. The international community hopes that the threat could encourage dialogue between the conflicting parties. However, there's also a concern that the junta might take further extreme actions based on their past approach.
ECOWAS has historically struggled to prevent coups within its member states, and Niger's coup is the fourth in the last three years. The bloc faces challenges in imposing sanctions and fostering a peaceful resolution, as support for intervention appears to wane, and there are limitations to the use of force without broader regional cooperation.
As the situation unfolds, the region remains in a fragile state, with the need for a diplomatic solution becoming increasingly urgent to prevent further instability in Niger and the Sahel region.
>>> Read full article>>>
Copyright for syndicated content belongs to the linked Source : NigerianBulletin – https://nigerianbulletin.com/threads/deadly-ultimatum-juntas-chilling-message-to-bazoum-amid-intervention-tensions.473254/