Egyptian University Student Develops 'Egypt Metro' App for Seamless Navigation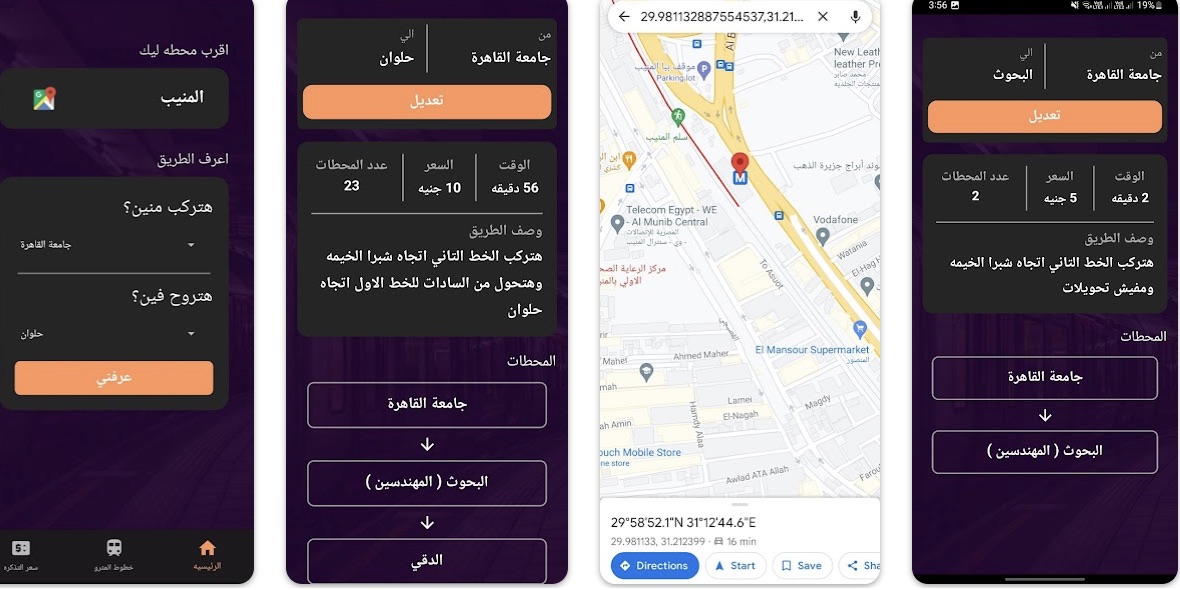 "I would always have trouble navigating the metro lines and would always get lost, and when I found that a lot of people were like me, I thought I would do something to help make things easier," explained Osama Hamdy, creator of the 'Egypt Metro' application on Google Play, to Al-Masry Al-Youm
The idea of 'Egypt Metro' is to help commuters get to their destinations through stress-free metro travel. The app — which is available on Google Play — is user-friendly; commuters only have to input their location and destination, and it will provide them with the best routes, taking into account directions, cost, travel time, and station count. It also helps users find their nearest stations and gives directions through Google Maps.
Hamdy, a 21-year old student at the Faculty of Commerce at Cairo University, initially started by designing a website to help with metro navigation. He decided to develop it into an application so that it is easier to use for commuters. His passion for programming led him to learn the skill through watching educational videos on YouTube.
The app has over 10,000 downloads, and has received praise from its users with a Google Play rating of five stars from over 1500 reviews. In response to a comment on LinkedIn about adding other languages to cater to foreigners, Hamdy said that he is currently working to add English.
The metro in Egypt has been undergoing various changes, with a new metro ticket pricing scheme introduced last February and the opening of new metro lines, such as the stations of the third metro line which is said to reach Imbaba, Rod El-Farag, and the Ring Road.
Despite an increase in metro ticket fares in the last few years, Egyptians continue to depend on the metro as one of the more affordable modes of transportation.
Subscribe to the Egyptian Streets' weekly newsletter! Catch up on the latest news, arts & culture headlines, exclusive features and more stories that matter, delivered straight to your inbox by clicking here.
Subscribe to our newsletter
News
23 September 2023
Farah Rafik
Farah Rafik is a graduate from the American University in Cairo (AUC) with a dual degree in Multimedia Journalism and Political Science. After being an active participant in Model United Nation (MUN) conferences both locally and internationally, Farah discovered her love for writing. When she isn't writing about Arts & Culture for Egyptian Streets, she is busy watching films and shows to review. Writing isn't completed without a coffee or an iced matcha latte in hand—that she regularly spills. She occasionally challenges herself in reading challenges on Goodreads, and can easily read a book a day.
>>> Read full article>>>
Copyright for syndicated content belongs to the linked Source : EgyptianStreets – https://egyptianstreets.com/2023/09/23/egyptian-university-student-develops-egypt-metro-app-for-seamless-navigation/