These Beats Fit Pro are well worth a look for AirPods fans, with great audio quality and a comfortable fit.
Pros
+
Great noise cancellation
+
Snug fit
+
USB-C charging
Cons
–
Controls can be fiddly
Why you can trust Live Science
Our expert reviewers spend hours testing and comparing products and services so you can choose the best ones for you. Find out more about how we test.
When looking for the best running headphones, it's often easy to discount the AirPods thanks to their slippery shell and less-than-ideal fit.
The Beats Fit Pro, on the other hand, are essentially AirPods for working out – they look great, sound great, and feel great (for the most part).
It's perhaps no surprise since Apple has been pushing AirPods functionality to its Beats line for years, but if you've ever turned (understandably) turned your nose up at the idea of using Beats for your audio fix, we're pleased to report that they've come a long way.
Key Specs
Connectivity: Bluetooth
Driver Size: 9.5mm
Battery Life: 6-hour battery life per earbud, 24 hours with case
Charge Time: Around 90 mins charge time (including case)
Includes: Earbuds, Charging Case, Ear tips, Charging Cable (USB-C – USB-C)
Successors to the great PowerBeats Pro, the Beats Fit Pro justify the price jump from their siblings with noise cancellation and much better battery life – plus a much smaller case that's easy to slip into your pocket.
There are some foibles; the controls can feel a little awkward mid-run when you jam the Beats Fit Pro deeper into your ears, and a lot of the features will skip Android users. Still, if you've got an iPhone and need some workout earbuds, the Beats Fit Pro should be your first port of call.
Treblab X3 Pro tested by Live Science writer Lloyd Coombes (Image credit: Lloyd Coombes)
Beats Fit Pro: How we tested
We tested the Beats Fit Pro in a variety of situations, running from working at a desk with noise cancellation on and off, on a flight, and, naturally, during workouts.
That included long walks, running outdoors and on a treadmill, and completing weights sessions with a bench to test their fit while lying down.
Beats Fit Pro: Functionality
The Beats Fit Pro's functionality will be instantly recognizable to anyone who's used AirPods. Pop them in your ears, and your iPhone will automatically switch playback to them, and removing one or both will pause your audio.
Once you're done, you can put them back into the charging case to juice them up again, and it's a big step up from the bulky PowerBeats Pro case. It also charges via USB-C, something even AirPods Pro haven't switched to as yet.
They'll be fine in the rain, too, with an IPX4 rating that makes them ideal for sweat, too.
(Image credit: Lloyd Coombes)
Beats Fit Pro: Set-up and design
That AirPods comparison holds up with a setup that's incredibly simple, too. Open the case near your iPhone, and you'll be prompted to connect, and doing so will connect the Beats Fit Pro to not only your iPhone, but any other devices logged into your Apple ID.
That means you can instantly switch between Mac, iPad, and even Apple Watch, and while we've found that switching a little inconsistent in the past, Apple is continuing to refine it.
Design-wise, the Beats Fit Pro drop the PowerBeats' ear hooks in favor of a silicone tip that goes into the inside of your ear. While it takes a little time to get used to, and gets a little less comfortable after a few hours, it keeps the overall shape much smaller – helping it fit into that tiny case.
We'll come to fit shortly, but for now we'll say that they've not fallen out of our ears as yet.
There are multiple color variations, too. We have the Sage Gray, but there's Coral Pink, Volt Yellow, Tidal Blue, Stone Purple, Beats White and Beats Black options, too.
Beats Fit Pro: Controls
If you've used any of Apple/Beats' recent offerings, controls are simple enough to get your head around – press either pod to pause playback (or remove one from your ear), double tap to skip a song, or press three times to go back.
You can answer and reject calls, too, and holding down the button triggers noise cancellation (or turns it off). It's that last one that can make things a little less comfortable, though – because holding your fingertip on the button can, essentially, make it feel like you're pushing it deeper into your ear.
It's just for a split second, but even after months of use, it still feels a little odd to push it deeper into the ear. You can trigger all of this functionality on your phone, too, if that's preferable.
(Image credit: Lloyd Coombes)
Beats Fit Pro: Fit
If you're expecting to have the Beats Fit Pro in your ears for a long period of time, we've got good news – they're pretty comfortable for a range of ear shapes and sizes.
In the box are three options for eartips, and each is easy to switch. You may find you need tips of different sizes on each side, but Apple's own ear fit test within iOS makes it easy to check.
We will concede, however, that after a couple of hours or so, particularly when sat still, we preferred the tip-less AirPods Pro. While the Beats Fit Pro aren't likely to fall out, we'd still opt for AirPods Pro if you're just sitting around.
Beats Fit Pro: Sound quality
Running earbuds often feel durable and lightweight, but drop the ball on audio quality. While Beats are still a little heavier on the bass than their AirPod siblings, you may find that a positive for your workouts.
Switching between rap and the heavy end of the rock spectrum, we found the bass actually helped create a natural way of blocking out outside noise – even without noise cancellation on.
When it comes to noise cancellation, the Beats Fit Pro do it well, with transparency mode available so you can let in key sound from the outside world, as well as full noise cancellation which works well – particularly on a flight.
If you're an Apple Music subscriber, you can use Spatial Audio, too, but even just playing Spotify playlists off of an Apple Watch, the audio quality here is more than good enough for all but the most discerning audiophiles.
Beats Fit Pro: Performance
We've been using the Beats Fit Pro for months, and with the charging case handy, it can often be weeks without needing to charge them.
A half-hour run here and there means the battery never really drains down, meaning they're ideal for quick bursts. Each bud offers 6 hours of charge, so you may need a little more juice for a marathon, but when it comes to charging the case, it at least offers USB-C for more convenient charging.
In fact, you can charge them fully within around 90 minutes, so they're easy to power up and be ready when you are.
Should you buy Beats Fit Pros
If you're fed up with your AirPods slipping out of your ears, the Beats Fit Pro are as close to an instant buy as you can get.
If you're on Android, however, you may find something like the Bose QuietComfort earbuds are more appropriate.
Beats Fit Pro: User reviews
Many Amazon reviewers have noted just how much of an improvement the Beats Fit Pros' audio quality is from many of the product lines' prior entries, while others have suggested they're not quite comfortable enough for their tastes.
Others have suggested that there are more affordable options out there.
Beats Fit Pro: If this product isn't for you
If you're keen on similar functionality but aren't looking to run or work out, the AirPods Pro are a great pick.
PowerBeats Pro are cheaper, but they lack noise cancellation.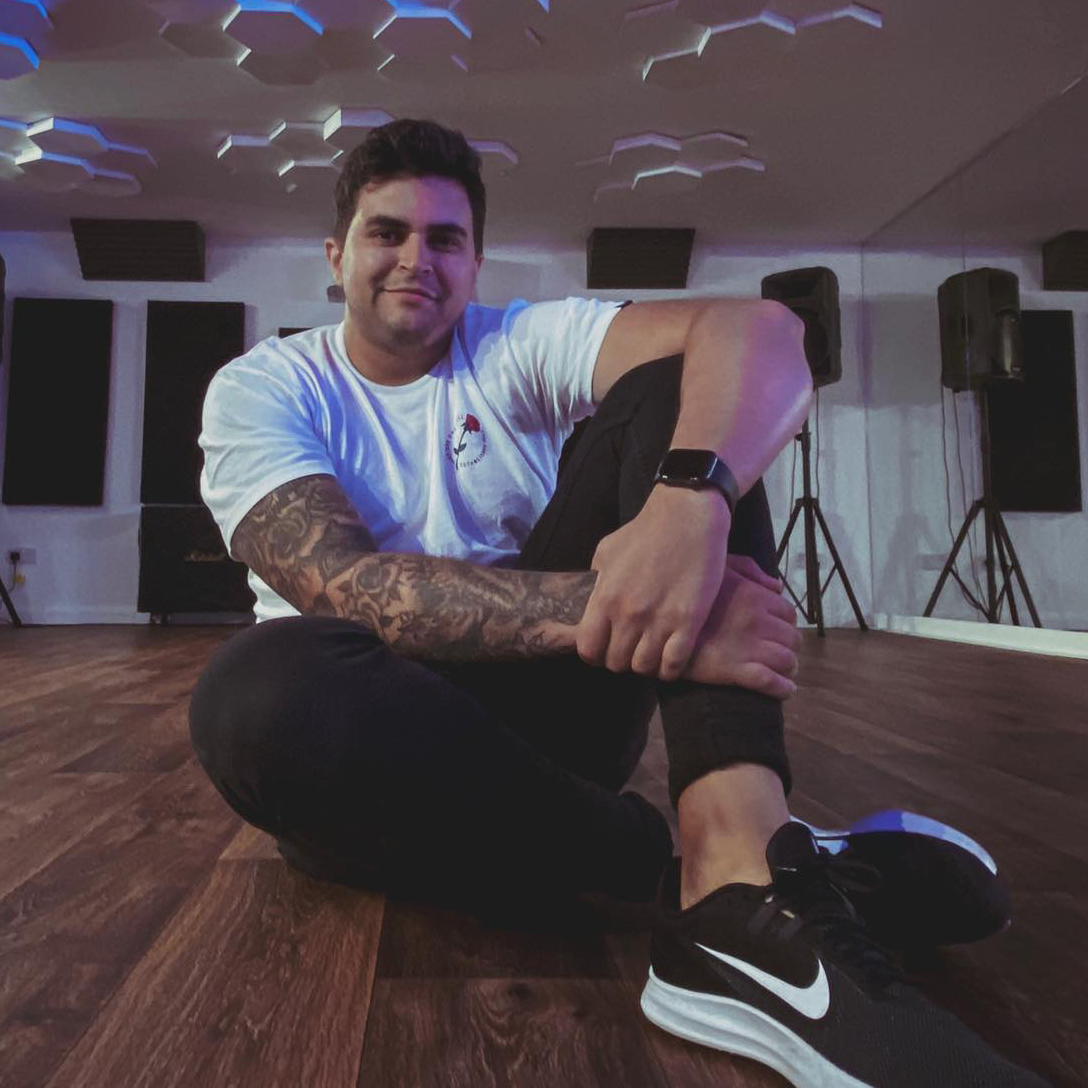 Lloyd Coombes freelance tech and fitness writer for Live Science. He's an expert in all things Apple as well as in computer and gaming tech, with previous works published on TopTenReviews, Space.com, Dexerto and TechRadar. You'll find him regularly testing the latest MacBook or iPhone, but he spends most of his time writing about video games as Editor in Chief at GGRecon.com. He also covers board games and virtual reality, just to round out the nerdy pursuits.
>>> Read full article>>>
Copyright for syndicated content belongs to the linked Source : Live Science – https://www.livescience.com/technology/beats-fit-pro-review