Say what you will about the Netflix release slate for September, but the last couple of weeks — as well as the content that's set to hit the streaming giant in the coming days — still represents a vast improvement over the month of August, which was quite a dry period as far as new releases go. This month has already given us everything from Is She the Wolf? (a super-addictive Japanese reality show that I wish more of you would watch) to docuseries like Spy Ops and great third-party titles like HBO's Band of Brothers. And still more great content is right around the corner.
Tech. Entertainment. Science. Your inbox.
Sign up for the most interesting tech & entertainment news out there.
By signing up, I agree to the Terms of Use and have reviewed the Privacy Notice.
We've highlighted five such titles below to consider adding to your own watch list over the next several days. As always, our latest week-ahead Netflix snapshot is part of a broader mix of Netflix coverage that's intended to help you figure out what to watch next, other examples of which include:
The 90 best shows on Netflix
5 of Netflix's grittiest, must-watch crime series that I can't recommend enough
The most-watched movies of all time on Netflix
Sex Education Season 4: "This was the right time to graduate"
The randy trailer for this first new Netflix release — the fourth and final season of Sex Education — has already teased us with a lascivious look and at all the drama and, of course, hanky-panky, coming in the eight-episode season. Maeve, for example, is shown biting her lip and sexting the horny, neurotic Otis, who then proceeds to respond to her "Your turn, dickhead" text with frantic preparations before maybe sending one of his own.
Ncuti Gatwa as Eric Effiong in "Sex Education." Image source: Samuel Taylor/Netflix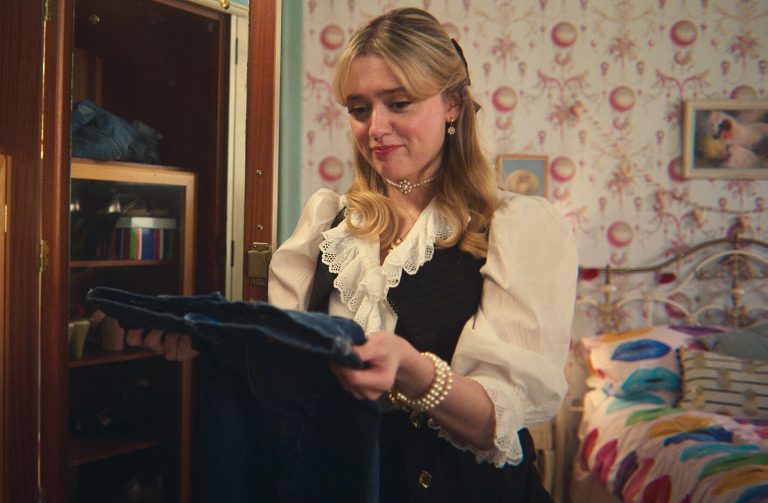 Aimee Lou Wood as Aimee Gibbs. Image source: Netflix
So much has changed in the Sex Education story following the closure of Moordale Secondary and with Eric and Otis now off to start their lives at Cavendish Sixth Form College. Otis has normal jitters regarding his clinic and getting it up and running, while Eric is hoping they can just avoid being regarded as losers. Meanwhile, what greets them at their new college is a whole new world they weren't prepared for. For a start, there's daily yoga in a communal garden, students who are popular because of their kindness, and a strong sustainability vibe.
Maeve, meanwhile, is a student at Wallace University, living her dream and being taught by cult author Thomas Molloy (while Otis still pines for her). "A lot has happened since our first writers' room in 2017," Laurie Nunn, the creator, lead writer, and executive producer of Sex Education, wrote in an open letter to fans about the show — which Rotten Tomatoes user voted as one of the most anticipated of September.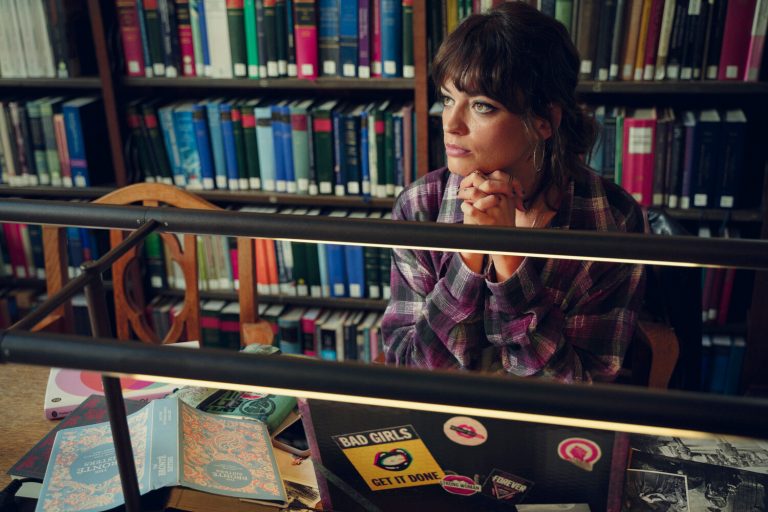 Emma Mackey as Maeve Wiley. Image source: Samuel Taylor/Netflix
She added that, back then, the writers spent a month in a cramped office above a sex shop, talking about what it felt like to go through puberty. "The painful awkwardness, first crushes, and big, big feelings."
"We wanted to make a show that would answer some of the questions we all used to have about love, sex, friendship, and our bodies. Something that would have helped our inner teenagers feel a little less alone. It's been overwhelming seeing how the show has connected with people around the world, and we hope it's made some of you feel a little less alone, too." Release date: Sept. 21.
A new season of an NBC fan-favorite comes to Netflix
This next release, meanwhile, is not a Netflix original, but we're including New Amsterdam here anyway because the series has already proven to be a huge third-party hit on Netflix — and now its fifth and final season is about to hit the streamer.
NBC's medical drama took its final bow in January, and by February or so, the show (with four seasons available to stream on Netflix) had blown past other major Netflix hits at the time like Wednesday and Ginny & Georgia — rocketing all the way to the #1 spot on the streamer. And now Season 5 of New Amsterdam, adapted from the book Twelve Patients: Life and Death at Bellevue Hospital by Eric Manheimer, is arriving on Netflix in just a matter of days.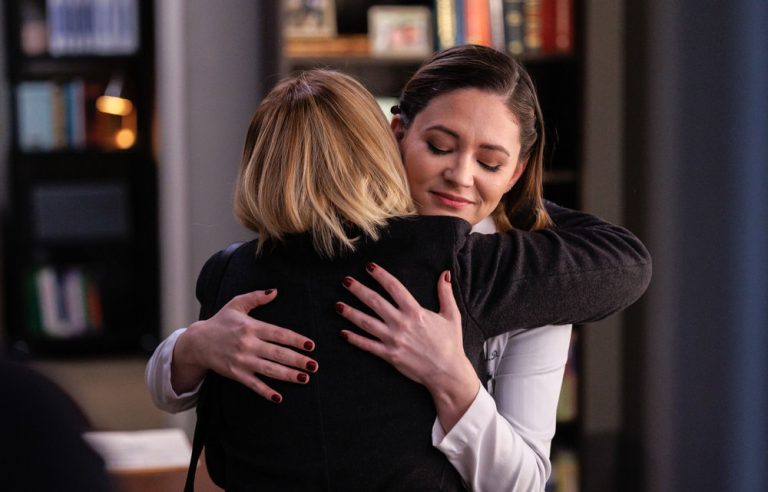 Sandra Mae Frank as Dr. Elizabeth Wilder in "New Amsterdam." Image source: Peter Kramer/NBC
This is a seriously addictive drama, and it's built around the character of Dr. Max Goodwin (played by Ryan Eggold). He's a new maverick director at the fictional New York City hospital New Amsterdam that's described as, in the context of the show, one of the oldest in the US. It's actually based on the real-life Bellevue Hospital in NYC, the website of which explains: "We trace our roots back to 1736 when a six-bed infirmary opened on the second floor of the New York City Almshouse. This was just four years after the birth of George Washington and 40 years before the signing of the Declaration of Independence."
The show sort of feels like an alternative to Grey's Anatomy, which probably won't be back until 2024 because of the Hollywood strikes. In New Amsterdam, Eggold's character is an independent-minded doctor who wants to do more than the country's current broken healthcare system allows. In Season 3, for example, he has to balance his zeal and "How can I help?" optimism with the challenge of confronting the pandemic — and the inequalities in the US healthcare system that the pandemic magnified.
"That show New Amsterdam on Netflix has me in a chokehold," one Twitter user raved about the show. "It's 2am and I'm here fighting my sleep trying to watch another episode." Season 5 release date: Sept. 20.
Love is Blind Season 5 + more Netflix new releases
Love is Blind Season 5: As for what other Netflix releases are coming over the next several days, the Love is Blind reality show juggernaut certainly shows no signs of slowing down.
The show's gimmick, by now, is pretty well-known — even to those who don't watch the show. To test whether love truly is blind, the show forces participants to "meet" each other sight unseen, forcing them to make connections without knowing what the person they're interested in looks like. And for a variety of reasons, it feels like the show's ascendance has come at the expense of another once-dominant reality show property that's increasingly turned off its own fans over the same period: NBC's The Bachelor.
Image source: Netflix
"When the show comes out," Love is Blind fan Katie Snyder told me recently, "it feels like EVERYONE on my IG feed is watching it, and I have to watch as soon as it airs so I don't miss anything and/or see spoilers online. I love to see everyone's different takes on who their favorite couple is and who we are all rooting for." A sentiment that it feels like fewer and fewer members of Bachelor Nation are espousing these days. Meanwhile, here's the Love is Blind Season 5 release schedule:
Sept 22: Episodes 1-4
Sept 29: Episodes 5-7
Oct 6: Episodes 8-9
Oct 13: Episode 10
The Saint of Second Chances: The Netflix documentary fans among you (like me) might want to add this next new release to your watch list, about a family that has a bit of notoriety connected to professional baseball.
You can read more right here about this as well as a few other Netflix documentaries worth checking out — but as for a quick summary, the Veeck family, including patriarch Hall of Fame baseball owner Bill Veeck, was known for introducing fun yet non-baseball elements at games, including things like theme nights and giveaways. Veeck's son Mike, who grew up in his father's shadow, led all that to come to a sudden stop and was responsible for blowing up his father's career.
The Saint of Second Chances tells the story of how that came about, and what happened next. Release date: Sept. 19.
El Conde: Finally, we teased this next Netflix release last week, and it's now available to stream. El Conde, from director Pablo Larrain, is a strange black comedy of a horror movie — strange, in the sense that it brings a slightly silly tone to a story about a real-life dictator, Augusto Pinochet.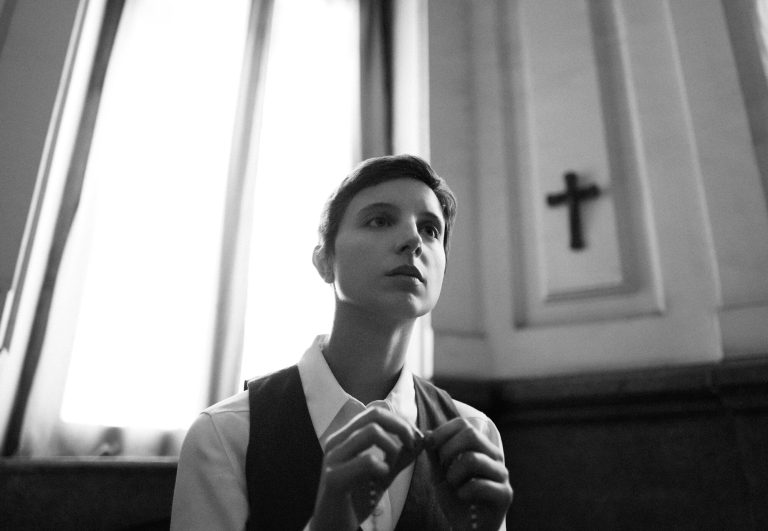 Paula Luchsinger as Teresita in "El Conde." Image source: Pablo Larraín/Netflix
Shot on location in Chile with evocative black-and-white cinematography, Pinochet is presented here as a needy yet immortal vampire who decides that, after 250 years, he's tired of eternal life. At the same time, he gets fussy when people suggest that he was a thief in life (as opposed to, you know, just a murderer). The vampiric Pinochet is shown haunting the ruins of a mansion along with his wife Lucia and his long-suffering butler. He's been feasting on the blood of victims since the French Revolution, but now he's consumed by a thought that terrifies him — that the world will remember him as a tyrannical abuser of human rights. And also (horror!) as a thief.
He decides to stop slurping on human blood … until his greedy children arrive, and he has another change of heart. "I have spent years imagining Pinochet as a vampire, as a being that never stops circulating through history, both in our imagination and nightmares," Larrain said in a Netflix interview. "Vampires do not die, they do not disappear, nor do the crimes and thefts of a dictator who never faced true justice." Not streaming.
>>> Read full article>>>
Copyright for syndicated content belongs to the linked Source : BGR – https://bgr.com/entertainment/netflix-new-releases-5-of-the-biggest-titles-coming-next-week/