Leon Chevalier, the PTO World #11 and impressive winner of Sunday's IRONMAN Cozumel, believes a revolving IRONMAN World Championship can only be a good thing for the sport.
Chevalier, who along with current IRONMAN World Champion Sam Laidlow is the only male athlete to finish in the top 8 at the last three IMWC, has raced the at the crown jewel of the sport in St George, Kona and Nice so far in his career.
Sharing his thoughts with TRI247 on why rotating venues is a good idea, Chevalier takes inspiration from pro cycling and argues that whilst different courses favour different horses, a multiple time winner would go down as a true triathlon great.
"I would love to see the World Champs keep changing venues"
Expanding on his justification for different hosts, Chevalier draws on his own experiences at the last three IRONMAN World Championships, which have all been in different places and explains the excitement this brings.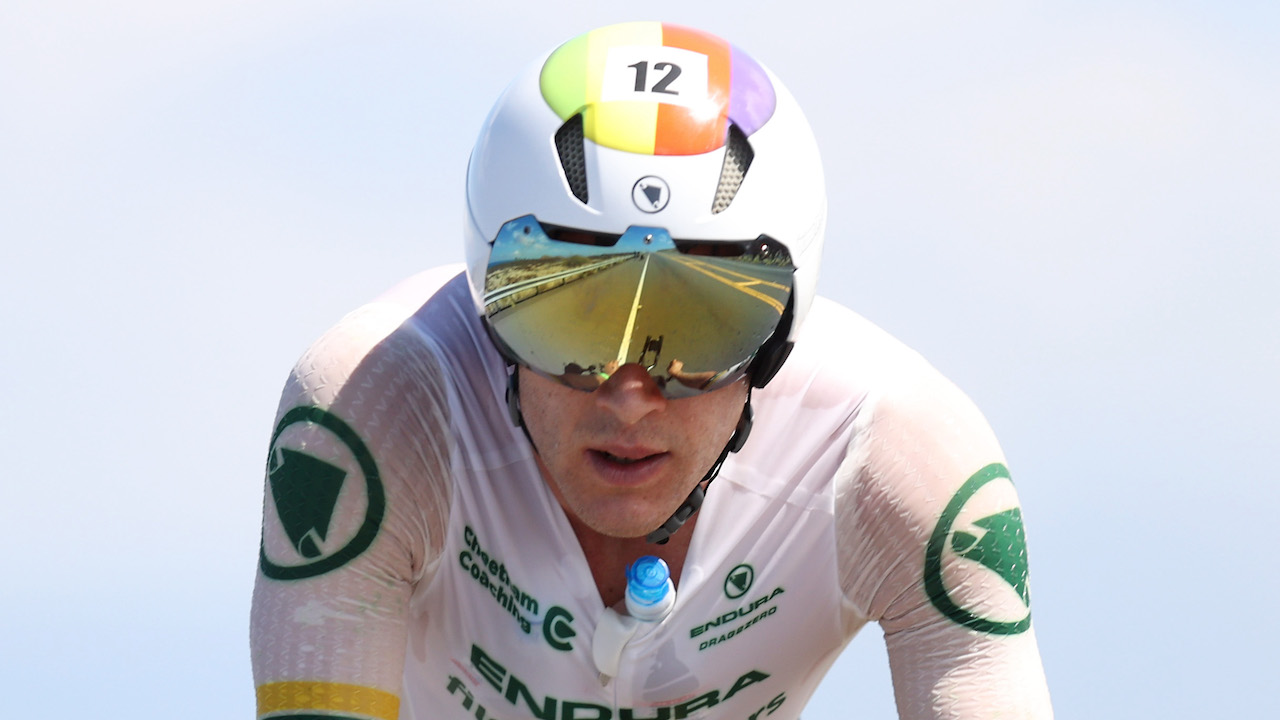 (Photo by Ezra Shaw/Getty Images for IRONMAN)
"For the World Champs now, I have raced three in different locations and I really enjoy the variety. I have been doing triathlon for 10-11 years now, but I have only been doing it seriously for a few years and I have been a great fan of sports like cycling.
"Just seeing how when they announce the following World Champs and how different people will be favourites is so exciting. You get to see how different people are going to be racing and when one person can win in a number of different locations, they go down as one of the greats of cycling.
"I would love to see the World Champs keep changing venues, but at the same time, having gone to Kona and got a good result, I wasn't satisfied with the outcome in the end and next year is an opportunity to do better.
"There is an element of the same venue allowing you to compare yourself to previous years and previous athletes who have been doing the sport for many years. However, at the end of the day, you only become World Champion if you beat everybody who has shown up on the start line, regardless of where it is."
Nice a "refreshing" change of pace from Kona
Having finished fifth at the most recent IRONMAN World Championships in front of a home crowd, it's easy to see why Chevalier would be a fan of the new venue. However, on top of the great memories from race day, the Frenchman says he fondly recalls the experience from September due to a number of other factors.
"I felt Nice was an amazing venue, a great course and one that was really challenging. In terms of atmosphere, there were loads and loads of people, with lots of my family able to travel out to support because it was much more convenient for them."
"On top of that, I think a lot of European triathletes who follow IRONMAN wanted to travel out and watch the race in person, just because they could and that made it a very different experience to Kona, which was great.
"Because Nice is such a big city, it didn't feel like everything had to revolve around the race which was refreshing too and a bit less intense."
>>> Read full article>>>
Copyright for syndicated content belongs to the linked Source : Tri247 – https://www.tri247.com/triathlon-news/elite/leon-chevalier-ironman-world-championship-revolving-good-sport?utm_source=rss&utm_medium=rss&utm_campaign=leon-chevalier-ironman-world-championship-revolving-good-sport