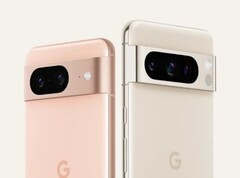 The Google Pixel 8 series launches om October 4. (Source: Google)
Ahead of its scheduled October 4 debut, Google's upcoming Pixel 8 Pro flagship phone has now surfaced on Geekbench. As is typical with the Tensor lineup, CPU performance lags behind the competition, but still manages to perform about 20% better than last year's model.
Google will launch the Pixel 8, Pixel 8 Pro, and Pixel Watch 2 on October 4. The two smartphones will debut as the company's latest premium offerings and will be powered by its third-gen Tensor chipset. Sadly, though, it appears the Tensor G3 will continue on a path of disappointing performance, in light of new, leaked benchmarks.
Ahead of the Pixel 8 series launch event, the flagship Pixel 8 Pro has now been spotted on Geekbench, posting numbers that lag behind the competition. The leaked image confirms the device was tested on Geekbench 6.2, delivering a single-core score of 1,760, and a multi-core score of 4,442. Not terrible, but still quite a ways behind its peers.
The Snapdragon 8 Gen 2, going by our database, records a single-core average score of 1,976 on the same test, for example. In the multi-core test, the current Qualcomm flagship chipset delivers an average score of 5,149. In fact, it appears the Pixel 8 Pro and its Tensor G3 barely match last year's Snapdragon 8+ Gen 1 in performance. That's consistent with Google's previous Tensor chipsets in any case. Offering last-gen performance, that is. For what it's worth, however, the Pixel 8 Pro looks to offer about a 20% CPU performance upgrade over the Pixel 7 Pro, and that's mostly what matters to fans of the series.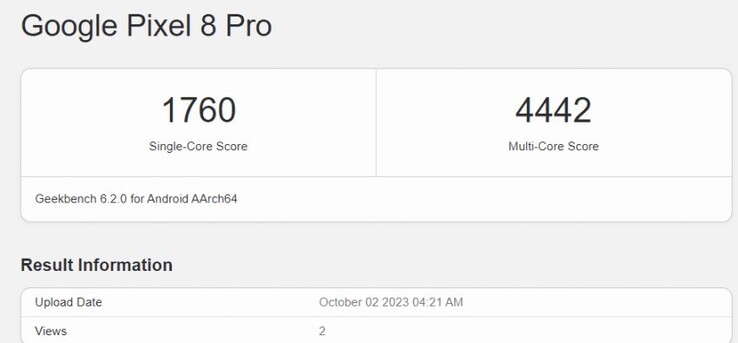 Ricci Rox – Senior Tech Writer – 2634 articles published on Notebookcheck since 2017
I like tech, simple as. Half the time, you can catch me writing snarky sales copy. The rest of the time, I'm either keeping readers abreast with the latest happenings in the mobile tech world or watching football. I worked as both a journo and freelance content writer for a couple of years before joining the Notebookcheck team in 2017. Feel free to shoot me some questions on Twitter or Reddit if it so tickles thine fancy.
Ricci Rox, 2023-10- 2 (Update: 2023-10- 2)
>>> Read full article>>>
Copyright for syndicated content belongs to the linked Source : NotebookCheck – https://www.notebookcheck.net/Google-Pixel-8-Pro-and-Tensor-G3-appear-on-Geekbench-ahead-of-launch-with-disappointing-CPU-scores.756901.0.html