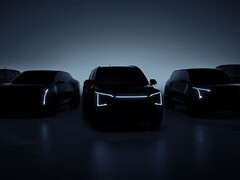 Kia has announced that it will unveil two new concept EVs at an event in October. (Image source: Kia)
Kia has announced that it will unveil two new concept vehicles at its EV Day event this October. The concept EVs are expected to be the EV3 crossover and the EV4 saloon. The company will also use the event, expected to become an annual tradition, to provide more details on the recently revealed EV5.
Kia has teased the reveal of two new concept EVs, expected to happen at an event next week. The company's EV Day will take place in Korea on October 12; Kia has suggested it wants to make this an annual event. The brand will use the occasion to discuss "three new small- to medium-sized electric models".
Further details on the EV5, launched at the Chengdu Motor Show earlier this year, will be provided alongside the two new concepts at EV Day. A teaser image (below) shows five vehicles: the furthest left is the EV6 GT, the EV5 is in the middle, and the EV9 is the last model on the right. The car sat between the EV5 and the EV9 is considered the EV3 concept, a crossover vehicle that could be launched in 2024 or 2025. The image shows the new model to have a headlight design similar to the EV5, though it lacks the central lightbar.
The second concept car in the image is a saloon, a model which looks designed to rival the Tesla Model 3. The name of this new EV remains to be seen; several sources claim it will be the EV4, though contrary rumors suggest that the EV4 is an SUV. The company will also use the event to announce a more comprehensive vision for its EV line-up and overall strategy for battery-powered vehicles.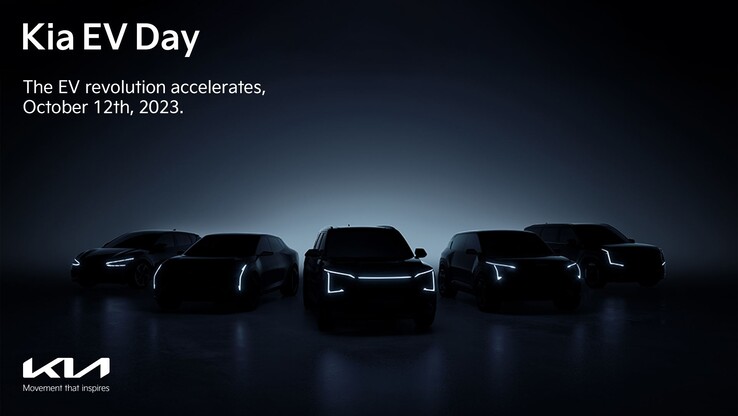 A teaser image for Kia EV Day 2023. (Image source: Kia)

Polly Allcock – Tech Writer – 1681 articles published on Notebookcheck since 2021
I've been interested in technology for as long as I can remember. From a young age, I have loved gadgets and understanding how things work. Since graduating, I have worked for several technology companies across FinTech, AdTech and Robotics.
Polly Allcock, 2023-10- 5 (Update: 2023-10- 5)
>>> Read full article>>>
Copyright for syndicated content belongs to the linked Source : NotebookCheck – https://www.notebookcheck.net/Kia-expected-to-unveil-EV3-and-EV4-concepts-at-new-EV-Day-event.757542.0.html