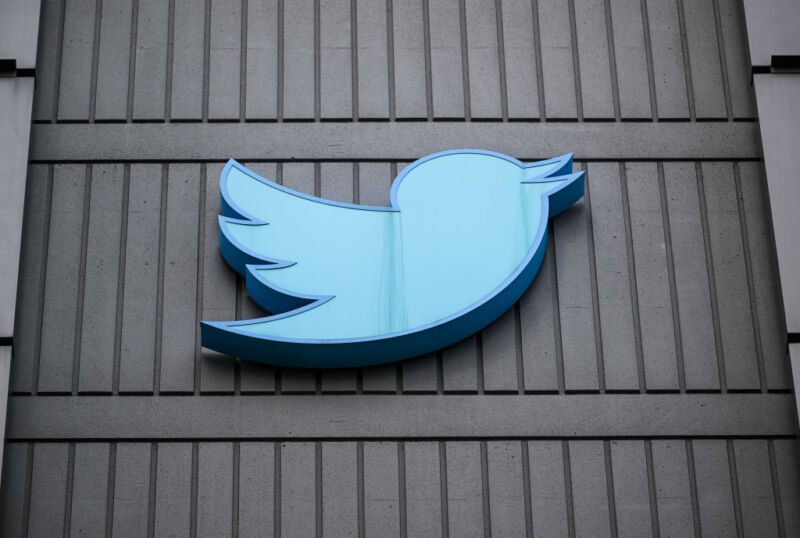 Elon Musk is having another garage sale, this time dumping all of the leftover junk around X headquarters that belongs to the former Twitter brand.
The auction currently includes more than 600 items, including neon signs flashing the Twitter bird, a giant hashtag, and the @ icon. It also features branded furniture like a Twitter bird wooden coffee table and a bird cage hanging sofa swing.
Twitter fans feeling nostalgic amid Musk's rebrand of the social platform will have plenty of time to peruse the items. The auction is scheduled to start September 12 and run through September 14.
Like Twitter's last auction at the beginning of this year, this new auction is mostly just a bunch of office furniture and electronics that X seemingly has no use for anymore. It also includes the "Twitter Essentials" 24-record collection and record player, suggesting that tweeting little birds aren't the only things being silenced in the X offices.
It's hard to estimate how much X could get for this batch of items. During Twitter's last auction, the highest bid was $100,000 for a three-foot Twitter bird statue.
Among items in the current auction that could attract high bids are Twitter bird signs still hanging on the X building. There are two signs up for grabs, but the listings note that the birds are "still mounted on the side of the building." Buyers will be responsible, the listings say, for hiring a licensed San Francisco company with appropriate permits to remove the iconic signs.
Another particularly nostalgic item for longtime Twitter users is a painting of a selfie taken by Ellen DeGeneres at the 2014 Oscars. That selfie, the Guardian reported, was at one point "the most retweeted message of all time."
The auction stems from Twitter's rebranding, which has been a confusing time for some Twitter users. During the chaos of the X brand rollout, Twitter branding has remained prominent throughout the platform. It seems like X is still struggling to remove every reference to Twitter, tweets, and retweets on the platform. Day by day, though, the Twitter brand is slowly getting scrubbed away.
X is in; Twitter is out
Musk has long said that the purpose of buying Twitter was to speed up his launch of X, the "everything app." By going through with this rebrand and replacing the Twitter app with X on phones everywhere, Musk is showing his commitment to transform the microblogging app into an irresistibly convenient platform where people can go to text, call, pay, shop, bank, and post online.
Experts have described the notion of creating an everything app that's accessible in the US as ambitious. Even if Musk can get millions of people to buy into using one app instead of preferred apps already conveniently installed on their phones, regulators could raise significant hurdles for X, as antitrust scrutiny on tech companies and the financial industry has been mounting.
Despite some less optimistic forecasts, Musk has claimed in the past that he could turn Twitter into X, the everything app, within five years of buying the company. And he's recently launched what he has signaled is a big part of achieving that goal: paying X users to post on the platform.
Yesterday, The Verge reported that X's ad revenue sharing program has officially begun paying X users who earn $10 or more by creating popular posts that receive minimum impressions of 5 million views within three months.
>>> Read full article>>>
Copyright for syndicated content belongs to the linked Source : Ars Technica – https://arstechnica.com/?p=1960374