William – stock.adobe.com
The name behind Speedo, Berghaus, Canterbury of New Zealand and Kickers turns to Google BigQuery to improve customer data understanding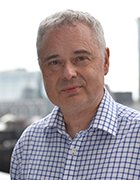 By
Brian McKenna,
Business Applications Editor
Published: 08 Aug 2023 16:45
Pentland Brands, a division of Pentland Group, the majority shareholder of JD Sports, has turned to Google Cloud's BigQuery service to better understand its customers.
The name behind well-known sports and outdoor apparel brands Speedo, Berghaus, Canterbury of New Zealand, Endura, Ellesse and Mitre, Pentland Brands' products are sold in 190 countries. It's also the British licensee for Kickers shoes.
According to a case study recently published by its supplier, Google Cloud channel partner CTS, it works with so many distributors that it found it hard to understand how the products were performing in different territories and among different age groups.
Its customer data sources include SAP systems, other databases and in-house-developed distributor systems where the company could not define the data received.
The company's analysts could only look at each individual distributor in isolation because, with no aggregation, combining data was a manual task.
They needed, said CTS, a system to onboard new data sources efficiently and consistently. They turned to CTS, which designed and built a unified data and analytics platform.
Based on Google's big data analytics service BigQuery, the system CTS has built for its client pulls Pentland information sources into Google Cloud Platform in "raw form, allowing for reprocessing of data as required in the future".
The raw data was then processed and merged into a new data model to provide the same view of each customer, regardless of where they purchased from.
CTS said all of the data is secure, reliably stored and available for analytical use across the business via the BigQuery interface or the Business Intelligence tools already in use at Pentland Brands.
According to CTS, the time saved on ingesting and transforming data has allowed the company's analytics teams to spend more time on analysis.
CTS said it has helped to onboard eight of Pentland Brands' largest, most valuable distributors to the platform, allowing unified analytics across its many distributors without analysis having to be done on a case-by-case basis. Data reporting has moved from quarterly to monthly.
The company previously had no holistic view of its business, but it can now view metrics such as sell-through rates, assessing sales performance of products so it can reorder stock and sell more where needed.
An improvement in data quality has, it is said, led to almost 100% eradication of errors. By having a master data point of view, CTS has helped to consolidate disparate data sources and align data back to its client's finance systems.
Computer Weekly requested a supporting quote from Pentland from CTS, but the supplier's client declined to comment on the project.
Read more on Big data analytics


Google unveils new Looker tool, BigQuery pricing models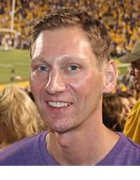 By: Eric Avidon


Google launches trio of new tools for its data cloud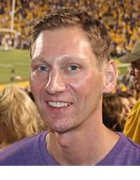 By: Eric Avidon


Google Cloud unveils roadmap for its analytics platform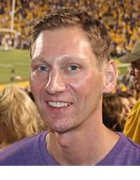 By: Eric Avidon


New Google tools aim to simplify data analytics lifecycle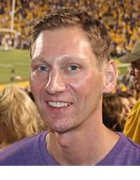 By: Eric Avidon
>>> Read full article>>>
Copyright for syndicated content belongs to the linked Source : Computer Weekly – https://www.computerweekly.com/news/366546394/Pentland-Brands-marshals-Google-BigQuery-to-improve-customer-insight