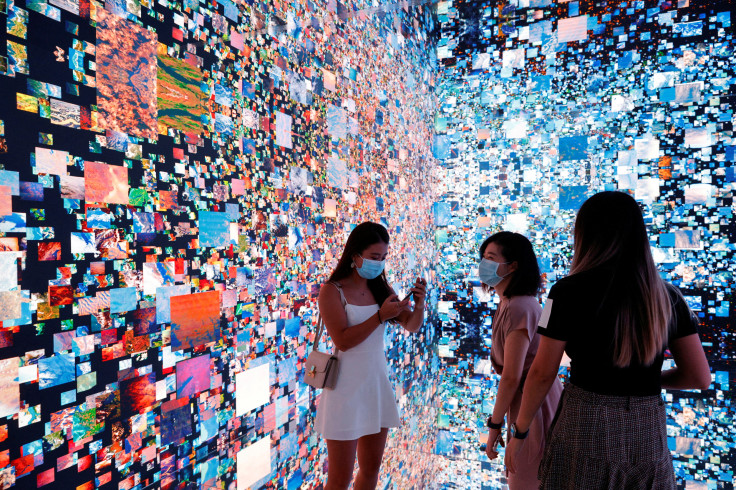 Generation Z are currently not favoured for hiring by business leaders due to concerns that they are underprepared for the workforce.
Tyrone Siu/Reuters
Generation Z, the latest generation consisting of those born between 1997 and 2012, are a polarising topic among many with fierce debate on how they behave, their actions, and what they stand for, and now the conversation has shifted towards how this latest generation will adapt to the professional workplace environment.
This is because the Gen Z population has recently entered the workforce sector in recent times and will continue to do so for at least the next decade. How the world's newest generation adapts to the workforce will be of much intrigue to many.
A fresh employment survey was conducted by the online magazine outlet, Intelligent, which focuses on student life, to provide insight into what business leaders feel about recent Gen Z graduate students and their experiences with them.
Last month, via survey platform Pollfish, Intelligent conducted a survey involving 1243 business leaders who were asked to offer their opinions on recent Gen Z graduate students from 2020 to 2023 that they had hired.
Business leaders are someone in the role of an HR manager, director, president, partner, owner, C-Level executive or within senior management.
Intelligent's employment survey showed that 40 per cent of business leaders believe that Gen Z graduate students are unprepared for what faces them in the professional workforce. Within that 40 per cent, 27 per cent of the business leaders think the graduates are somewhat unprepared, whilst the remaining 13 per cent are more concerned as they believe Gen Z graduates are very unprepared for work life.
However, 53 per cent of business leaders tend to believe that Gen Z graduates are prepared for the professional workforce. This is as 33 per cent believe the next generation is somewhat prepared whilst 20 per cent have even more faith believing that they are very prepared for the workforce.
The 40 per cent of business leaders who believe Gen Z students are not ready for the workforce followed up their claims in the survey by offering their opinions on why they believe the graduates are unprepared. 70 per cent believe both work ethic and communication skills are the biggest issues which Gen Z graduates face.
Other factors causing the business leaders to believe in the lack of preparation are entitlement and technological skills, with 51 per cent and 43 per cent believing issues to exist with those two factors respectively.
According to the business leaders who feel Gen Z students are unprepared, 88 per cent believe these recent graduates are less prepared for working than previous graduates that came before them, hinting that faith has deteriorated in graduates over time.
A reported 57 per cent of the business leaders taking part in the survey that deems the latest generation not ready for working, revealed that a recently hired graduate of theirs requested an unreasonably high salary, hinting that business leaders and Gen Z graduates do not appear to be on the exact wavelength when it comes to pay.
Incredibly, 94 per cent of the business leaders who believe recent Gen Z graduates are unprepared have avoided hiring any of the demographic in some capacity. Seven per cent of the leaders are completely against hiring new graduates and avoid them all the time, 27 per cent are against doing so in most cases, whilst 40 per cent sometimes avoid hiring Gen Z graduates.
In terms of the business leaders who rarely avoid hiring new Gen Z graduates, 20 per cent of them follow that trend whilst only six per cent of leaders never avoid hiring staff from the latest generation.
Business leaders have dealt with the issue by simply firing the new young recruits. This is as the last three years have seen 39 per cent of business leaders feeling a lack of preparation in their graduate recruits admitting that they have fired one Gen Z graduate.
From this group of business leaders, 83 per cent claimed that they fired more than just one graduate whilst five per cent revealed they got rid of more than 10 Gen Z graduates.
The survey strived to address what or who was to blame for making new graduates underprepared and the most common culprit at 62 per cent according to the business leaders was the current culture we live in now. Evidently, business leaders feel the surroundings and influence attached to the latest generation have stifled them into not being prepared.
Other causes being blamed for Gen Z's lack of preparation include the graduates' parents (50%), the COVID-19 pandemic (48%) as well as educators (46%).
Professor of Strategic Communication at Ithaca College and Principal of Gayeski Analytics, Diane Gayeski, touched on how the COVID-19 pandemic severely impacted the development of Gen Z graduates.
She stated: "The two-year gap of Zoom school clearly had a large impact on college students who typically grow dramatically in their 'people' skills. They missed out on a lot of travel opportunities as well as interacting with people outside their own families."
In terms of future solutions to the matter, a strong 88 per cent of the business leaders that felt graduates were underprepared suggested etiquette teachings by educators would be beneficial. The leaders were split halfway on how helpful etiquette lessons would be as 44 per cent felt it would be very helpful whilst the other 44 per cent stated it would be somewhat helpful.
Gayeski advised organisations on how to handle incoming Gen Z graduates. She claimed: "The trick for smart organizations will be to understand the styles and values of the incoming cohort. They'll find no shortage of smart young professionals who can bring important new perspectives on how to efficiently accomplish goals."
© Copyright IBTimes 2023. All rights reserved.
>>> Read full article>>>
Copyright for syndicated content belongs to the linked Source : IBTimes – https://www.ibtimes.co.uk/nearly-half-business-leaders-feel-gen-z-graduate-students-are-unprepared-professional-workforce-1718290