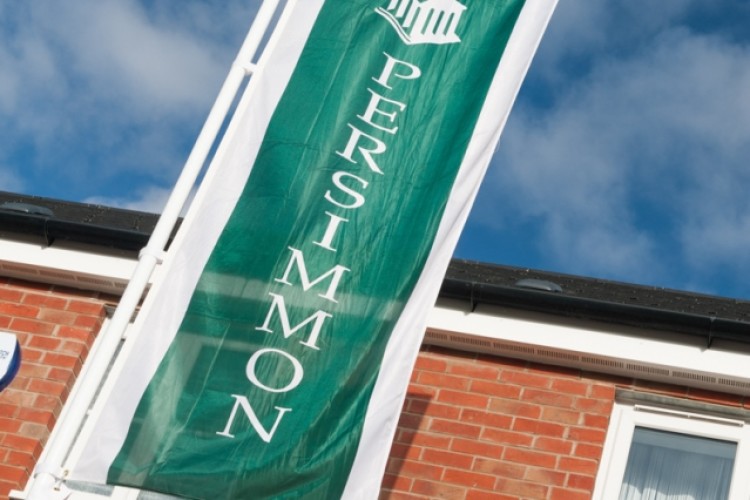 Persimmon saw its sales in the first six months of 2023 fall 30% to £1,188.5m (2022 H1: £ 1,688.6m) and profit before tax fall 66% to £151.0m (2022 H1: £439.7m).
Chief executive Dean Finch said the results kept the business on track to deliver profit expectations for the year.
However, given market conditions, Persimmon is putting pressure on suppliers and subcontractors to keep prices tight. Every site is being 'value-engineered' to find savings.
Dean Finch explained: "This review typically considers, for example, whether we are optimising: the house type range on a specific site; the external works (e.g. drives, patios and retaining walls); and, the construction methods used, including whether there's more opportunity to use our own brick and tile products more widely. This enhanced review and oversight of site costs is being complemented where possible by the expanded use of procurement framework agreements and frequent supplier negotiations to reduce the impact from build cost inflation and capture any pricing opportunities as soon as possible."

He is also looking to subcontractors to share the pain: "We are reviewing our subcontractor pricing on a more frequent basis to identify opportunities to secure increased savings. We are actively retendering sites to identify savings. Just as we absorbed many price increases from subcontractors in recent years, so we need to share the cost pressures in this new challenging environment. While there are of course variations across trades, groundworker, bricklayer and dry liner costs are in general coming down, for example."
A recruitment freeze across the group has seen headcount reduce by nearly 300 in the past six months. Further reviews are on-going, targeting £25m annualised saving.
"Despite the significant economic, political and geo-political challenges of the last nine months Persimmon continues to actively protect margins," the chief executive said. "Given the strength of our land bank, our focus on cost efficiency and our continued land buying expertise, this will continue."
Got a story? Email [email protected]
>>> Read full article>>>
Copyright for syndicated content belongs to the linked Source : TheConstructionIndex – https://www.theconstructionindex.co.uk/news/view/persimmon-looks-to-subcontractors-to-cut-costs