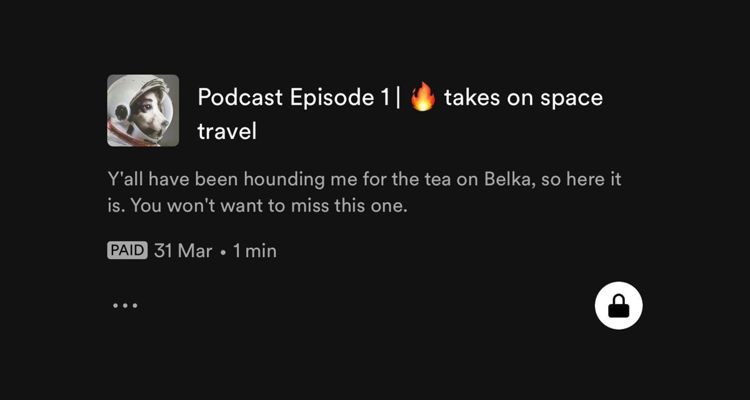 Photo Credit: Spotify
Spotify is streamlining how it presents podcasts with a new way for creators to grant patrons access to paid content on the platform. Here's a peek at the Spotify + Patreon integration.
Spotify announced back in March 2023 that it would integrate with Patreon to enable creators to publish subscriber-only feeds to Spotify through the Spotify Open Access API. After a few months of testing, it appears the DSP is ready to make the feature available for all creators who utilize Patreon for paid content.
"Spotify's partnership with Patreon underscores our commitment to give creators more power and choice, and provide listeners with access to different types of content," adds Gustav Söderström, Co-President and Chief Product and Technology Officer at Spotify.
"Many podcasters use Patreon to connect with their fans, and for the first time ever, they can link their accounts so fans can access and listen to these shows on Spotify. This partnership gives podcasters a new opportunity to reach Spotify's global audience to increase their income and grow their show."
How to Link Spotify & Patreon Accounts
Any creator who wants to use this feature will need to link their Patreon and Spotify accounts. Patreon creators who have linked their accounts to Spotify will see a 'Listen on Spotify' button appear for subscribers to access their paid content. Here's how to link the two accounts.
Go to Spotify on the web and login.Search for a creator with paid content.Patreon-exclusive content is marked with a padlock.Click on the padlock of a paid episode.A paid prompt pops up, press 'Get Access.'Login to your Patreon account.Click agree to share information between the two accounts.If you have a subscription, you can listen to the creator's content now. If not, you'll be prompted to subscribe to them using Patreon.
When linking these two accounts, you are sharing with Spotify a unique ID for yourself and the creators you support on Patreon. Spotify can also see the membership tier at which you support that creator. It's also worth noting that if the creator you like to support does video content—it won't show up on Spotify. This new integration using the Spotify Open Access API is for audio-only paid content.
>>> Read full article>>>
Copyright for syndicated content belongs to the linked Source : DigitalMusicNews – https://www.digitalmusicnews.com/2023/08/10/spotify-patreon-integration-paid-podcasts/