Add another one to the list. We'll all soon be living in Tesla's charging future at this point.
Tech. Entertainment. Science. Your inbox.
Sign up for the most interesting tech & entertainment news out there.
By signing up, I agree to the Terms of Use and have reviewed the Privacy Notice.
In a press release, Hyundai became the latest automaker to announce that it will be adopting Tesla's charging connector in future electric vehicles. Unlike a lot of other companies that aren't making the switch until 2025, Hyundai is actually bringing the charging port to its EVs in the fourth quarter of 2024 — at least in the United States. If you live in Canada, you'll be waiting until 2025.
In addition, the company will open up its current EV models to Tesla's Supercharger network through the use of an adapter. The company says that it will be making adapters available to customers so that they can — whether they have NACS or CCS — charge at over 12,000 Tesla Supercharger stations across North America. The adapter will be coming in the first quarter of 2025.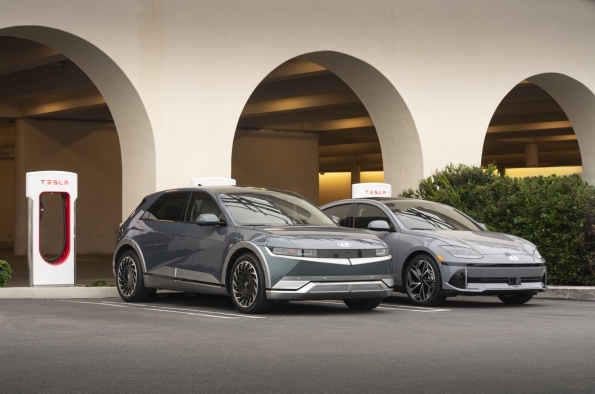 José Muñoz, president and global COO, Hyundai Motor Company and president and CEO, Hyundai Motor North America, said in a statement that Hyundai customers will get access to over 30,000 charging stations as a result of the partnership.
"Our collaboration with Tesla marks another milestone in our commitment to delivering exceptional EV experiences to our customers. This new alliance will provide Hyundai EV owners confidence in their ability to conveniently charge their vehicles and complements our joint venture company to create a new, high-powered charging network with at least 30,000 stations across North America."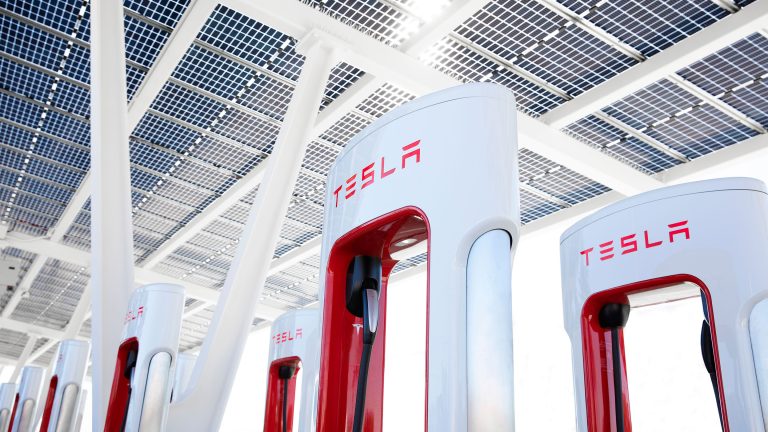 Image source: Tesla
Rebecca Tinucci, senior director of Charging at Tesla, said in a statement that Hyundai joining is one step closer to accelerating the world to sustainable energy.
"Opening our Supercharging network to additional electric vehicles directly supports our mission to accelerate the world's transition to sustainable energy. We're proud to welcome Hyundai as the latest adopter of the North American Charging Standard."
Hyundai is the latest EV automaker to announce the adoption of NACS. In the last few months, Mercedes, Rivian, GM, Polestar, Volvo, Nissan, Fisker, and Jaguar announced similar deals. All of those companies not only plan to support the NACS charger, but all will gain access to the extensive Supercharger network as well.
There are only a few holdouts in North America at this point, but I think it's safe to say that CCS is dead.
>>> Read full article>>>
Copyright for syndicated content belongs to the linked Source : BGR – https://bgr.com/tech/hyundai-adopting-teslas-nacs-charger-for-future-electric-vehicles/