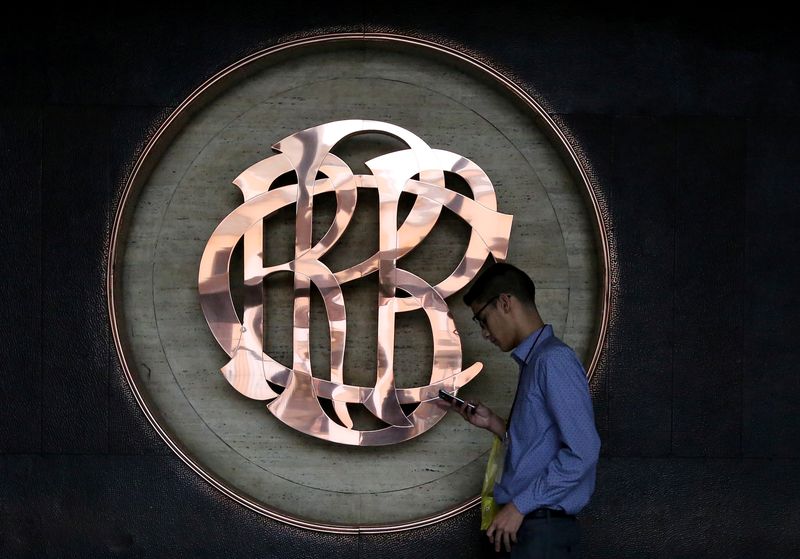 © Reuters. A worker walks pasts the logo of the Central Reserve Bank of Peru (BCRP) inside its headquarters building in Lima, Peru June 16, 2017. REUTERS/Mariana Bazo/File Photo

(Reuters) – Peru's central bank on Thursday cut its benchmark interest rate by 25 basis points to 7.5% after holding the rate steady for eight straight months, as the monetary authority in the Andean nation sees inflation easing.
The central bank first held the rate steady in February following an aggressive series of hikes that began in August 2021.
Despite inflation easing, the bank said on Thursday that its decision does not necessarily imply a cycle of successive reductions in the interest rate.
Peru's annual inflation rate in August slowed to 5.58%, the lowest since September 2021.
In Thursday's announcement, the central bank said consumer prices have been decreasing since the beginning of 2023, "but continue to be above the upper limit of the inflation target range."
The bank projected the trend of easing annual inflation to continue, reaching the target range at the beginning of next year, but noted "risks associated with climatic factors."
With Thursday's cut, Peru joins other Latin American countries that have begun a rate cutting cycle, such as Chile, Brazil and Uruguay.
Peru, the world's No. 2 producer, had been among the fastest-growing economies in the region, but its economic growth has been weak after political and social unrest late last year and early this year.
>>> Read full article>>>
Copyright for syndicated content belongs to the linked Source : Investing.com – https://www.investing.com/news/economy/perus-central-bank-cuts-benchmark-interest-rate-to-75-3174991