Jana Kramer has recently welcomed her third child, a baby boy, with fiancé Allan Russell.
The 39-year-old "One Tree Hill" actress joyfully announced on Tuesday that their son, named Roman, was born on Monday, November 13, weighing 6 lbs., 1 oz.
Taking to Instagram, Jana shared the first heartwarming photos of Roman, capturing moments during and after his birth.
The images showed Jana cradling her newborn son in the hospital, surrounded by her loving family, including her two children, Jolie, seven, and Jace, four, from her previous marriage to Mike Caussin.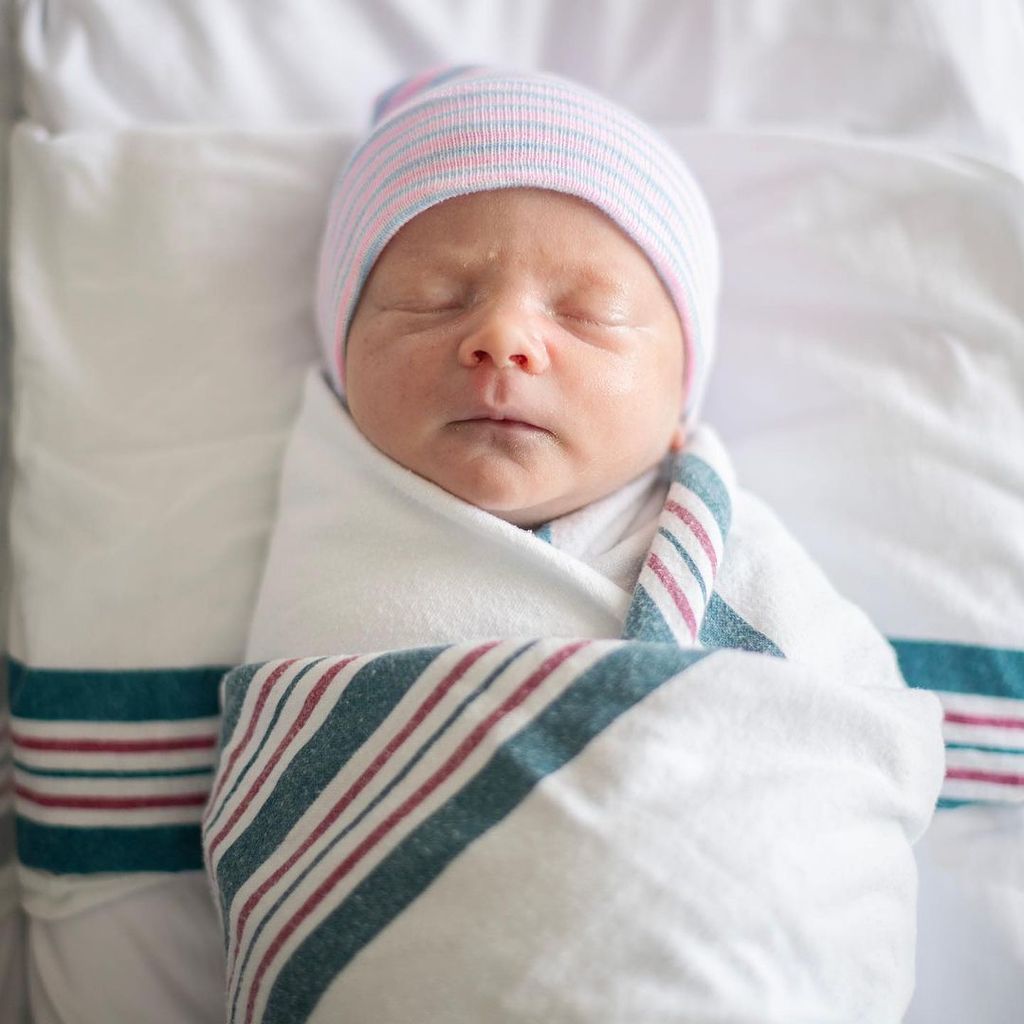 © Instagram
Jana and Allan's adorable baby boy
In a statement to People, Jana and Allan expressed their elation: "Allan and I are both overjoyed and truly grateful to announce the birth of our son, Roman James Russell. We feel blessed to have been given the chance to create something so special together."
They also shared the significance behind their son's name. "The name Roman really isn't inspired by anyone, it's just a strong name that we both love, but James (his middle name) was both of our Grandpa's names, so that was a nod to them," they explained.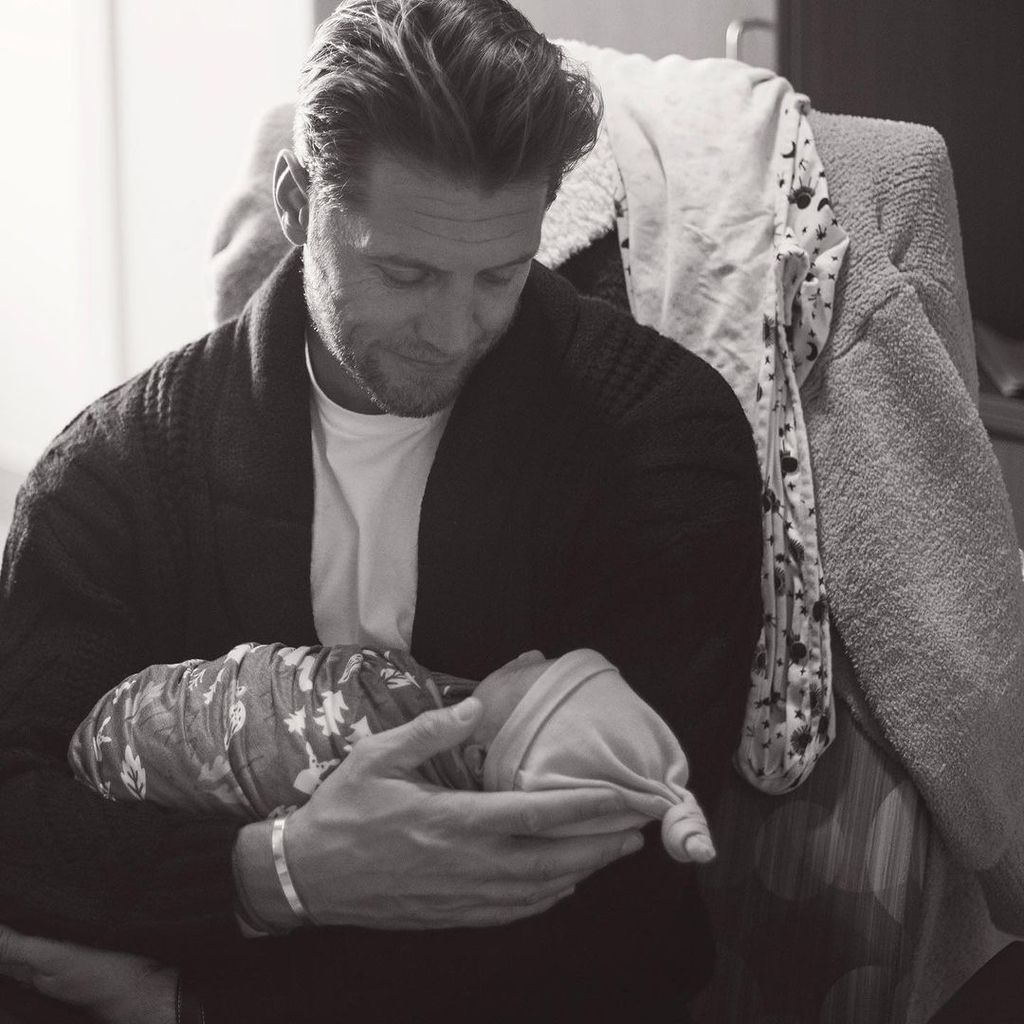 © Instagram
Allan looks upon his son
Throughout the delivery process, Allan stood by Jana's side, supporting her as she brought their son into the world. Additional photos revealed touching moments of Jana's daughter Jolie and son Jace meeting their new baby brother for the first time, and Allan gazing adoringly at their little one.
In one particularly tender photo, Jana is seen capturing footage of herself gently holding Roman as he peacefully sleeps in her arms. The arrival of Roman marks a new chapter in Jana and Allan's lives, bringing joy and expanding their family.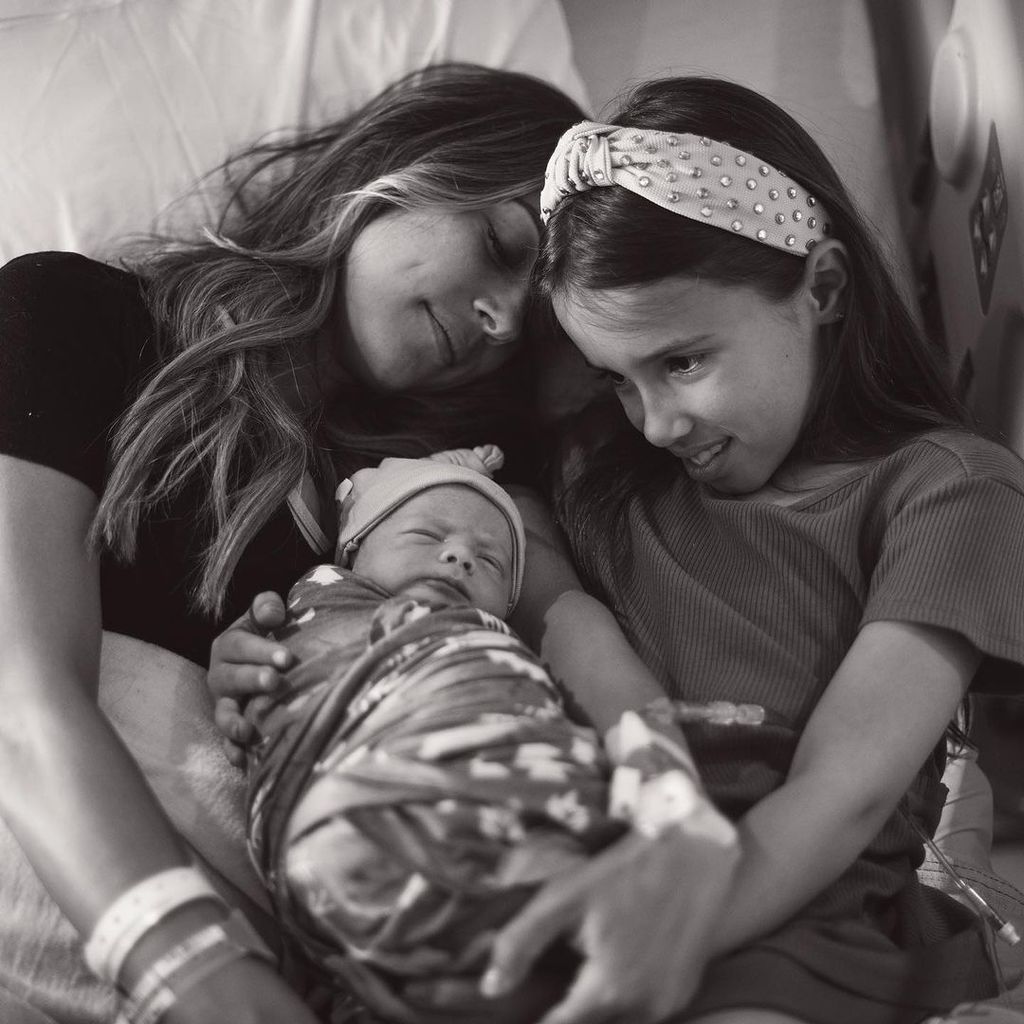 © Instagram
Jana cradles her newborn son with her daughter
The former One Tree Hill star announced her engagement on in May, while speaking on her podcast Whine Down with Jana Kramer.
After sharing the news on both the podcast and on Instagram, she also revealed how her ex, Mike Caussin who she shares daughter Jolie, seven, and son Jace, four, learned of her engagement, when their daughter Jolie excitedly told him over FaceTime before Jana could get to it herself.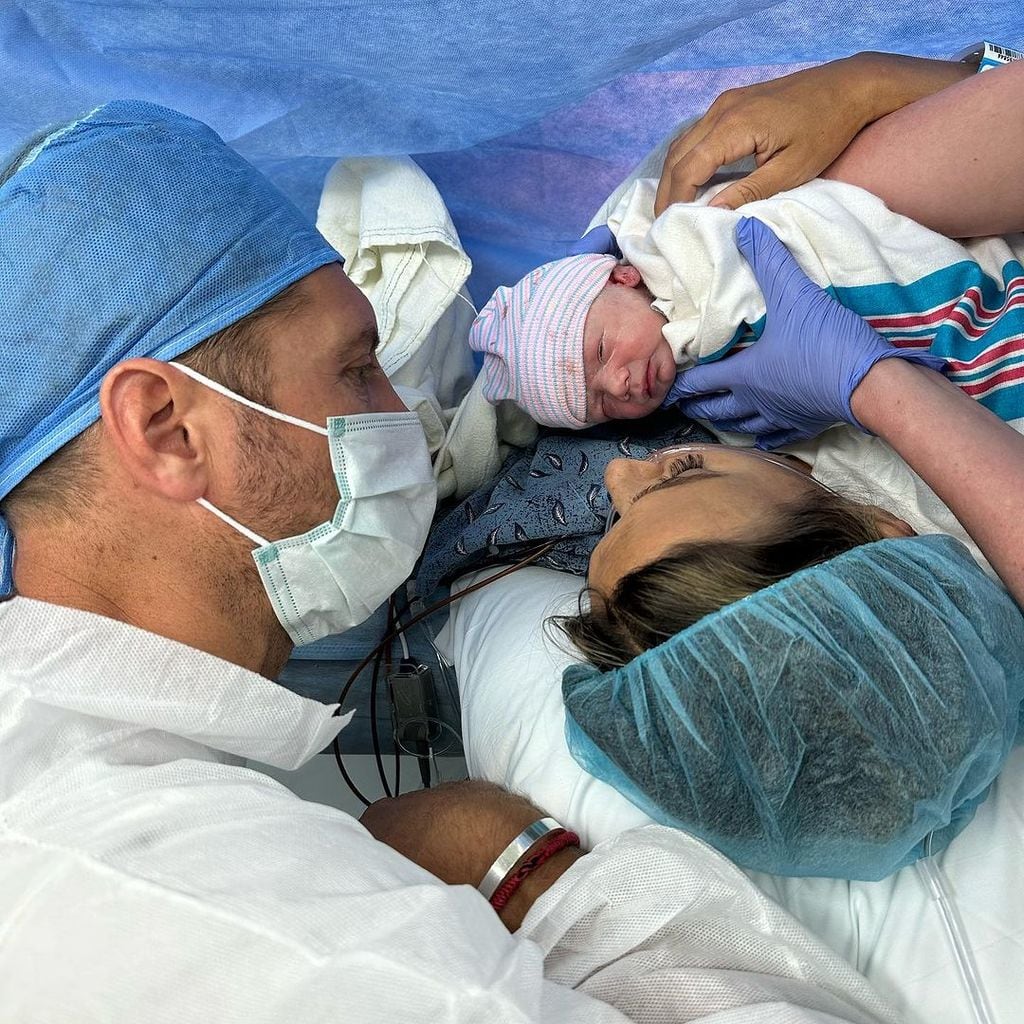 © Instagram
Jana and Allan welcome their son
Jana and Mike began dating in August of 2014 after meeting on Twitter, but weeks later they split, with the country singer claiming that he had cheated on her. They however reconciled and got engaged in December of the same year, on her 31st birthday.
The former couple wed in May of 2015, but separated the following year when Mike checked into rehab. They reconciled again in 2017, but five months after renewing their vows, Jana and the athlete went public with Mike's battle with sex addiction.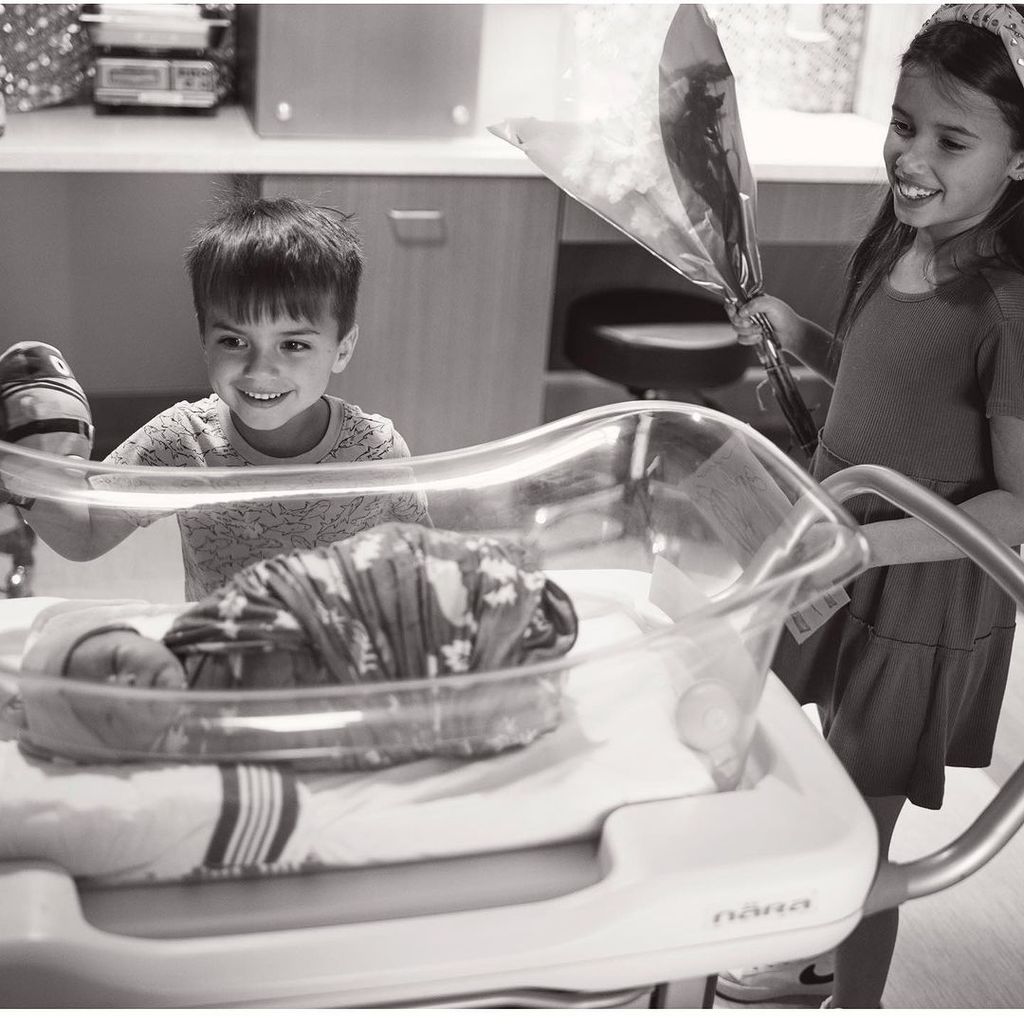 © Instagram
Jana's children meet their new sibling
On her podcast, she recalled the moment her daughter Jolie was FaceTiming Mike, and said: "She's like, 'Guess what, Daddy? Mommy's engaged!' And he's like, 'Aw, that's nice,'" before adding: "I would have liked to have told him, but I also am like, I don't want Jolie to have to keep secrets from her dad."
Get the lowdown on the biggest, hottest celebrity news, features and profiles coming out of the U.S. Sign up to our HELLO! Hollywood newsletter and get them delivered straight to your inbox.
>>> Read full article>>>
Copyright for syndicated content belongs to the linked Source : HelloMagazine – https://www.hellomagazine.com/healthandbeauty/mother-and-baby/507465/jana-kramer-welcomes-baby-baby-with-fiance-allan-russell-see-the-pics/