Lentil Bolognaise
By: Naomi Sherman
A rich sauce with the tender bite of lentils creates a bolognaise sauce that can't be forgotten. Use it over pasta or as a lasagne base.
Ingredients
1 tbsp olive oil
1 onion, diced
2 tsp garlic, minced
1 carrot, peeled & very finely diced
2 stalks celery, very finely diced
50g tomato paste
1 tbsp Italian herb mix
2 tins lentils, drained
500mL warm water
2 stock cubes (vegetable or beef)
2 tins crushed Italian tomatoes
Salt & pepper
Method
In a frying pan, heat the olive oil over medium-high heat.
Once hot, add the onion and garlic and cook for 1 min, stirring constantly.
Add the carrot and celery and stir until soft.
Add the tomato paste, herbs and lentils.
In a bowl with the warm water, dissolve the stock cubes and add to the pan. Add the crushed tomatoes and stir.
Increase to high heat and then reduce to a low simmer for 30 mins or until thickened.
Serve immediately.
Subscribe
Subscribe to a newsletter to receive latest post and updates
Naomi Sherman
We Love
Yumi's Traditional Hommus
Masala Chai Tea – Organic Merchant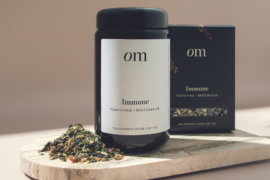 Organic Merchant Immune Tea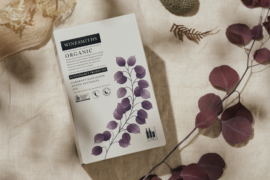 2 Litre Organic Cabernet Sauvignon NV – Winesmiths
>>> Read full article>>>
Copyright for syndicated content belongs to the linked Source : Wellbeing – https://www.wellbeing.com.au/recipes/lentil-bolognaise.html