A state of emergency has been declared in New York City and two other surrounding areas after "extreme rainfall" caused widespread flooding in the northeast region.
Up to 13cm (five inches) of rain fell in some areas overnight, and as much as 18cm (seven inches) more was expected throughout the day, New York governor, Kathy Hochul, said.
Writing on X (formerly Twitter) on Friday morning, she declared a state of emergency in New York City, Long Island and the Hudson Valley, due to the weather.
Earlier on Friday, Ms Hochul said: "This is a dangerous, life-threatening storm. Count on this for the next 20 hours."
She said her message to New Yorkers is that the "water is deadly".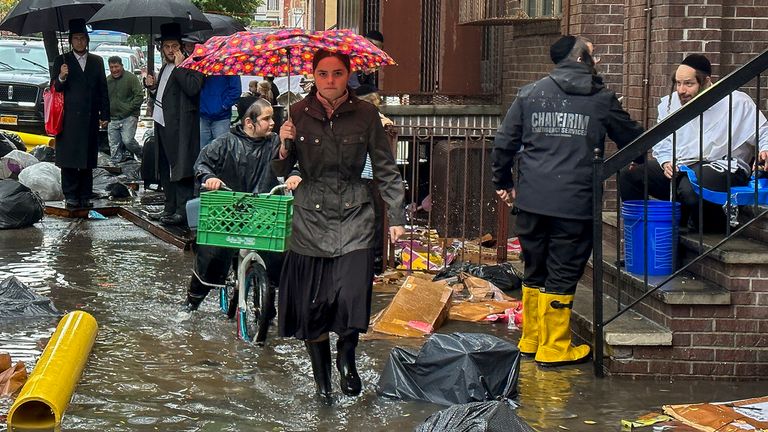 Image:
Pic: AP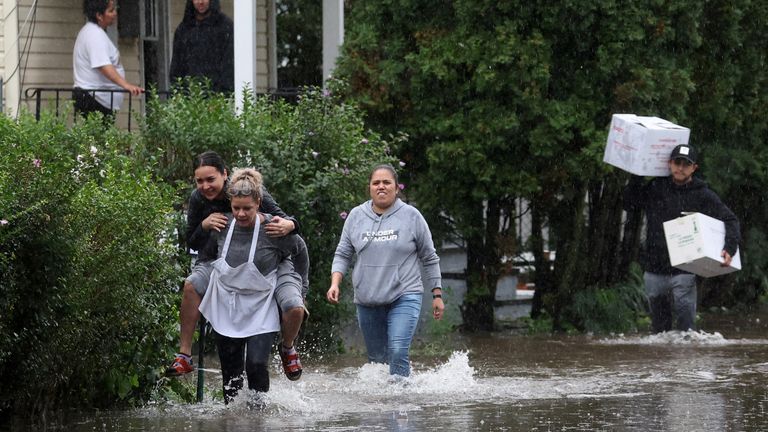 The rain shut down large parts of the city's subway system, flooded streets and motorways, and at least one of three terminals at LaGuardia Airport, in East Elmhurst, Queens was closed.
Virtually every subway line was at least partly suspended, rerouted or running with delays, and two of the Metro-North Railroad's three lines were suspended.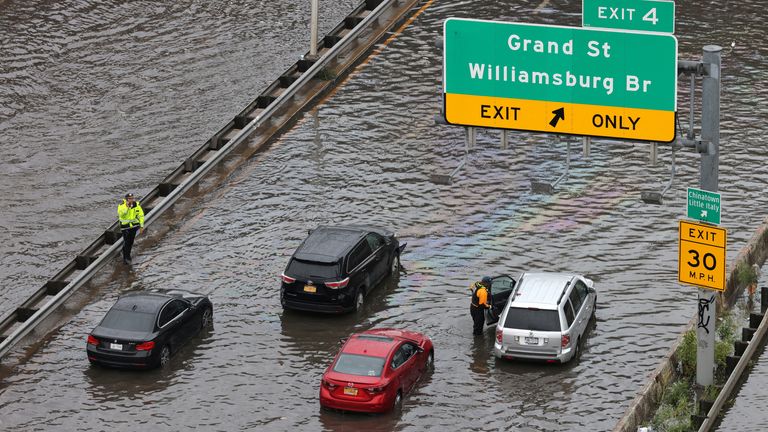 Approximately 23 million people were under flood watches across parts of New Jersey, New York and Connecticut on Friday morning, with flash flood warnings in effect for parts of Long Island, Brooklyn, Queens, Manhattan and New Jersey, according to NBC.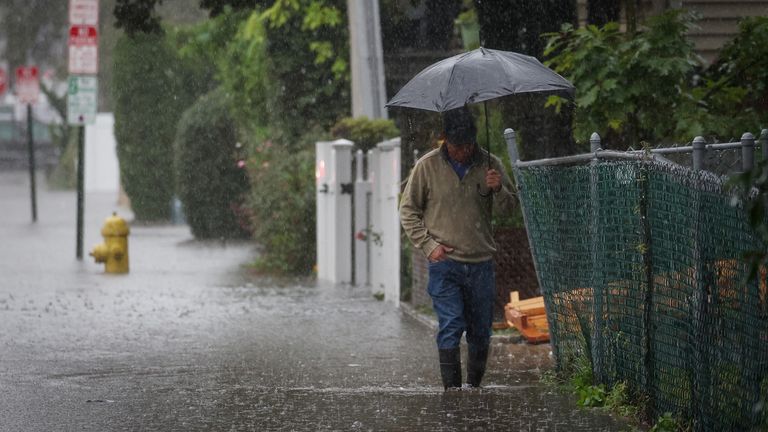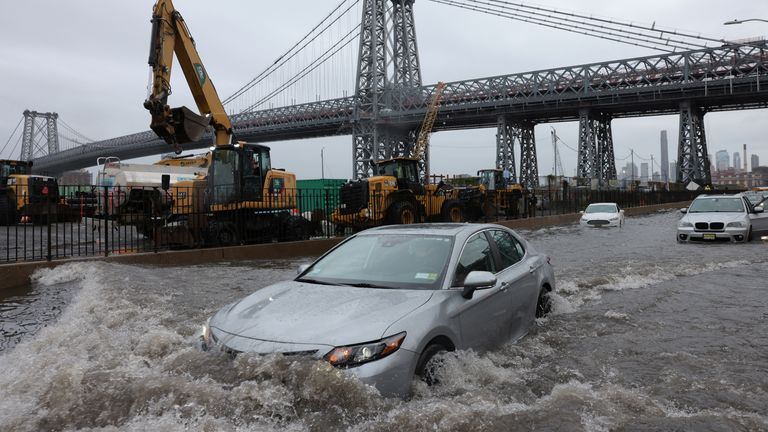 Read more:
Homes and roads damaged by flooding in Greece
Furious storm tears off roofs and sweeps away cars in Romania
Footage posted on social media showed water pouring into underground stations and streets that had been turned into small lakes.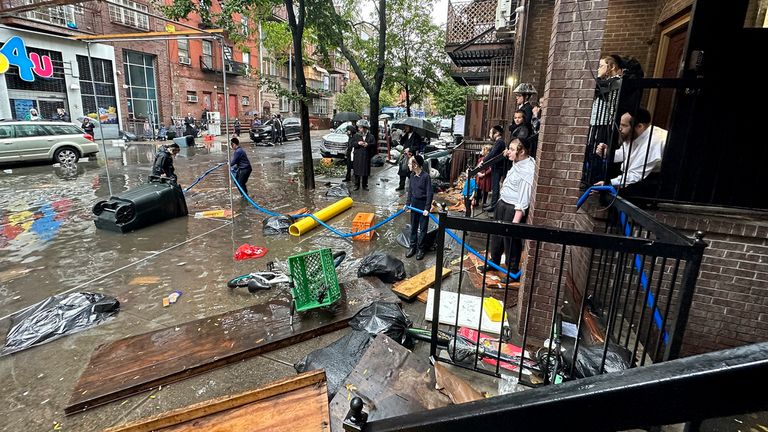 Image:
Pic: AP
Zack Taylor, a meteorologist with the National Weather Service's Weather Prediction Center in College Park, Maryland, warned people against attempting to travel in the conditions until it clears.
Chaos during rush hour saw some drivers abandon their cars as traffic came to a standstill on a stretch of FDR Drive – a major road along the east side of Manhattan.
One driver reported that traffic had not moved on the road for three hours.
"Never seen anything like this in my life," Priscilla Fontallio said.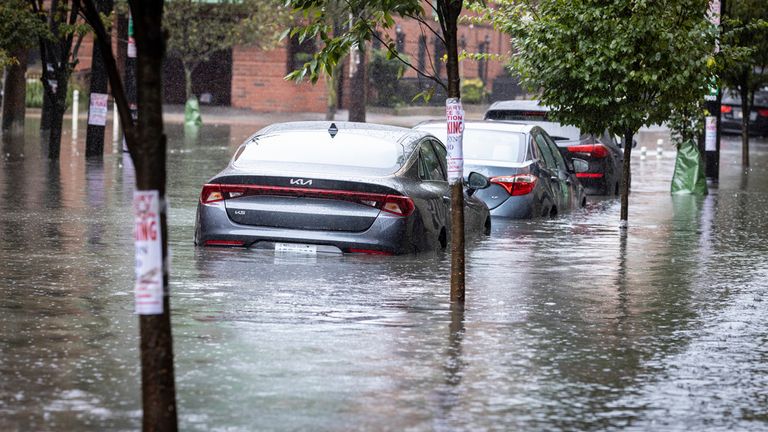 Image:
Flooded street in New Jersey. Pic: AP
Ms Hochul said on Friday that extreme weather is something the New York region will have to "get used to" due to the effects of climate change.
According to scientists, as the planet warms, storms are forming in a hotter atmosphere, making extreme rainfall more frequent.
>>> Read full article>>>
Copyright for syndicated content belongs to the linked Source : SkyNews – https://news.sky.com/story/new-york-state-of-emergency-declared-as-life-threatening-storm-causes-widespread-flooding-12972511