Apple introduced new Apple Watch models last week that feature a faster chip which improves Siri functionality and introduces a new double tap gesture. But what I'm really looking forward to from the Apple Watch is a built-in glucose sensor.
Tech. Entertainment. Science. Your inbox.
Sign up for the most interesting tech & entertainment news out there.
By signing up, I agree to the Terms of Use and have reviewed the Privacy Notice.
The sensor will give me real-time, passive blood sugar readings. It could be an invaluable resource for improving one's health, as such an innovation would not just help prevent diabetes but also manage the condition better, all without drawing a single drop of blood.
Apple has been working on the Apple Watch's blood sugar sensor for years, but it's not ready to reveal the feature. Apple doesn't announce product features that aren't ready. And it might be years until Apple comes up with this high-tech, noninvasive way of measuring blood glucose. But a new report indicates that Apple's Apple Watch blood sugar project is advancing, with a chip exec taking charge of it.
Mark Gurman says in a Bloomberg report that Apple VP of platform architecture Tim Millet is now the team leader of the Apple Watch blood glucose team.
Specifically, Millet is leading the Exploratory Design Group or XDG that's been developing the Apple Watch feature for years.
Millet is replacing Bill Athas, a longtime Apple employee who died in late 2022. Like Athas, Millet is a longtime Apple employee. He's been at Apple for almost 20 years, working on the company's chips. He reportedly played a key role in Apple's transition to Apple silicon chips, leading several teams along the way. Millet reports directly to Johny Srouji.
As MacRumors explains, Apple reached a "proof-of-concept" stage with the noninvasive blood sugar monitoring hardware earlier this year. But that device is about as big as an iPhone.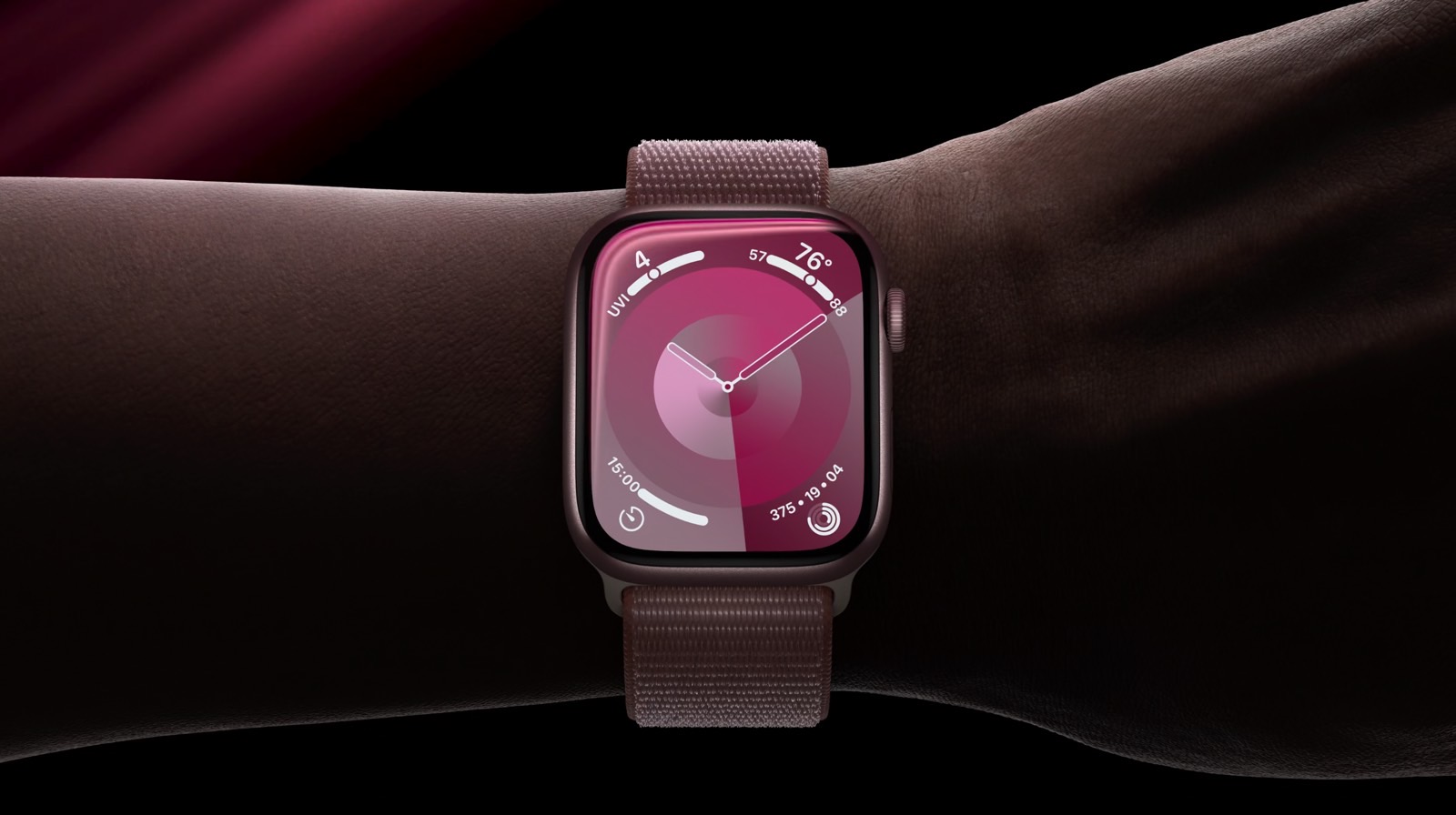 Apple Watch Series 9 in pink. Image source: Apple Inc.
The way the tech would work is rather straightforward. Like other Apple Watch sensors, the blood sugar sensor would beam a laser light under the skin. This would let the sensor "read" the sugar concentration in the blood.
It's all easier said than done, and nobody has been able to come up with a noninvasive blood glucose monitoring system, though plenty study the matter.
You currently need to use a needle, prick the skin, and then place the actual blood on a sensor that performs the blood sugar reading. This can be a tedious process that might dissuade some people with diabetes from testing their glucose consistently. Also, the invasive method doesn't offer real-time monitoring. You'd have to wear a device against your skin for that.
With all that in mind, appointing a chip expert as the team lead of an Apple Watch health feature makes sense. Apple has to miniaturize the tech it developed for that purported proof of concept product.
The resulting Apple Watch would then have to work reliably when it comes to performing glucose readings. This also needs to happen fast and efficiently relative to the Apple Watch's energy consumption and battery life.
Like many, I have people with diabetes in my family. I would get them an Apple Watch with blood glucose sensors the minute it came out. Also, I'd want one for myself to catch the early onset of diabetes if I ever get to that.
Apple rival Oppo launched a new Apple Watch alternative recently. Among the features it advertises on the product page is the wearable's ability to display real-time blood sugar levels. But once you study the matter, you realize the Oppo watch connects to third-party devices offering continuous monitors. It then displays information from those sensors. Apple Watch can already do that.
>>> Read full article>>>
Copyright for syndicated content belongs to the linked Source : BGR – https://bgr.com/tech/seemingly-boring-apple-watch-glucose-development-is-actually-very-exciting/