Jon Jones, a name synonymous with greatness in the MMA world, continues to solidify his legendary status in the sport. Anticipating his upcoming title defense against former UFC heavyweight champion Stipe Miocic, Jon Jones is honing his grappling skills. He's training alongside Gordon Ryan, a figure widely regarded as one of the foremost no-gi grapplers in history.
America's Favorite Video Today
For UFC 295, the current heavyweight champion readies to defend against former great, Stipe Miocic.
With the monumental showdown nearing, Jones, who is considered the MMA GOAT, dives into training with esteemed five-time ADCC world champion, Ryan.
Gordon Ryan's new MMA friend
ADVERTISEMENT
Article continues below this ad
Their collaborative efforts extend beyond the mats, as both fighters have also been engaging in shooting range activities. This underscores Jones's holistic approach to preparing for the significant bout. In his recent pictures on IG video, Gordon Ryan has shared glimpses of him training with UFC heavyweight champion Jon Jones.
In his caption, he wrote, 'Tell your kids this was Schwarzenegger and Ronnie Coleman Liifting". He playfully compared his partnership with Jon Jones as the new Schwarzenegger-Coleman duo.
Ryan, in another Instagram post, praised Jon Jones. He outlined the remarkable transformation he observed in 'Bones.' The BJJ legend also acknowledged Jon's goodness, a quality that had faced scrutiny in the past due to certain antics associated with him.
Jon Jones' triumphant return
Following a hiatus of over three years, Jones, who became the youngest UFC champion ever at just the age of 23, made a triumphant return to the octagon in March this year. On his return, Jones submitted Ciryl Gane in the opening round. He secured the vacant heavyweight title at UFC 285.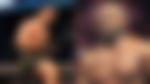 "It's a Legacy Fight for Both": Jon Jones' First Heavyweight Title Defense
Confirmed Against Stipe Miocic at UFC 295 on November 11 as Dana White Drops
Major Announcement
ADVERTISEMENT
Article continues below this ad
His upcoming fight with Stipe Miocic is scheduled for UFC 295 on November 11 at Madison Square Garden, New York. However, the division remains abuzz with potential fights for Jones. Prospects like Sergei Pavlovich, Jailton Almeida, and Tom Aspinall stir intrigue and chatter.
Being one of the most dominant fighters in MMA history, Jones has also received praise from The UFC president. Dana White, in his recent appearance on Hotboxin' with Mike Tyson, called Jones "f***ing unique and so special."
ADVERTISEMENT
Article continues below this ad
As his forthcoming bout approaches, the lingering question remains: Could the Miocic fight potentially be his last appearance in the Octagon? What do you think the future holds for Jones in the world of MMA?
Watch this story: Jon Jones tries to grapple with BJJ GOAT Ryan Gordon
>>> Read full article>>>
Copyright for syndicated content belongs to the linked Source : EssentiallySports – https://www.essentiallysports.com/ufc-mma-news-just-weeks-after-debilitating-illness-buff-gordon-ryan-compares-himself-to-arnold-schwarzenegger-ronnie-coleman-next-to-jon-jones/