One of the biggest personalities in triathlon, American Sam Long has inspired many with his journey in the sport and specifically his swim progress year-on-year.
Back in 2016, the Boulder native had a PTO Swim Rank of #630, but over the past seven years has slowly improved, as he now sits at #137 as the 2023 season comes to a close.
Looking back on his swim progression, Long recalls the naysayers and negativity he has had to overcome and the journey it has led to.
"Have you ever sucked at something?"
In an emotional YouTube video, embedded below, Long recounts past experiences in the pool and the 27 year old gives an insight into the extent of what he's been up against on the path to becoming the world class athlete he is today.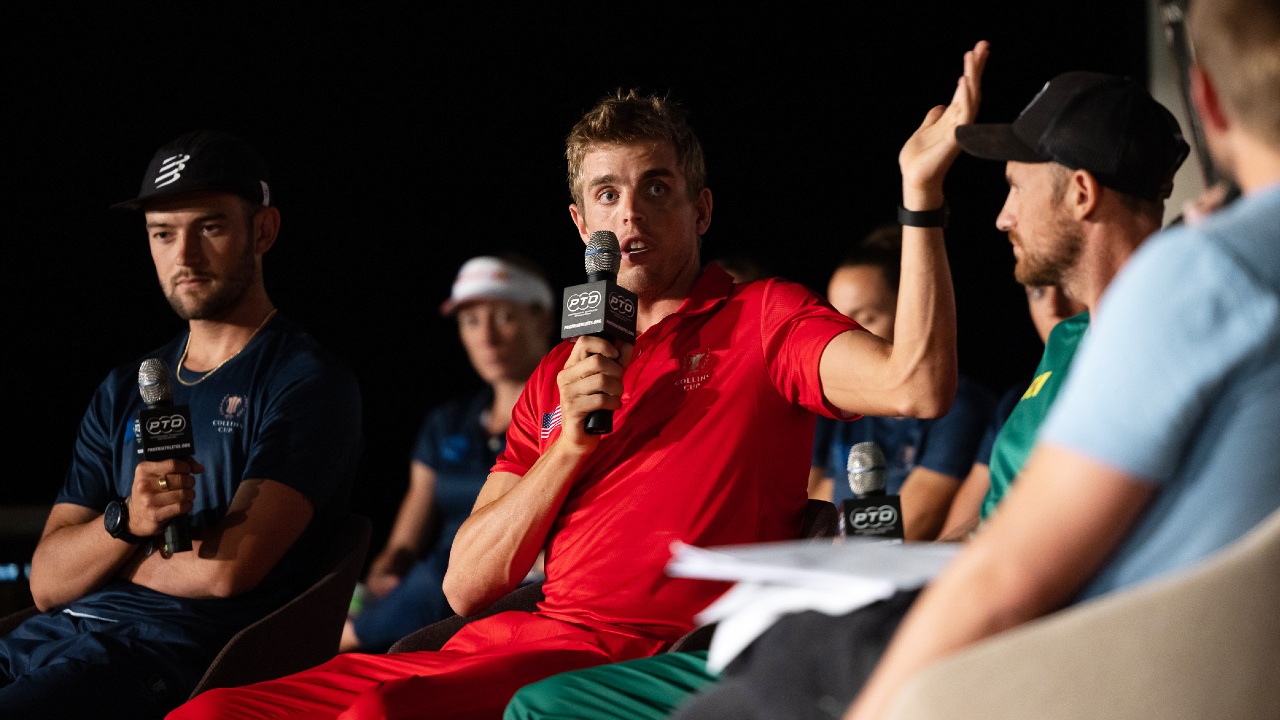 [Photo credit: Darren Wheeler / PTO]
"Have you ever sucked at something? Have you ever just downright sucked at something? Have you ever had that thing where you have to put five times the effort in to be at the same level as everyone else? Well, that's swimming for me.
"To make matters worse, you're also told every single day, every single week and every single month that you suck at it, that you'll never achieve things and this video is about overcoming something that just doesn't come naturally to you."
Giving an account of some of the criticism he's faced, Long shockingly explained the toxic swim environment he had previously been a part of, where he trained in a situation that would have left even the most mentally strong down and dismayed.
"I've had lots of coaches over the years, not individual coaches but swim coaches. One time with a coach I showed up on deck and I was told for months 'Sam you suck at swimming, you've got to go in the gimp lane, the far end lane, all on your own'. Everyday I was told that I sucked, eventually it was called the 'Sam Lane' and everyday I had people make fun of me and tell me that I sucked.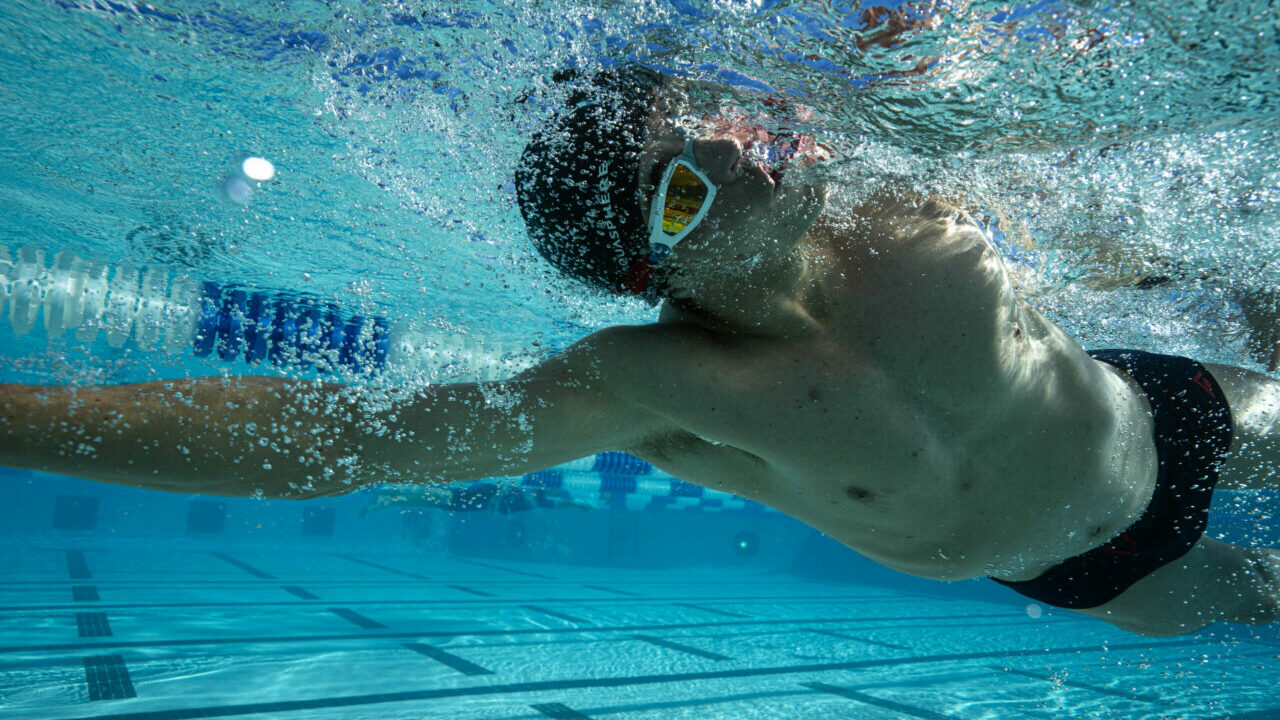 Sam Long swim training (Photo Credit: Aquasphere)
"Even now, every summer when I go home to Boulder and I show up on the pool deck, it's the same thing, being told I suck at swimming, so I think there's so much more to overcome than just the basic skill set and the technique pattern and that's ultimately what I'm facing."
"You have to see that it's not an overnight process"
Despite the criticism, putdowns and previous lack of support, PTO World #9 Long is too invested to back down and is committed to a journey of improvement that he's accepted will take time to reach fruition.
"I was taught from my experiences at a very young age that people are going to make fun of you if you suck at sports, so I never wanted to suck at anything again.
"When you're put in a position like this, you have to control your brain, overcome the narrative and find a way to still find a way to believe in yourself.
"I have extremely high confidence that I'm going to get to where I want to be in swimming, because anytime you suck at something, anytime it doesn't come naturally, you have to see that it's not an overnight process and you have to commit and believe that hard work will win.
"Hard work doesn't win overnight, or in a matter of weeks or months, hard work wins over a matter of years, by being so consistent and determined."
>>> Read full article>>>
Copyright for syndicated content belongs to the linked Source : Tri247 – https://www.tri247.com/triathlon-news/elite/sam-long-emotional-message-importance-mindset-swim-journey?utm_source=rss&utm_medium=rss&utm_campaign=sam-long-emotional-message-importance-mindset-swim-journey