Contesting against the fittest and greatest of the bodybuilders has always been at the very base of bodybuilding. Thrilling the audience and themselves, the competitors would want to surpass their best physique to triumph over the other competitors and snatch prestigious titles like Mr. Olympia. 'Beefcake' Brandon Curry's wish to compete against six-time Mr. Olympia Dorian Yates, by all means, attests to his standard goals and confidence in his capabilities.
America's Favorite Video Today
ADVERTISEMENT
Article continues below this ad
Curry, the 2019 Mr. Olympia was recently interviewed before his 10th participation in the same contest. He explicitly expressed his take on a perfect contender among the former title holders.
Brandon Curry's pick from the 16 former Mr. Olympia
ADVERTISEMENT
Article continues below this ad
In a recent interview with Muscle and Fitness, Curry was asked, "There are 17 Mr. Olympia winners, counting you. You've competed against six of them. If you could stand side-by-side against one you haven't faced before, who would it be?" In reply, Brandon said he would choose Dorian Yates.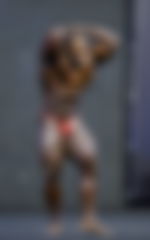 via Imago
"I think it would be Dorian (Yates) because that would be interesting, and it would be good to see versus me in 2019." the Prodigy said. With three IFBB Arnold Classic titles under his name, Curry strives to showcase his utter confidence as well as his challenging nature.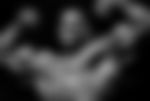 "Congratulations to the Three of You": Flex Wheeler, Brandon Curry, Hadi
Choopan, and Others Elated Over 212 Mr. Olympia Champ's Special Moment With
Family
When Curry received his first set of Hulk Hogan Dumbbells at the age of six, Dorian had already started his career. In fact, in the same year, 1988, the latter won 1st heavyweight and overall at the British Championships. Although Brandon wants to compete with his 2019 body, Yates has a different take on it.
ADVERTISEMENT
Article continues below this ad
Dorian Yates' critiques Curry's 2019 physique
In a video posted by @VALUETAINMENT, Dorian was reported to talk briefly about Brandon Curry's win. By comparison, he decided to conclude, "…it was probably one of the weaker Mr. Olympias we have seen". A legendary IFBB veteran, Yates has always strictly maintained his intricate workout, and with it came his strong opinions. He pointed out how Brandon Curry lacked the "deep separation and conditioning that used to be the norm in Mr. Olympia."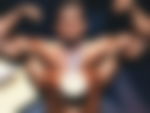 ADVERTISEMENT
Article continues below this ad
Whether Brandon's wish, roots in Yates's criticism is not explicitly disclosed, however, if there had to be a contest as such where these two bodybuilding beasts shared a single stage, who would have won? Let us know in the comments.
WATCH THIS STORY: "Criticism Shot Him in the Foot": The Bodybuilder Turned Philosopher Shines Light on One of the Biggest Bodybuilding Rivalries Between Two Beasts
>>> Read full article>>>
Copyright for syndicated content belongs to the linked Source : EssentiallySports – https://www.essentiallysports.com/bodybuilding-news-soon-to-make-his-tenth-olympia-appearance-bodybuilding-beefcake-brandon-curry-expressed-his-desire-to-share-the-stage-with-a-six-time-mr-olympia-winner/