Tim McGraw and Faith Hill have been there for each other, through the good and bad, in sickness and in health, for nearly 30 years.
The couple first met back in 1994 at the annual Country Radio Seminar in Nashville, Tennessee, and and became a couple about two years later when she joined him on the Spontaneous Combustion tour.
They have since welcomed daughters Gracie, 26, and Maggie, 24, and Audrey, 21, and continue to live in Tennessee.
WATCH: Tim McGraw gushes over wife Faith Hill
Speaking with Yahoo Music this week, Tim, 56, shared the moment when he and Faith's commitment to "in sickness and in health" was put to the test.
Opening up about his sobriety journey, he confessed: "She's always been my rock. She's my rock in everything that I do. I don't think I could stand up straight without leaning on her in everything that I do."
MORE: Tim McGraw's candid confession about three daughters with Faith Hill following in their footsteps
Tim has been sober from alcohol for over ten years now, since 2008, and has always been candid about how difficult it was for him to get healthy.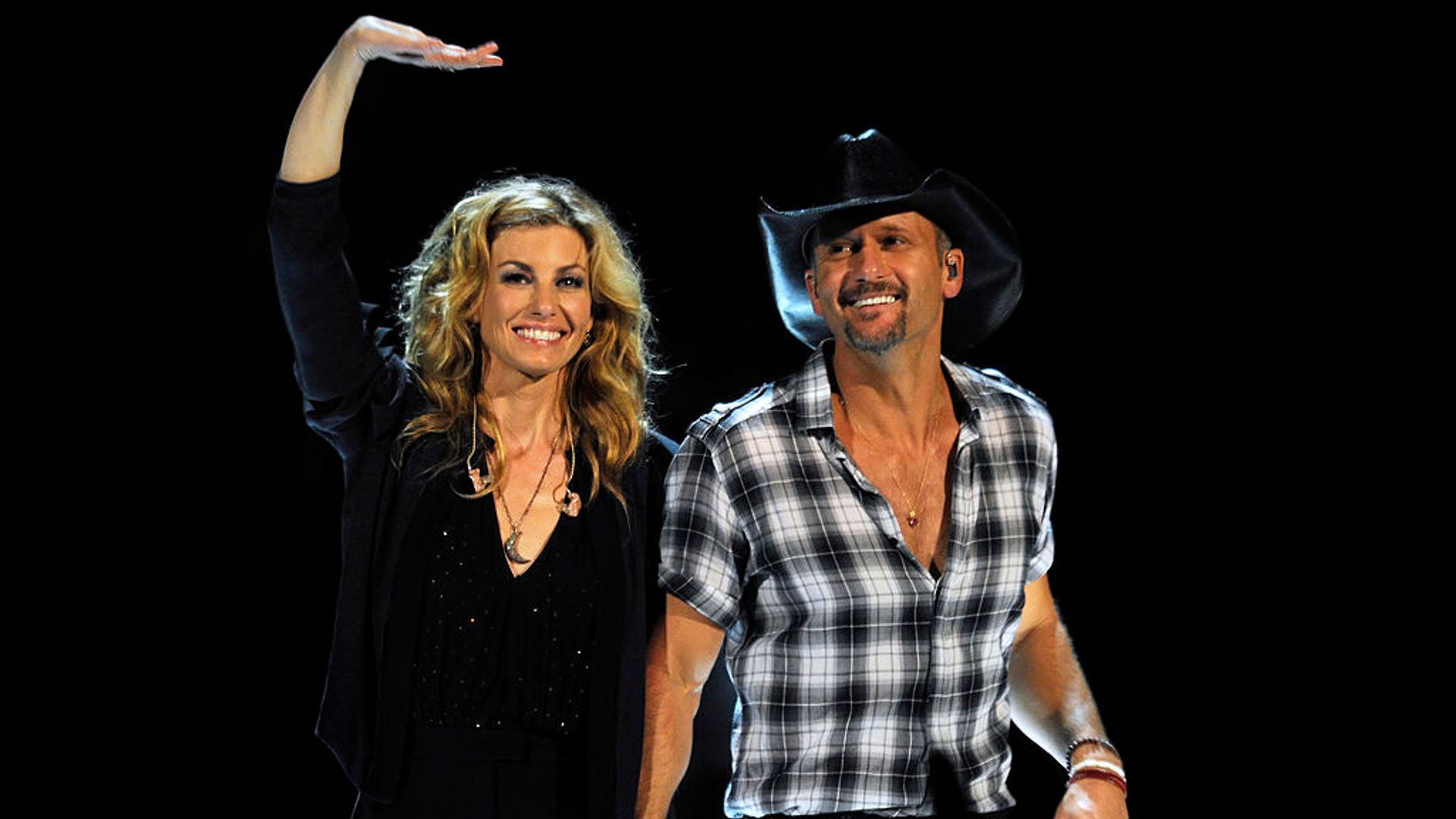 © GettyTim and Faith have been country's favorite couple since 1996
"It is not a linear path. There's setbacks and there's times you move forward and do great, and there's times you set back," he told Yahoo.
MORE: Tim McGraw makes HUGE announcement fans have been waiting for – and they are going wild
MORE: Tim McGraw and Faith Hill's mansion is 10x bigger than average home – wait 'til you see inside
He continued: "And that'll probably be a process throughout the rest of my life and something that I have to be diligent about and really continue to work at," adding: "And I think [my song "Hey Whiskey"] is helpful in that regard. It was very cathartic to me, in a lot of ways."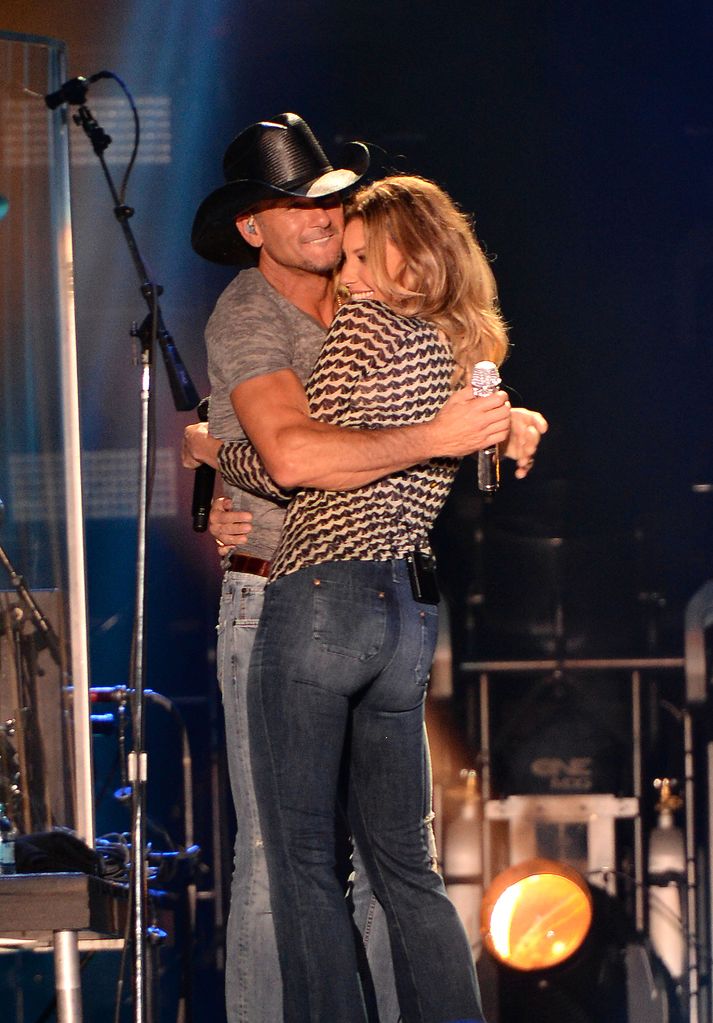 © GettyThe two have gone from friends to spouses to music collaborators and even co-stars
The lyrics to "Hey Whiskey," which was released this year, in part read: "All I ever did was give you my attention. Every Friday night since I turned twenty-two. I trusted you with my naive intentions. Hey whiskey, what'd I ever do to you? I gave you every penny in my pocket. You helped me lie and made me tell the truth.
"I let you stay, you made her leave. Made me say things I don't mean… You talked me into letting her walk out. Promised me I'd find somebody new."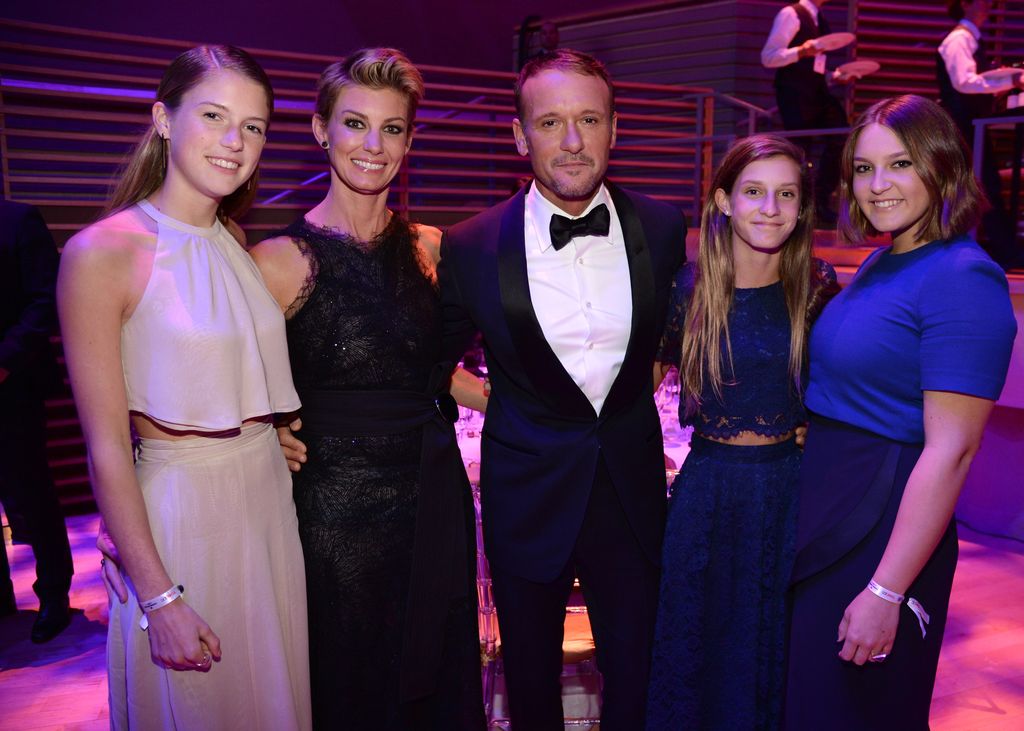 © GettyTim and Faith with daughters Maggie, Audrey, and Gracie
Tim has never shied away from praising Faith for being for him when he was at his lowest, and in 2021, he told Esquire: "I remember a moment when I was getting out of bed and going to the liquor cabinet and taking a big shot at eight in the morning and thinking, 'I have to wake the kids up.'"
He then said: "I went straight to my wife and said, 'This is where I'm at.' I was scared. She just grabbed me and hugged me and changed my life."
>>> Read full article>>>
Copyright for syndicated content belongs to the linked Source : HelloMagazine – https://www.hellomagazine.com/celebrities/499818/tim-mcgraw-faith-hill-support-sobriety-journey/