Navigation for News Categories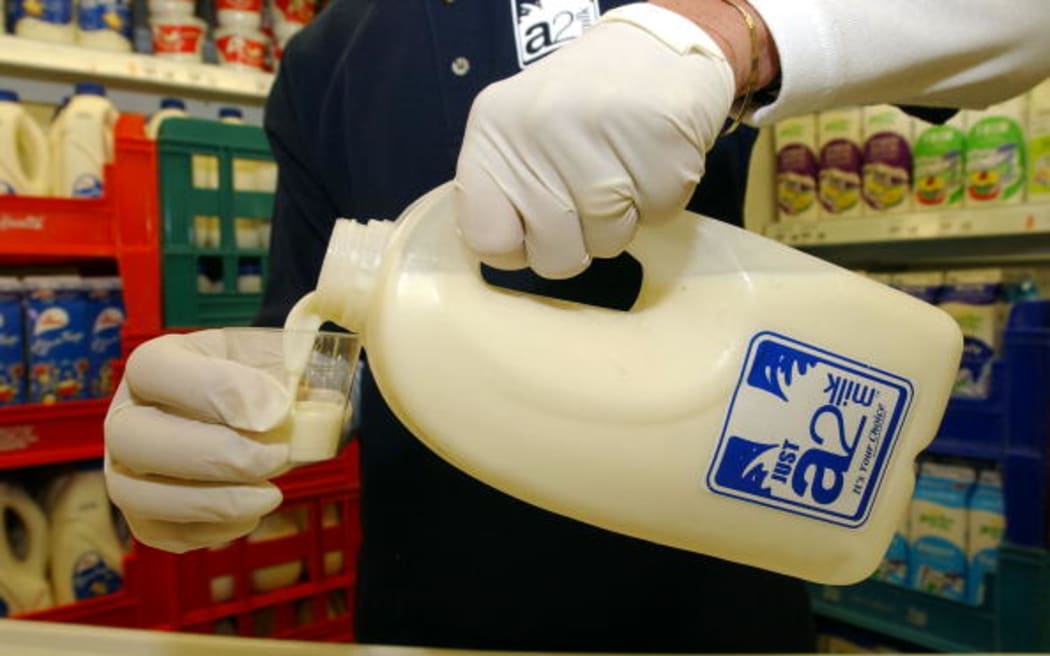 Photo: Getty Images
Dairy company A2 Milk has cancelled its exclusive supply agreement with specialty milk producer Synlait after its delivery fell "below the level required for Synlait to maintain such exclusive rights".
A2 Milk (a2MC) informed Synlait after the market closed last Friday, claiming that it had not performed to the necessary standard during 2023 to justify having exclusive supplier status for the supply of infant formula products to China.
"The manufacturing and supply agreement between Synlait and a2MC … will remain in place notwithstanding removal of exclusivity and Synlait remains an important supplier of a2MC," chief executive David Bortolussi said.
Synlait share trading was halted for five hours as it considered a2MC's statement, after which it rejected the cancellation.
"Synlait disputes that the a2 Milk Company has the right to cancel the exclusivity arrangements," it said in a statement to the NZX.
Synlait shares slumped close to 8 percent to a lifetime low of $1.18 when trading resumed.
Synlait emphasised that its exclusivity remained until the dispute was settled.
Synlait had a base supply agreement with a2 Milk that could only be terminated with three years notice, and its Dunsandel plant was officially licensed by Chinese authorities to manufacture a2 Milk products, Synlait said.
The companies have a disputes procedure involving good faith negotiations, and arbitration will occur if no resolution is reached.
Consistent with A2's strategy – analyst
Forsyth Barr senior equities analyst Matt Montgomerie said it was difficult to know why A2 decided to cancel the exclusive agreement, however it may have been indicative of an eroded relationship between the companies.
"It's been evident in market releases from both companies over the last 12 months, it appears on the outside looking in that the relationship hasn't been as strong as what it has been historically," he said.
"It appears… that A2's looking to go out elsewhere, should things not turn around or the ownership structure change."
Montgomerie said A2 Milk's announcement was no surprise as the company looked to get greater control of its supply chain and access another licence to produce its China Label product.
He noted A2 Milk owned the loss-making Mataura Valley Milk in Southland, which in time might be an alternative producer of its products.
Synlait under pressure
Synlait's business with A2 Milk provides about a third of its earnings, but it said there would be no financial impact for the year just finished. It reconfirmed it expected annual results between a loss of $5m and a profit of $5m.
"The a2 Milk Company's announcement is also not expected to impact Synlait's full year 2024 (FY24) results."
Synlait has been under pressure for some time with reduced sales, revenue and earnings forecasts, as well as restructuring to cut costs that has taken longer than expected to implement.
Montgomerie said the latest events highlighted investor concerns about Synlait.
"The market's been nervous on Synlait's recovery, broadly speaking, for some time and it just adds fuel to the fire in terms of the degree of uncertainty out there with respect to the future profitability in the business."
Synlait said it had renegotiated its banking facilities, giving it working capital and credit facilities worth a total of $480 million for the next one to two years, although it had to make a prepayment of at least $130m by early next year.
Get the RNZ app
for ad-free news and current affairs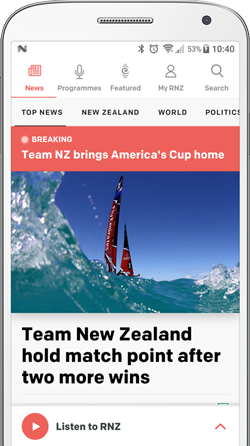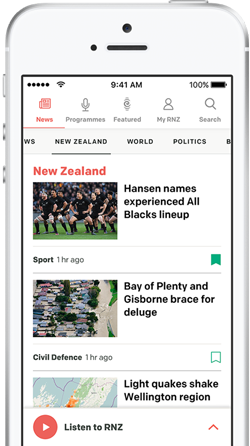 >>> Read full article>>>
Copyright for syndicated content belongs to the linked Source : RNZ – https://www.rnz.co.nz/news/business/498230/a2-milk-cancels-exclusive-supply-agreement-with-synlait