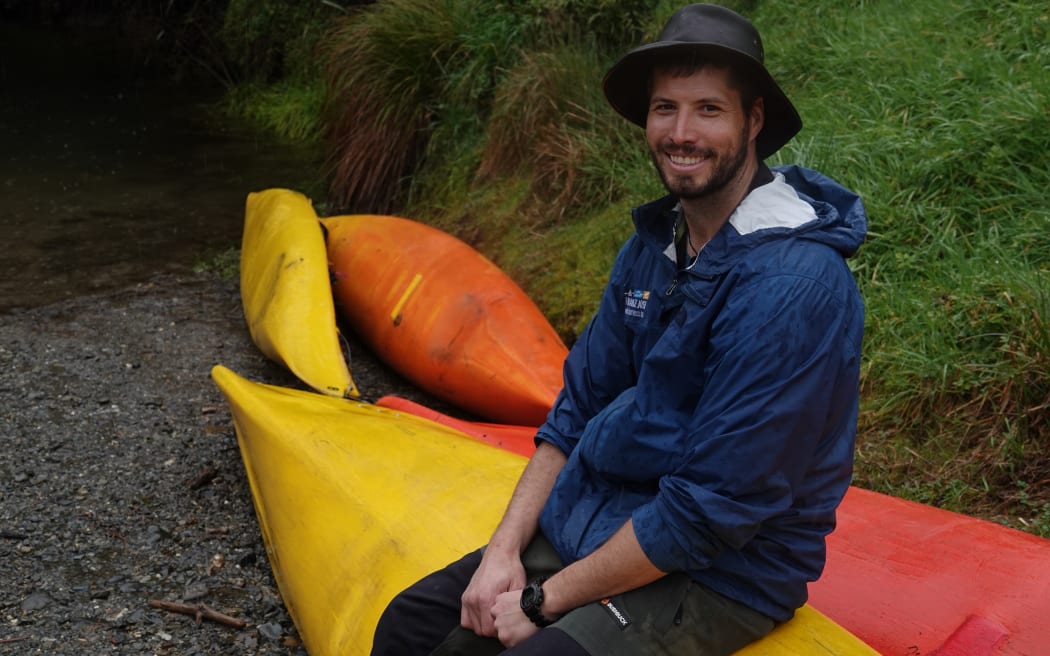 Co-owner of Franz Josef Wilderness Tours Dale Burrows.
Photo: RNZ/ Jimmy Ellingham
Tourism operators in Franz Josef are confident summer will herald a boon for the region, which was hit hard by Covid-19 lockdowns.
Last summer was a return to normal of sorts for the South Island town, but now overseas tourists are poised to come to New Zealand in bigger numbers.
Locally workers will need to find somewhere to live, with accommodation hard to find.
Even on a rainy early spring day tourists are still keen to kayak Lake Mapourika.
Leading them through the mist is Dale Burrows, who with wife Bronwyn owns Franz Josef Wilderness Tours.
"Business is really starting to pick back up, especially after Covid," Burrows said.
"It was great to have last summer and having internationals arrive, and we really felt the impact of that on the business.
"Things are a little bit slow this winter compared to pre Covid, but things are looking… really strong moving forward into next summer."
The business was expanding, adding quad biking to its boat trips and kayaking.
Burrows said although the Covid period was tough, they used the slow years well.
Before Covid, 95 percent of their customers were international and just 5 percent domestic.
The first summer after the pandemic hit, they suffered an 85 percent drop in business.
"The second summer we did a little bit better. We'd rebranded and we'd got things in place," Burrows said.
"To be able to get four times or five times what our domestic numbers were was pretty special. Kiwis were getting out and exploring their own backyard and coming and sharing it with us."
The signs suggested New Zealanders would continue to travel around the country, he said.
"I was at a recent tourism summit and they were saying that domestic tourists coming to the West Coast are still at the same level as what it was during Covid, so I think it's been really cool."
Burrows said recruiting staff had been no problem, but finding them somewhere to live in the town of about 450 people was a challenge.
"Franz Josef's such a seasonal little town – we absolutely boom over summer and then it's quiet during winter – and we don't carry as many staff during the winter. We get a lot of seasonal workers coming in.
"Finding places for them to live for the five, six, seven months that they're here – I've got to retain that accommodation right through the months when we don't have those people."
Locals said many overseas workers stayed away last year, but had returned.
Snake Bite cafe duty manager Bre Kerr said it was a struggle finding staff last summer.
Bre Kerr from Snake Bite cafe.
Photo: RNZ/ Jimmy Ellingham
"We were just getting into that busier period and we didn't have enough staff for a while," Kerr said.
"Overall, New Zealand's struggling with staff anyway. We're slowly getting more people in.
"Franz is a really nice place to live. That brings people here. Now we're just struggling with staff housing, but we're slowly getting more staff."
After a slow winter, Kerr expects a busy summer.
"Last summer was crazy busy. Tourism was slowly picking up again and we had buses and buses of people through, lines out the door down the road."
At the viewing platform for Franz Josef Glacier, RNZ meets a group of tourists led by Delon Lee, of EU Holdings, who expects to take more groups to New Zealand in coming months.
Ross Williams, from New Zealand Journeys, is their driver and guide, and has been busy.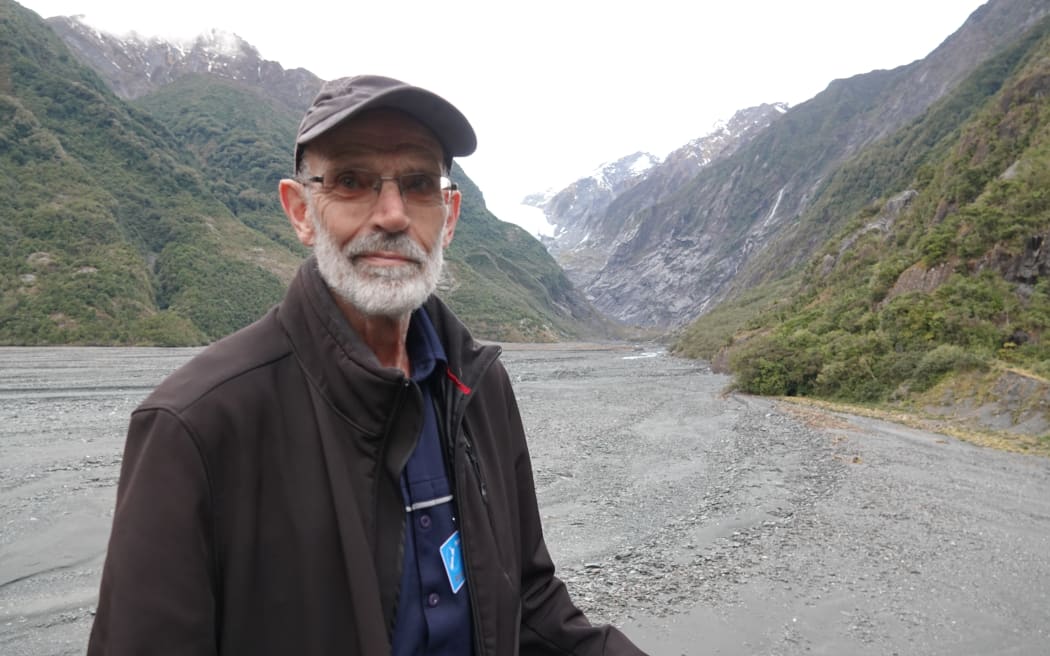 Ross Williams
Photo: RNZ/ Jimmy Ellingham
"It's not normal for us to be so busy, but it's been a lot busier than we were expecting," Williams said.
"People over in Asia have been freed up and they want to get out and they want to come to New Zealand because they've heard New Zealand's such a great place to be."
The past few years had been tough, but now there might not be enough service staff to meet tourists' needs, if temporary overseas workers did not return to fill those jobs, he said.
"We haven't had all of them come back in their droves and places like Queenstown… they can't find any accommodation, so accommodation's a big problem."
Looking at the bookings for Glacier Country Helicopters, chief executive and pilot Poppy Gordon is confident of a busy peak season.
"This time last year they opened the borders and we started rolling into things in August. It was all crystal ball gazing. It was the new Covid – how do we prepare for that.
"Luckily we had a great season. I just compared August to the one last year. We haven't doubled it, but we've tripled it," Gordon said.
The business does scenic flights around Franz Josef, Fox and Tasman glaciers, and this summer will have 10 staff and four helicopters – there are plans too for a new hangar.
"We were down to 2 1/2 [staff during Covid]," Gordon said.
"It was definitely tough times for sure, and hopefully we don't have any natural disasters or anything like Covid ever again."
The pandemic came on the back of flooding in 2019, so this year, for the first time in five years, the Franz Josef tourism sector is hoping to return to normality.
>>> Read full article>>>
Copyright for syndicated content belongs to the linked Source : RNZ – https://www.rnz.co.nz/news/business/498260/franz-josef-tourism-businesses-see-summer-rush-on-the-horizon