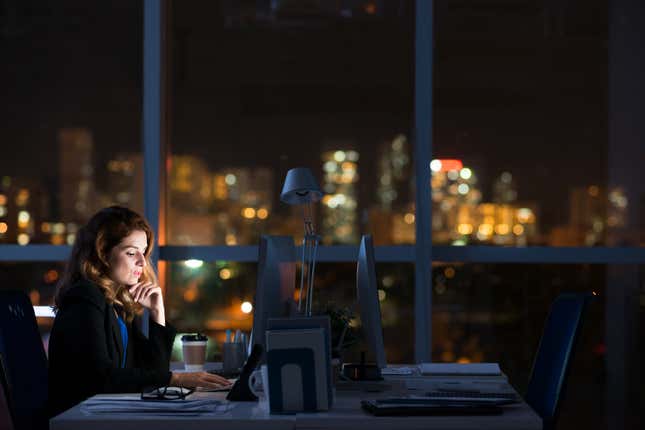 Photo: Dragon Images (Shutterstock)
Why a tightening of credit conditions could lead to a weak economy
Whistleblowing is vital to prevent and uncover corporate misconduct, including fraud, waste, discrimination, toxic work environments, and other wrongdoing. Still, becoming a whistleblower is uniquely challenging, even under the best circumstances.
Retaliation against those who report wrongdoing in the workplace remains all too common. Rather than being commended, whistleblowers are attacked and vilified. Thus, the mere thought of blowing the whistle, let alone following through, can bring about severe psychological distress.
Companies committed to whistleblowing programs can make all the difference by creating supportive work environments where whistleblowers feel protected and safe.
Psychological safety cannot be ignored
It is important that people feel they can speak up and express their concerns. Being heard is being seen. In a psychologically safe workplace, people are not full of fear and are not trying to cover their tracks to avoid being embarrassed or punished, says Harvard Business School professor Amy C. Edmondson and author of The Fearless Organization, who coined the phrase "team psychological safety."
Dr. Susan Kahn, business psychologist, author, and academic, amplifies that when there is a psychologically safe culture, "it means that when you're at work, you feel free to speak. You feel free to raise concerns. You feel free, no matter what your status in the organization, whatever your position, that you will be listened to, that somebody is prepared to hear you without humiliating, criticizing, or shutting you down."
Whistleblowers are more likely to come forward when they enjoy psychological safety and trust their company's commitment to ensuring their safety and well-being. When a company openly values the chance to see areas for improvement and course correction, it is less likely to view whistleblower reports as hostile or disloyal.
How to make whistleblowers feel safe to come forward
There is much a company can do to foster psychological safety in the workplace, thereby protecting whistleblowers. Best practices include:
Establish a confidential reporting system. A confidential reporting system builds a culture of trust, where people feel protected to speak up and more loyal to the company.Provide training on the company's anti-retaliation policies. Train employees on how the company will enforce whistleblower anti-retaliation policies. The whistleblowing process benefits from transparency. Everyone must know whistleblowers will be protected from retaliation and other negative consequences.Inform employees of their legal rights. Provide specific training to teach employees about their rights and available internal and external whistleblower protection programs. Proactively inform employees of the laws that protect whistleblowers from firing and discrimination. Provide whistleblower recognition. Whistleblowers must be celebrated, not shamed or attacked. Celebrating whistleblowers can include instituting awards programs, highlighting whistleblowers' actions in monthly newsletters and creating financial incentive programs for whistleblowers.Follow up with whistleblowers. Set up formal and informal mechanisms for periodically checking in.Provide financial support. Financial support should include compensation for lost wages or other damages resulting from coming forward as a whistleblower.Provide psychological support. This is necessary to alleviate the significant psychological stress and anxiety attendant to the whistleblowing experience. Easy access to mental health resources is vital.Track speak-up rates and retaliation cases. Measure the effort to encourage speaking up and anti-retaliation. Involve senior leadership. An effective whistleblower protection and anti-retaliation program requires senior leadership commitment and accountability.
Building trust and resolving issues
Companies can create workplaces where people feel comfortable voicing their concerns without fearing retaliation. Employees who feel psychologically safe to voice concerns are likelier to take advantage of their company's internal whistleblowing hotlines rather than keep quiet, take to social media, or use other external avenues.
Proactively addressing employees' fears of retaliation from whistleblowing will improve internal reporting rates and reduce the number of people needing to take their concerns public or outside the company in the first instance.
The advantages of internal whistleblowing are more than just protecting the company from public scrutiny. A company where people are encouraged to voice their concerns safely is better equipped to resolve issues. It is also a solid indicator to recruits, investors, customers, and peers that the company can be trusted.
Kelly Richmond Pope, author of Fool Me Once, is the Barry Jay Epstein Endowed Professor of Forensic Accounting at DePaul University in Chicago.
>>> Read full article>>>
Copyright for syndicated content belongs to the linked Source : Quartz – https://qz.com/we-need-whistleblowers-here-are-9-ways-workplaces-can-1850882114