In 2017, the How I Met Your Father actress Francia Raisa donated her kidney to the pop star Selena Gomez during her battle with lupus, an autoimmune disease that can lead to organ failure. Despite the successful transplant, rumors of a potential feud between Francia and Selena made the fans think becoming a donor was not her choice.
Selena Gomez named another person as her only friend.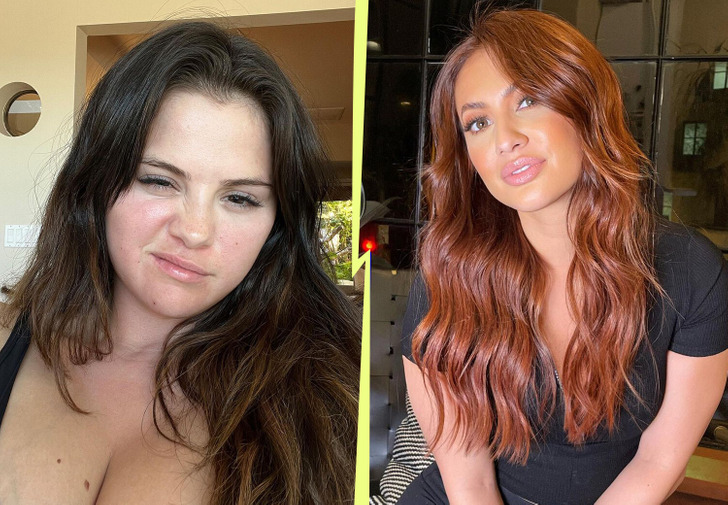 Last year, rumors about a strained friendship arose when Selena Gomez mentioned that Taylor Swift was her "only friend in the industry." Gomez expressed feeling like she didn't belong to any cool celebrity groups.
Francia Raisa, who donated her kidney to Gomez in 2017 and saved her life, described Selena's comment as "interesting" on Instagram but later deleted it. Gomez defended herself, stating she couldn't mention everyone she knows.
Recently, Raisa addressing the gossip about the feud between her and Selena clarified that there's no "beef" between her and Gomez saying, "I know she and I both went public with our situation years ago, and honestly we had to. The press got ahold of the story, and we wanted to tell it."
Raisa admitted being caught off guard by hurtful rumors online and she avoids reading negative comments. She faced criticism, with one person calling her career a "flop."
Francia said she wasn't "forced" to donate her kidney to Selena.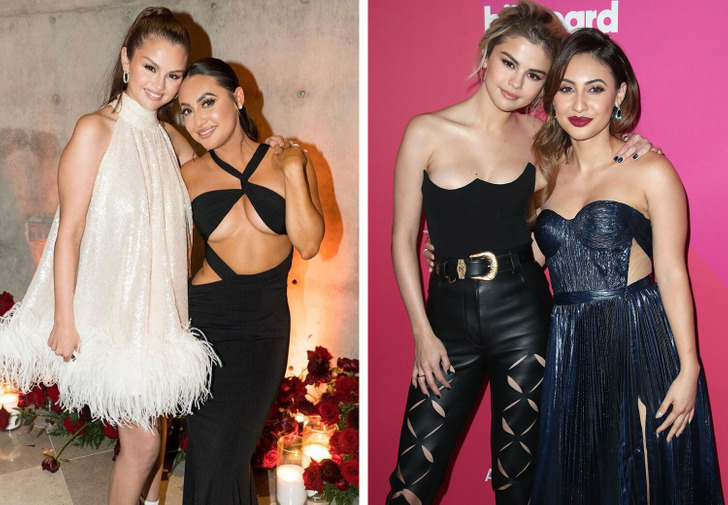 After the revelation of Francia Raisa donating her kidney to Selena Gomez, the internet was flooded with wild speculation. Some said that Francia hadn't volunteered to donate her kidney but was instead put in an awkward position to save Selena.
In her recent interview, Francia addressed her friendship with Selena Gomez, clarifying that she was not coerced into donating her kidney to the singer. Raisa shared that the decision to undergo the 2017 kidney donation, amid Gomez's battle with lupus, was her personal wish. "I've said this before, but that was a time where I just felt it in my heart," she said. "I knew I was a match. I knew it was going to happen."
Raisa emphasized that she willingly chose to donate her kidney, and nobody pressured her into it, "No one forced me to do anything. It came out of the genuine kindness of my heart, and I've been super blessed ever since."
Francia commented that their story with Selena gets too much attention from the media.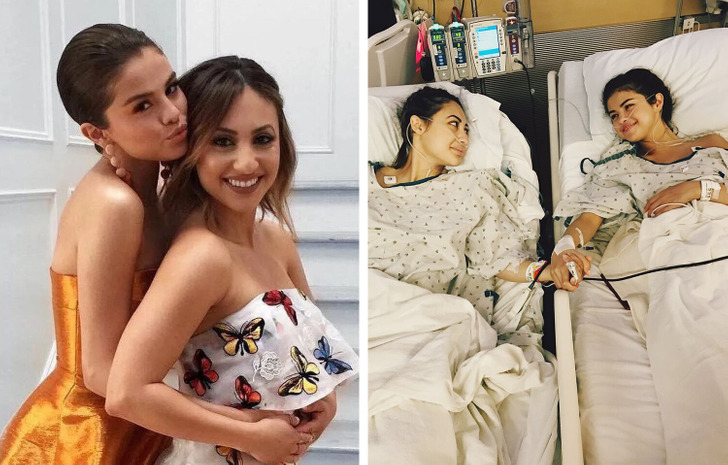 Despite her willingness to donate her kidney, Francia Raisa expressed surprise at the stir and subsequent internet attention it caused. She admitted that she never anticipated such a significant reaction to the kidney donation.
In 2018, Francia had previously shared the story of how she discovered she was a match for Selena Gomez's kidney transplant, "One day I got a phone call from Selena, a FaceTime, and she's like: 'You're a match!'" But Raisa was a bit upset since she had her own way of breaking the news to Selena, "I had a way that I wanted to tell her when I made the decision. I knew it was going to happen, I just needed that time."
Last month, Selena celebrated Francia's birthday with an Instagram post, describing her as a "special human being." Selena expressed her love for Francia, emphasizing that their bond remains strong no matter where life takes them.
Still, this is not the first time people talk about a potential feud between two friends. In 2018, the girls' friendship hit a rough patch when Francia became hurt by Selena's unhealthy choices following the transplant. The suspicions of their feud escalated in December 2019 when Selena referred to Francia as "the girl that gave me the kidney" without mentioning her name while talking about the surgery.
>>> Read full article>>>
Copyright for syndicated content belongs to the linked Source : BrightSide.me – https://brightside.me/articles/francia-raisa-addressed-the-rumors-she-was-forced-to-donate-her-kidney-to-selena-gomez-814591/