Boxing legend Mike Tyson has denied suggestions that he has donated to the Israeli military, after photos emerged of him at a fundraiser for the country's forces.
The region has been the focus of contentious public debate in recent weeks, following Palestinian militant group Hamas' surprise October 7 attack on Israel by land, air and sea. The attack left approximately 1,200 dead, while 240 hostages were taken.
Israel subsequently launched its heaviest-ever military response in Gaza. As of Wednesday, over 11,200 people had been killed in Gaza, The Associated Press said, citing the Gaza Health Ministry, while thousands more have been injured and displaced.
Amid the conflict, there have been calls for a ceasefire, amid concerns for Palestinian civilians. It was also revealed Israel had blocked such essentials as food, fuel, electricity and medical supplies from entering Gaza.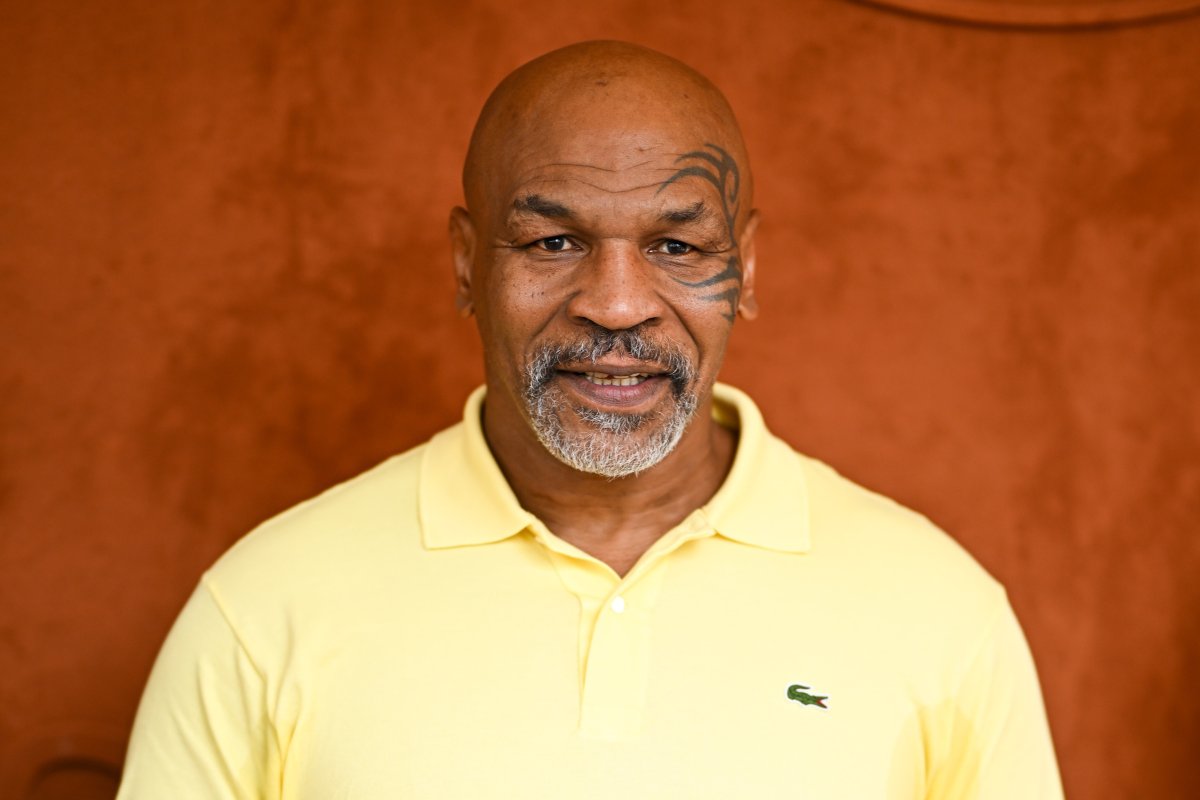 Mike Tyson is pictured on June 09, 2023 in Paris, France. The boxing legend has hit back at accusations that he has donated to the Israeli military, after he was pictured at a fundraising event for the country's forces.
Stephane Cardinale/Corbis via Getty Images
As the war continues to see a number of public figures praised and criticized for expressing a stance on the issue, it was revealed that Tyson had attended a recent event held in Miami to aid of the Friends of the IDF (Israel Defense Forces).
Per the FIDF's website, it is the "sole organization authorized to collect charitable donations on behalf of the soldiers of the Israel Defense Forces across the United States of America."
Funds are currently being raised for the IDF to have temporary field hospitals, intensive care ambulances, hygiene kits, and plasma kits, among other supplies.
After photos circulated on social media of Tyson at the Miami event—where attendees included filmmaker Brett Ratner—the star issued a statement in an Instagram Story post.
"I want to clarify the recent portrayal of an event I attended," he wrote on Thursday. "Invited for a casual evening out by a friend, I was unaware of the arranged fundraiser and no donations were made by me or on my behalf."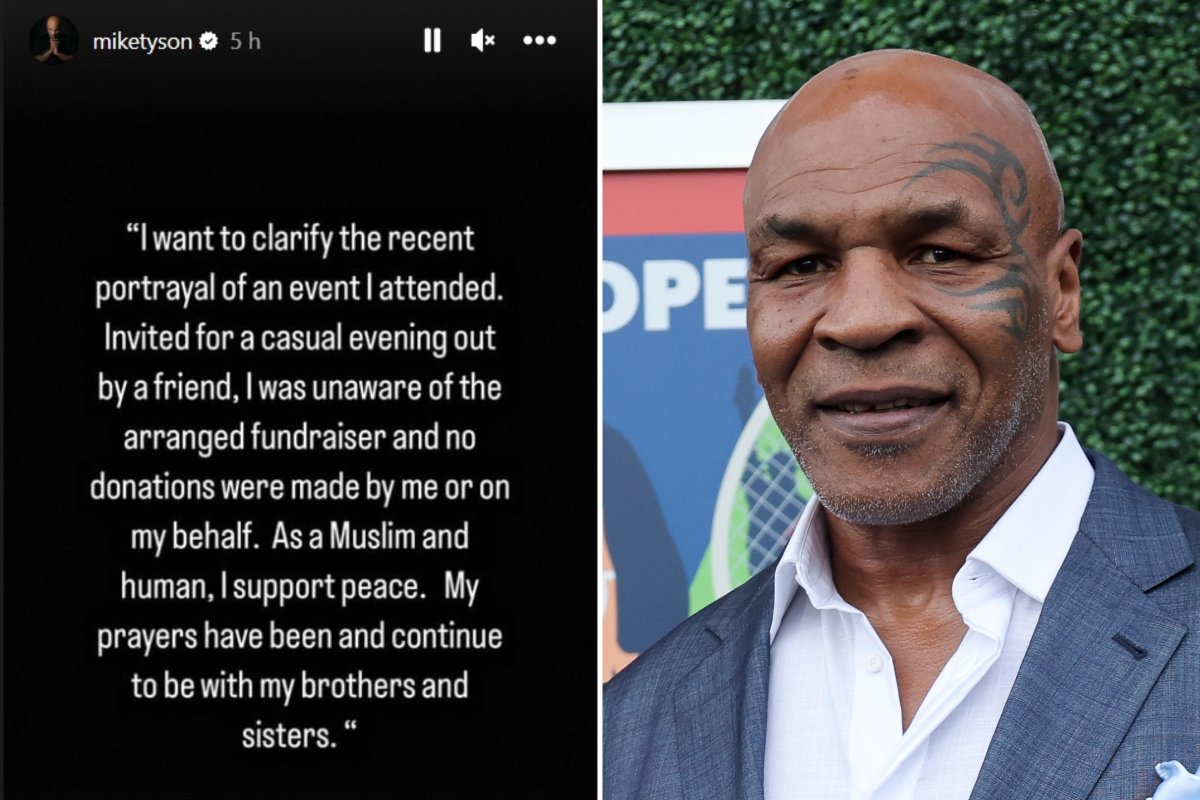 Mike Tyson is pictured on August 28, 2023 in New York City. The star issued a statement to clarify his stance on the Israel-Hamas conflict.
Mike Tyson/Instagram;/Jean Catuffe/GC Images
Tyson, who last year announced a partnership with Israeli medical marijuana company InterCure, concluded: "As a Muslim and human, I support peace. My prayers have been and continue to be with my brothers and sisters."
Newsweek has contacted representatives of the FIDF via email for comment.
Ahead of Tyson sharing his statement, photos of him at the event had sparked criticism from a number of social media users.
When the images were posted on X, formerly Twitter, one detractor wrote that late boxing icon Muhammad Ali, a Muslim who famously spoke out against war, "would be turning in his grave" at the sight.
Several others baselessly suggested that Tyson was paid to attend the event, while one called him a "traitor," who has "betrayed his Muslim brothers and sisters in Palestine."
Amid the criticism, a number of other social media users spoke out in Tyson's defense.
Ahead of the onetime heavyweight champion's statement being released, one Instagram user wrote: "The thing is he's probably not even [attending the event] out of malice. Mike's a good guy. He probably just has no clue what's going on."
The Miami FIDF fundraiser, was organized by Israeli businessmen Oren Alexander and Benny Shabtai. It reportedly raised close to $10 million.
Uncommon Knowledge
Newsweek is committed to challenging conventional wisdom and finding connections in the search for common ground.
Newsweek is committed to challenging conventional wisdom and finding connections in the search for common ground.
>>> Read full article>>>
Copyright for syndicated content belongs to the linked Source : Newsweek – https://www.newsweek.com/mike-tyson-denies-link-israel-military-fundraising-fidf-1844599