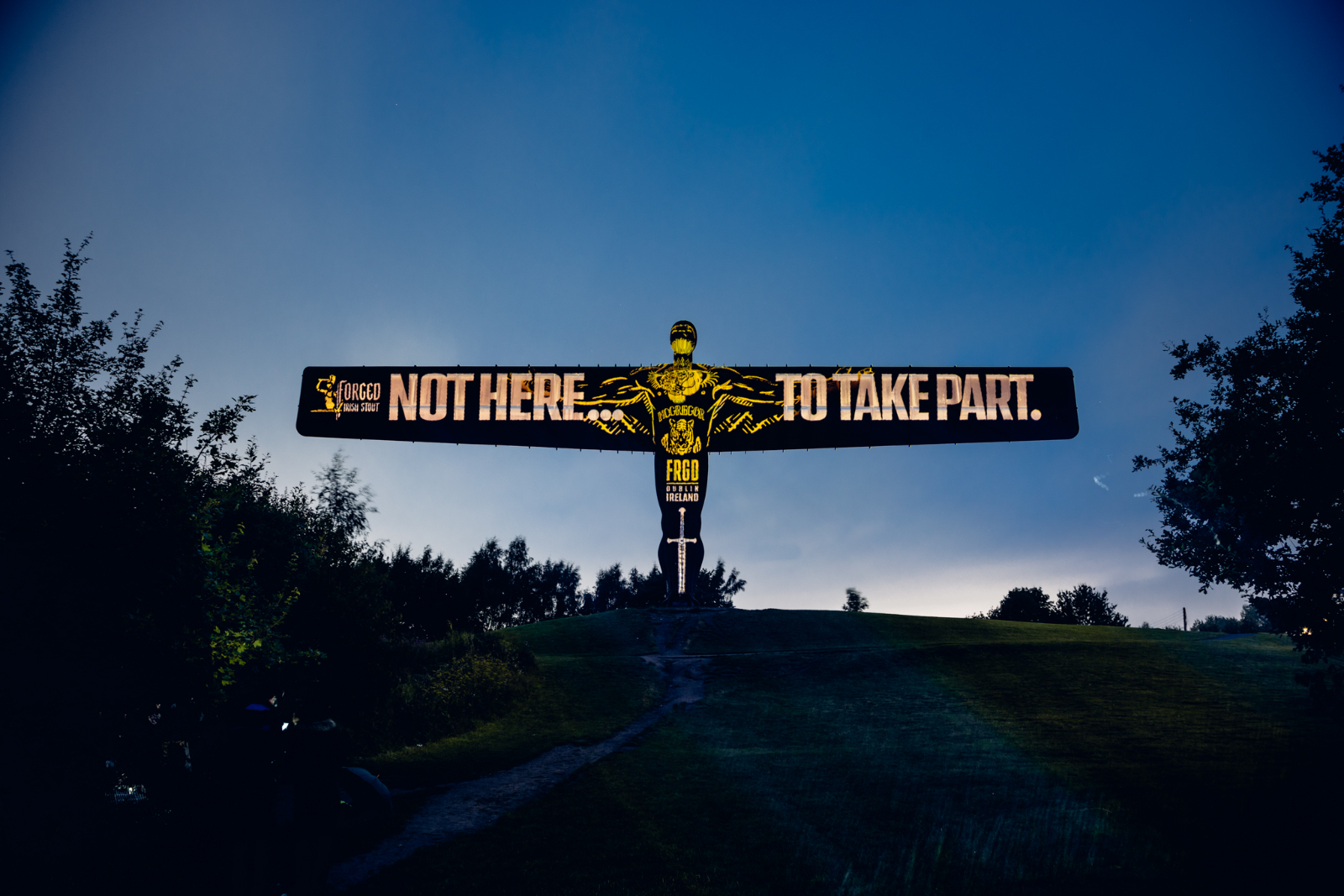 Conor McGregor once famously declared that he wasn't around "just to take part" and ahead of its launch this weekend in nearly 400 Asda locations across the UK, his latest venture Forged Irish Stout is set to "take over."
After conquering the Irish whiskey market with his Proper No. Twelve Irish as well as its cousin, Proper Irish Apple, McGregor's empire expands once again on Saturday, August 5 when Forged Irish Stout — which up until recently was only available in his Black Forge Inn in Dublin — makes its official debut on UK shelves..
Forged Irish Stout had its ceremonial first UK pour ahead of Wrexham football match in April, with a similar introduction held in New York City just last month, but fans of stout will finally have a chance to sample it for themselves at Asda locations across the United Kingdom, priced at £10 for two four-can packs or £5.75 for one.
To celebrate the occasion, some of the UK's most recognisable landmarks featured a Forged Irish Stout takeover of their own — with McGregor's likeness beamed onto the famous 'Angel of the North' in Gateshead. At around the same time, and some 350 miles away in Dover, the world famous White Cliffs also paid homage to McGregor and Forged Irish Stout.
Scotland, too, got in on the Forged Irish Stout takeover with similar scenes in Edinburgh and Glasgow, while some of London's most well-known sightseeing spots were also involved.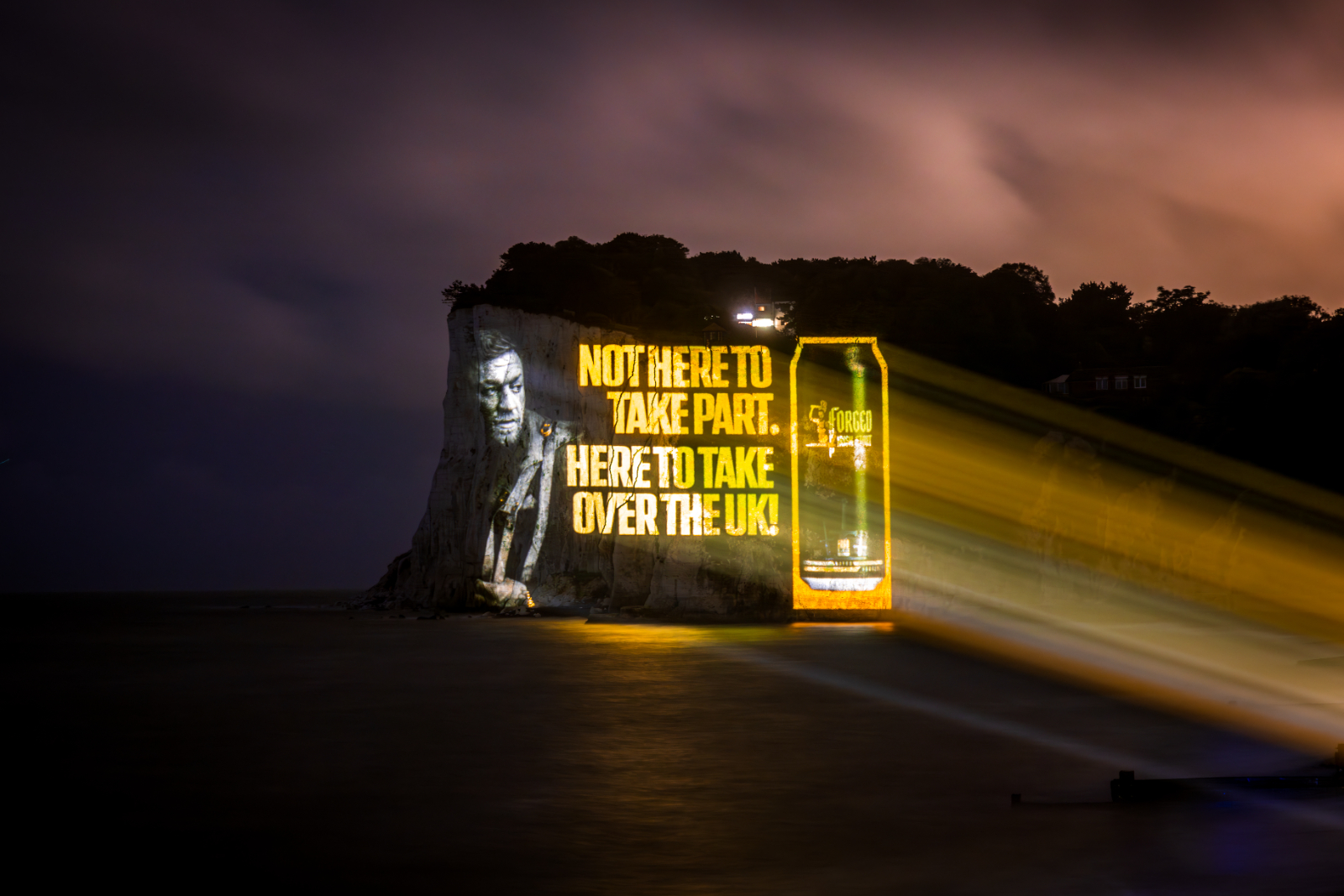 "I've said it before and I'll say it again. We're not here to take part, we're here to take over," said McGregor ahead of the UK launch of Forged Irish Stout. "This launch comes as a culmination of two years of hard graft from myself and The Forged Irish Stout team and I'm immensely proud to finally be able to get it into the hands of the British public. We've huge plans for Forged in the UK, Ireland, the US and beyond and I can't wait for you all to join us on the journey."
Doug Leddin, Forged Irish Stout's chief marketing officer, added: "Created by one of the most famous and successful Irishmen in the world and brewed in our very own Dublin brewery, Forged is a 100% Irish stout. With this exclusive launch in Asda, we're only just getting started."
Further launch dates for Forged Irish Stout — as well as a major international launch event — are in the works. But ahead of that, get yourself down to Asda to sample for yourself the smoothest, creamiest and freshest stout on the market today.
comments
>>> Read full article>>>
Copyright for syndicated content belongs to the linked Source : TheMacLife – https://themaclife.com/sports/mma/forged-irish-stout-takes-over-the-uk-ahead-of-launch/