For the first time, the IRONMAN World Championship came to Europe this past Sunday.
Nice, France was the venue for the Pro Men's World Championship, with the Pro Women next up in Kona on Saturday 14 October 2023, as the split venue decision implemented by IRONMAN comes into full effect.
The race was won by Sam Laidlow who, at the age of 24 years and 261 days, becomes the youngest men's IRONMAN World Champion to date. With the race also seeing the 'Last Dance' of the legend that is Jan Frodeno, are there any big-picture takeaways in relation to the long-distance triathlon landscape? Is this a 'changing of the guard', or is there more to it than that?
Let's take a look, and see what we can find.
Frodeno and the legends
A statement of the obvious, but some of the names who have been most closely associated with success at the IRONMAN World Championship over the past decade and more, are now looking forward to a more relaxing life. A few others, perhaps, face an uphill struggle to return to podium contention.
It's not just Frodeno. While he wasn't racing in Nice this year – and is taking his own route to retirement – Germany's Sebastian Kienle will play no further part, on course at least. Kona winner in 2014, he also has three further Hawaii podiums on his impressive palmarès, and ended his fine record on the Big Island last year with a sixth-place finish, his fastest ever time there.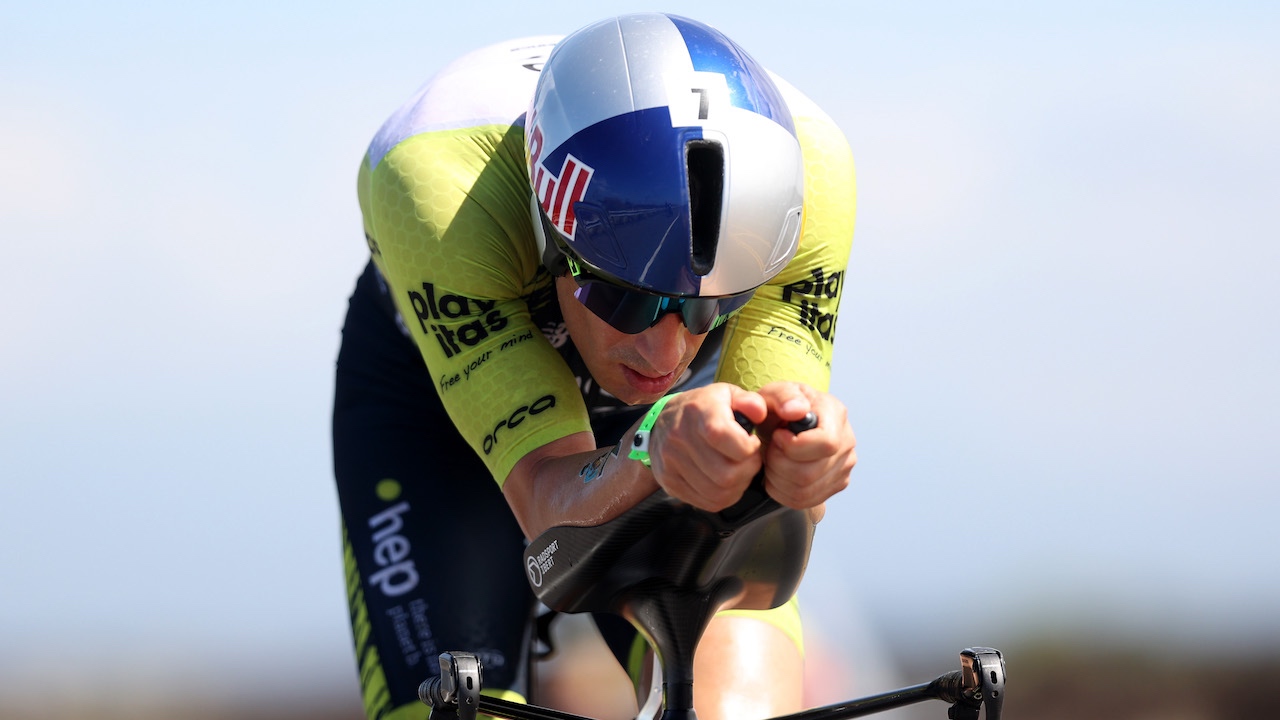 (Photo by Ezra Shaw/Getty Images for IRONMAN)
Could there be others that will not longer be part of the podium talk at an IRONMAN World Championship?
While not racing in Nice, Canada's Lionel Sanders has been second twice at the event, first in 2017 (Kona) and then again at the delayed 2021 event, held in St George in May 2022. While his 35 years shouldn't be a restriction on his potential in a calendar sense, whether we'll actually see him back over the full distance is currently not certain. That update would suggest that 2024, at the very least, is out of the question.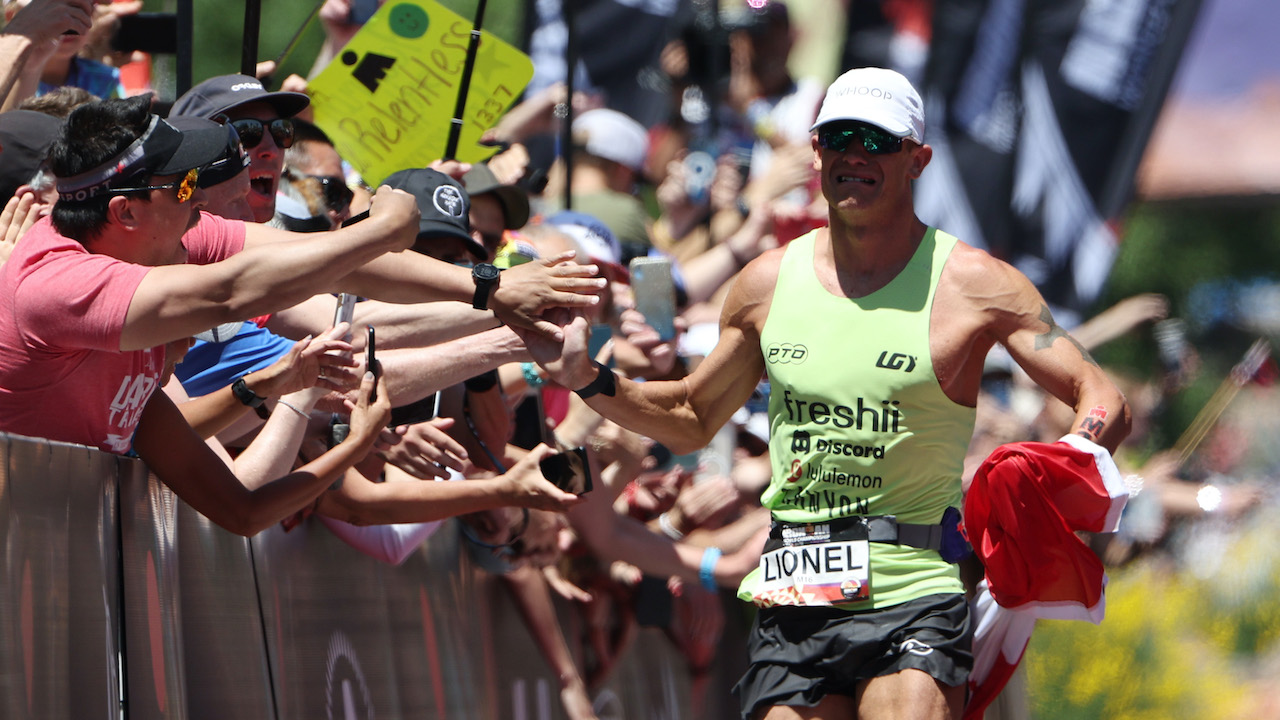 Photo by Tom Pennington/Getty Images for IRONMAN
With that said, I think a generic 'changing of the guard' narrative is far from the complete story.
Most obviously of course, Patrick Lange – who recently turned 37 – added a second place to his previous two wins and a third place in Kona. In the process, he continues to set the benchmark for iron-distance run performance. His 2:32:41 on the Promenade des Anglais was the quickest by almost four minutes, and follows a 2:30:27 (Challenge Roth) and 2:30:31 (IRONMAN Israel) within the last 12 months.
Lange has been through some difficult times, has had crashes and illness, but his consistency over the full distance over the last three years has been exceptional. If you are only as good as your last race, well, he's still at the top of his game. He's even overcome his kryptonite in getting the better of Magnus Ditlev. He's a class act, and rising to the challenge of the new generation.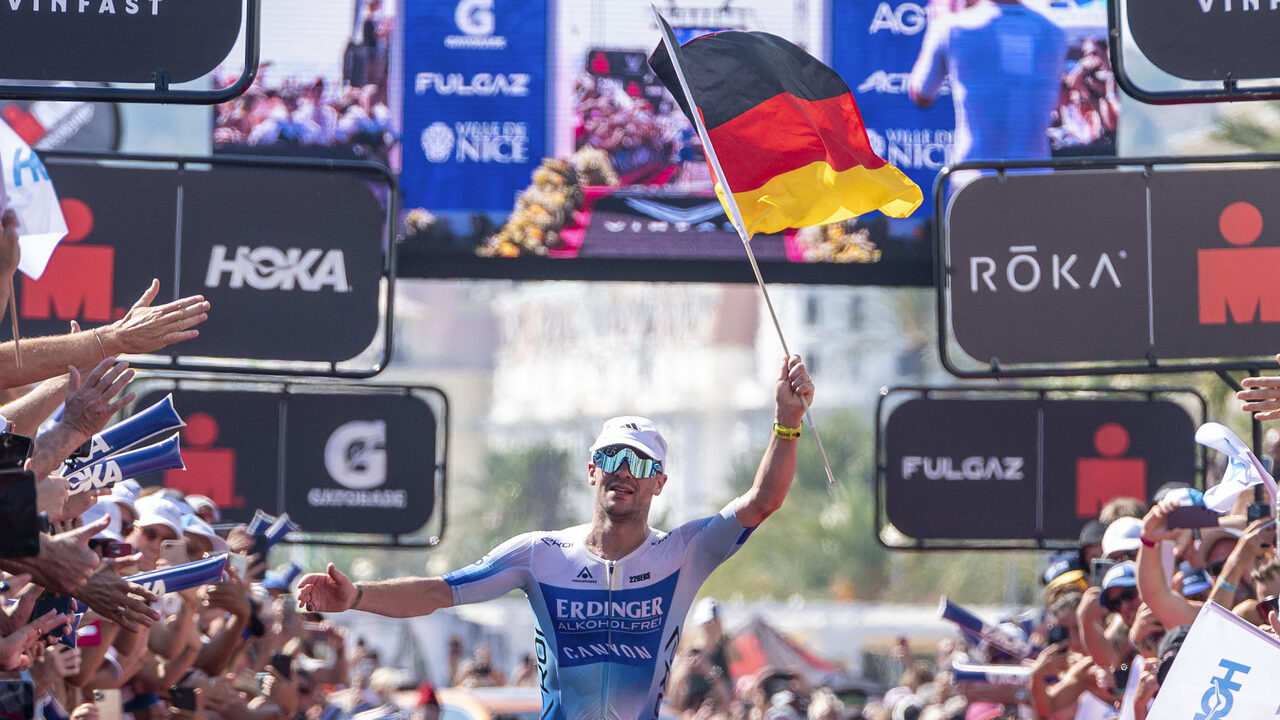 [Photo Credit – Donald Miralle for IRONMAN]
In terms of other multi-podium World Championship finishers, Great Britain's David McNamee – still just 35 – will still believe that at his favourite race, he can add to his Kona medal collection before he hangs up the trisuit. He didn't race in Nice, for reasons he explained, and he's used his time during 2023 to date to work on his shorter-distance speed through the PTO Tour Series.
David is set to race IRONMAN Italy Emilia-Romagna this coming weekend, followed by IRONMAN Barcelona in early October as he seeks to stamp his 2024 Kona ticket early.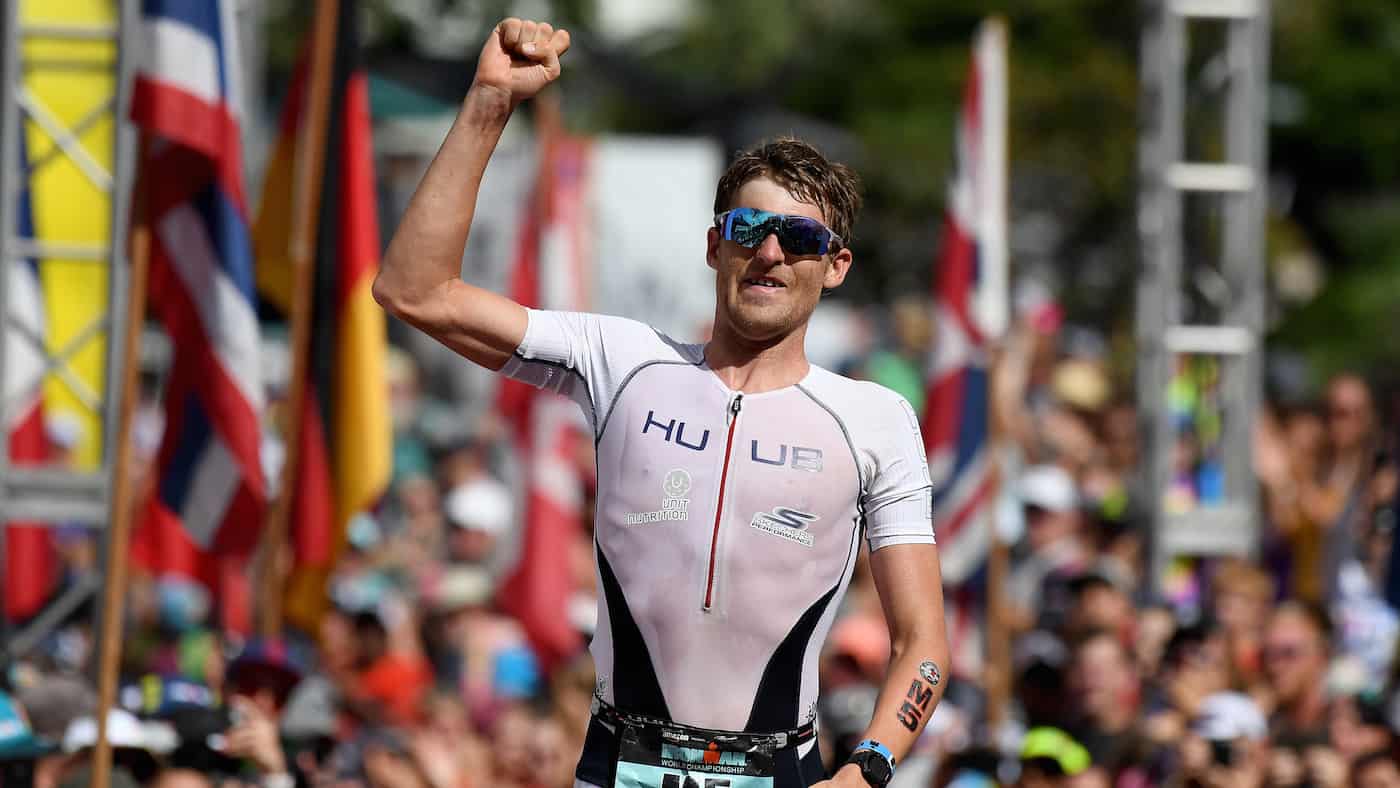 Photo by Nils Nilsen/Getty Images for IRONMAN
Ultimately however, time waits for no (wo)man, and there's a new batch of names that will be stepping into their shoes.
Laidlow heads a new (very young) generation
With plenty of new names performing well and the youngest ever men's champion, has the structure of long-course triathlon at the top tier of racing significantly moved towards a younger demographic? That certainly feels the case, but I thought I'd try and collate a few statistics to see if that backs up that widely assumed narrative.
Of course, there's an endless manner of ways in which you can do that, but for relative brevity, I decided to look at the top-five finishers of the last six Men's IRONMAN World Championship, to see if any trends jump out:
2023 (Nice) – Winner Age=24.7 years, Top-five finishers average age=28.9 years
2022 (Kona) – Winner Age=26.5 years, Top-five finishers average age=28.2 years
2021 (St George, held 2022) – Winner Age=28.2 years, Top-five finishers average age=32.9 years
2019 (Kona) – Winner Age=38.2 years, Top-five finishers average age=37.0 years
2018 (Kona) – Winner Age=32.2 years, Top-five finishers average age=33.5 years
2017 (Kona) – Winner Age=31.2 years, Top-five finishers average age=31.6 years
As well as Nice 2023 providing the youngest ever Men's winner, Kona 2022 (Gustav Iden) and St George 2022 (Kristian Blummenfelt) were also significantly younger than the three pre-COVID years.
If you zoom out even further, then historically, even Iden's Kona victory last year (Gustav was 26 years, 160 days) was the youngest men's champion since the early 1980s.
It's not just the winners however, that youth trend goes deep. Of the six youngest athletes who started in Nice, ALL of them finished in the top-15 prize money slots. (Laidlow, Ditlev, Chevalier, Clement Mignon, Matthew Marquardt, Niek Heldoorn).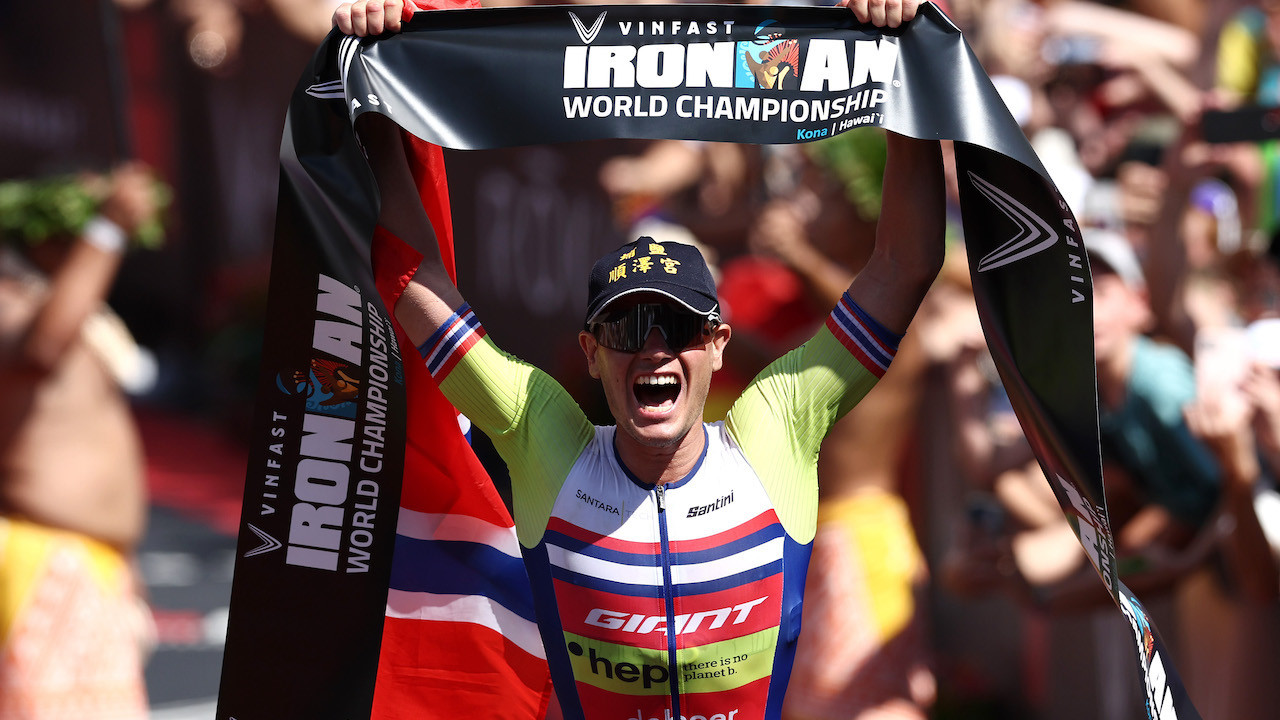 (Photo by Tom Pennington/Getty Images for IRONMAN)
The depth – from the small sample set above – follows a similar trend, with Lange (37), the only athlete in his 30s to make the top five in Nice.
Specialists
What has also changed is the route many of these top (young) athletes have taken to get towards the top of long-distance racing.
Sam Laidlow's international draft-legal C.V. does not extend beyond ETU Junior Cup level. Leon Chevalier (5th in Nice) raced one ETU Senior Cup event, while Ditlev (3rd in Nice) doesn't even have a single draft-legal event on his World Triathlon record. There's a similar theme when looking at the likes of Arthur Horseau (6th), Robert Wilkowiecki (9th) and Clement Mignon (10th).
As always, it's not totally clear-cut. We were missing both Blummenfelt and Iden in France, after all – and there have always been long-distance standouts like Kienle and Marino Vanhoenacker who have all but bypassed 'the system' to go straight to long-course. Still, the degree to which athletes having been 'going long' at an early age has certainly seen a shift in recent years, that has contributed to the youthful nature of many middle and long-course podiums.
Whether that can be attributed to the increasing opportunities in longer distance racing via the likes of the PTO is up for debate, but if the PTO's development continues and business plan works, it seems a trend that is unlikely to reverse any time soon.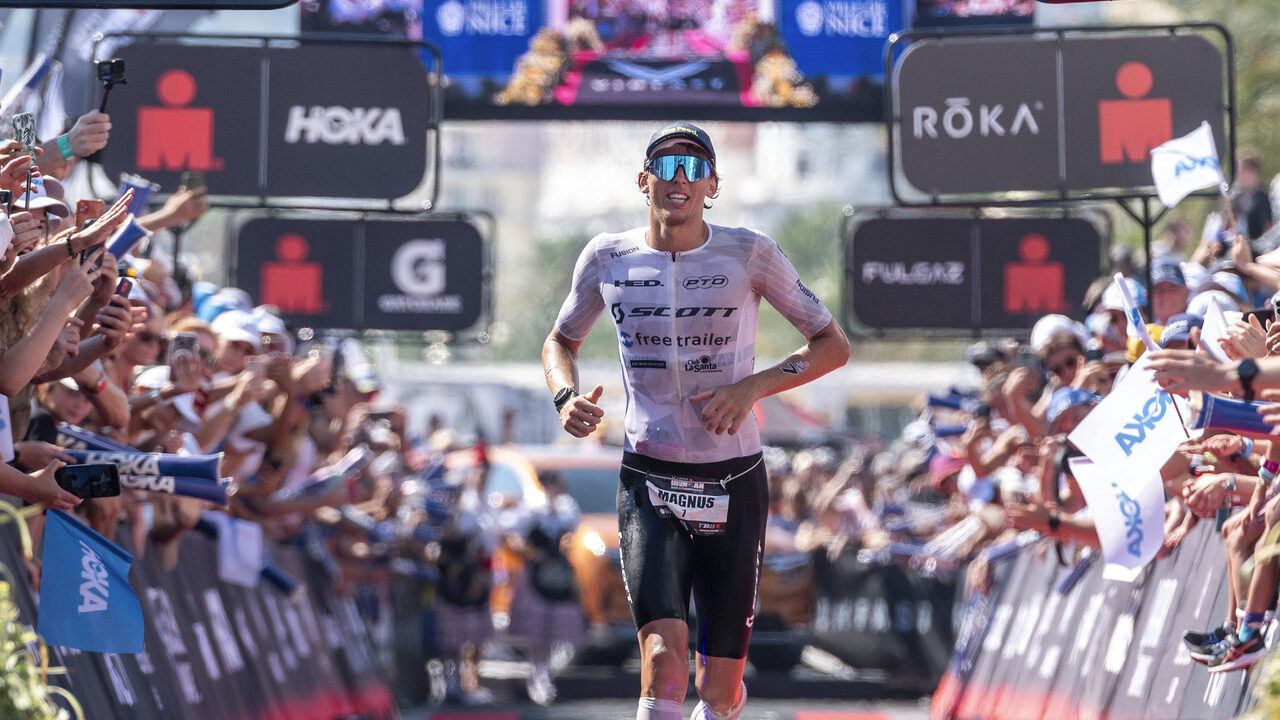 [Photo Credit – Donald Miralle for IRONMAN]
Longevity?
I think this is a really interesting point, and it was one raised by Belinda Granger when we spoke to her earlier this season at The Championship in Samorin. She told us then:
"I was lucky enough to have close to 20 years in the sport and I think it's because I started off in short-course, made my way into middle-distance and then worked up to full-distance racing.
"It blows my mind. I don't know why these youngsters are in such a rush to do the longer distance races because they are quite hard on your body and I do worry a little about their longevity in the sport and where they will be in five years time."
Frodeno retired at the weekend aged 42, and while the finale wasn't quite the 'Last Dance' fairytale, it did come in a season which saw him produce one final masterpiece, that epic victory at the US Open. How many of today's long-course twenty-somethings will be able to come close to following that path? Time will tell if their star burns bright or burns out.
Jan Frodeno wins the PTO Tour US Open in Milwaukee (Photo – PTO).
Looking ahead
So, will the winner of the IRONMAN World Championship continue to get younger and younger? I'd say that was very unlikely, to the extent that I suspect Sam Laidlow's 'youngest' status for that title won't be beaten for quite some time.
Still, I think the youthful nature of long-distance racing will continue, providing that the commercial opportunities within it (and specifically, outside of the federation-funded Olympic program), continue to be attractive.
While I do like a stat, I'm always very conscious of making too many definitive statements on them, on the basis of that How to Lie with Statistics book. Invariably, if you want to 'prove' a particular outcome, you can usually find a stat that will suitability reverse-engineer to get you to that point.
But with that caveat in place, does this Nice-driven analysis correlate elsewhere? If you take the PTO Rankings as at the time of writing, and take the top 10 active athletes (so, we swap a retired Jan Frodeno out and add 11th-placed Leon Chevalier in), then the average age of those athletes is almost exactly 29 years.
Even there, the overall theme is a similarly youthful one.
>>> Read full article>>>
Copyright for syndicated content belongs to the linked Source : Tri247 – https://www.tri247.com/triathlon-news/elite/ironman-world-championship-2023-nice-analysis-men-full-distance-landscape?utm_source=rss&utm_medium=rss&utm_campaign=ironman-world-championship-2023-nice-analysis-men-full-distance-landscape