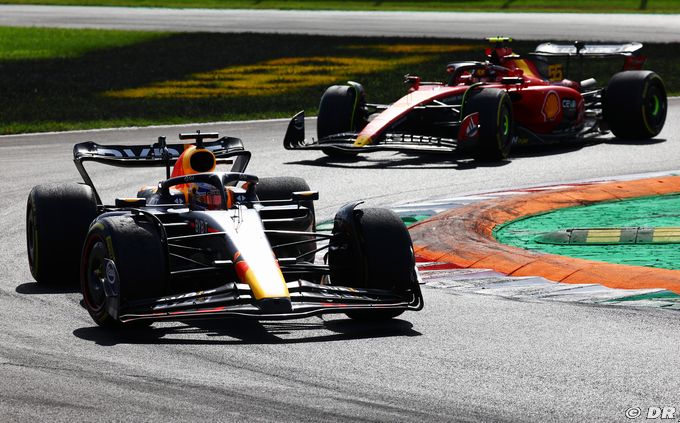 Red Bull Racing is so far ahead of the competition that a very bad weekend for Mercedes will mean the energy drink-owned team could actually clinch the constructors' title in Singapore this weekend.
It could also be Max Verstappen's first ever win on the streets of the tiny city-state, and alleviate Dr Helmut Marko's last concerns about the potential for a full and unprecedented winning clean-sweep for Red Bull in 2023.
"If we win in Singapore, there is a possibility that we can win all the others," Marko admits. "Of course it is now becoming a goal.
"At the beginning of the season it was not realistic to win all the races. McLaren was stopped from doing it in Monza (in 1988) so the press built a story that the curse would also hit us. But we didn't let it hit us.
"We've had a competitive car everywhere, why wouldn't it be like that in Singapore?" the 80-year-old Austrian added.
"But I have to admit that Ferrari and in particular Leclerc are specialists there. If they are faster in qualifying, they could become a problem for us because overtaking in Singapore is so difficult.
"But I still believe that the package we will bring to Singapore is good enough to win," Marko said.
What is beyond doubt is that Red Bull will eventually win the constructors' championship – but an interesting battle for second place is heating up.
Currently, Mercedes is ahead of Ferrari and Aston Martin – but all three teams are targeting the runner-up spot.
"We can't suddenly be happy about fifth or sixth," Mercedes boss Toto Wolff is quoted by Blick newspaper. "We should be the runners-up at least."
Ferrari's Carlos Sainz admits making up the 46-point deficit to Mercedes will not be easy.
"But if we do a perfect job in the last third of the season, we can do it," said the Spaniard, who was on the podium with the two Red Bull drivers at Monza.
"In previous years I had the impression that we were lagging behind Mercedes and Red Bull in terms of improving the car, but this year it's different."
Aston Martin's performance boss Tom McCullough, meanwhile, commented: "The objective is to try to return to second position in the world championship.
"It's a brave objective in the face of fierce competition, but we hope to be more competitive as we return to some of the higher downforce tracks."
>>> Read full article>>>
Copyright for syndicated content belongs to the linked Source : NextgenAuto – https://motorsport.nextgen-auto.com/en/formula-1/winning-every-race-in-2023-now-a-goal-marko,184871.html